Available COVID-19 Tests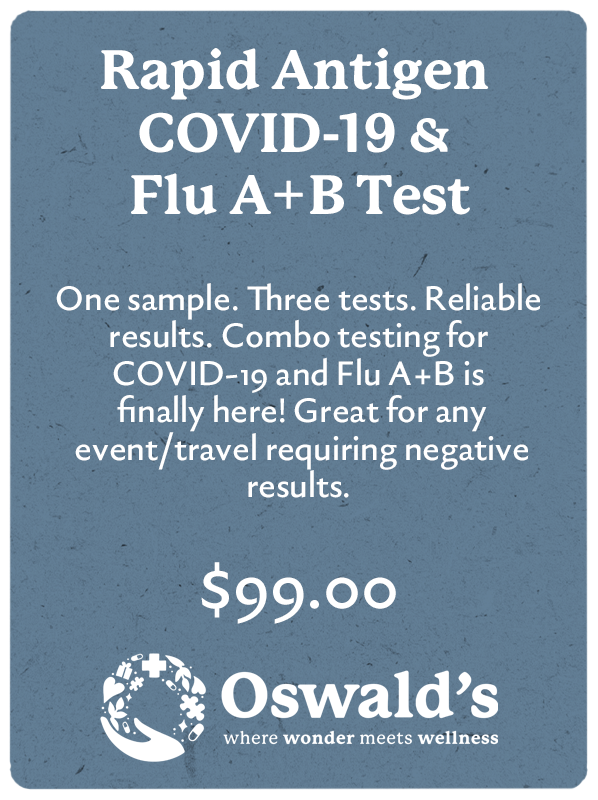 Drive-up COVID-19 Testing appointments are available 7 days a week.
CLICK HERE FOR COVID-19 VACCINE INFORMATION
APPOINTMENT PROTOCOLS
To ensure the best experience for you and others, please agree to the following prior to scheduling:
Monday-Friday Drive-up appointments 10 AM – 7 PM

Saturday & Sunday Drive-up appointments 11 AM – 5 PM

Masks are

required

if receiving a COVID-19 test.

Please bring your Proof of Vaccination Card 

Please bring your Driver's License/State ID/Passport

You will be asked to remain in your car after receiving the test for 15-30 minutes, as required by the CDC guidelines.

Call 630-355-6500 for more details or any questions.
Schedule an appointment for a COVID-19 RT-PCR Test today. Get your test results within 2 hours*.
Aren't Covid-19 Tests Free?
Yes, many tests are free! Here's a link to find free local testing sites from the Illinois Department of Public Health. The test we offer is only for those looking to travel, return to work, school, or any other requirement outside of immediate healthcare needs. If you think you have COVID-19 or have been exposed, please reach out to your primary care doctor, immediate care center, rapid testing site, or state-run provider of COVID-19 tests. The cost of our test covers our administrative fee and high-quality test supplies as recommended by our laboratory consultant.
Do you bill insurance?
No.  Due to the nature of this rapid test and the reasons for which you are acknowledging that you are seeking the test, we are unable to bill insurance. Under the CARES act, many tests can be covered by providers. In order to find those providers and/or sites, we always recommend calling your insurance company in advance to confirm they'll cover the test and to find testing sites that are in-network with your insurance.  Additionally, there are many free tests.  Here again, is the link to find free local testing sites from the Illinois Department of Public Health.
Do Your Tests have QR Codes?
Our tests do not contain QR Codes. If you're traveling internationally and need a QR code, please reach out to your airline/destination for in-network testing partners. Our test results are sent through SimpleReport, a United Stated Government-run website that should be suitable for most purposes.
What happened to Oswald's 1-hour and 24-72 hour PCR testing options?
As 24-72 hour PCR tests are available widely and covered by insurance, our partnership ended with Bridge Diagnostics who used to process those PCR tests in a lab in California. As we now have the equipment to do PCR testing in-house, we no longer need to overnight tests to the lab in California. Due to test cassette fragility, if we need to re-process a test for accurate results, we can no longer always promise 1-hour tests. If you have any additional questions, please email lab@oswaldspharmacy.com. Thanks!
COVID-19 Testing at Oswald's Pharmacy
Here are the details about our tests, testing process, and certified staff.
Rapid Antigen COVID-19 & Flu A+B Test
Expedited 2 Hour RT-PCR/Molecular COVID-19 Test
Follow These Steps When Going Through the COVID-19 Testing Process with Oswald's Pharmacy
Sign up online using this link. When your appointment is set, you will receive an email confirmation.
Make sure to arrive on time! While we've slotted 10-minute windows to ensure proper testing time, we often have appointments before and after tests. We need to ensure all of our patients are tested in a safe and timely manner.
To respect patient privacy, we have special reserved parking spots in the back of our store for this test. View the map of where to park here.
Enter the back parking lot off of Catalpa and Triton. When you enter the parking lot, you'll round the corner behind Casey's and come upon the double doors, suite 88W 104, where you'll see 3 spots reserved for OSWALD'S COVID-19 TESTING. View an image of the parking spots here. Please pull in one of these spots and call 630-355-6500 to let us know you've arrived.
Call 630-355-6500 and let them know you've arrived for your test and the lab technician will be out shortly. This number is also posted on the wall by the parking spots.
A trained laboratory technician will administer a shallow nasal swab.
The lab technician will take the sample back into our laboratory to run the test with the BD Veritor or Mesa Biotech Analyzers.
In 15-30 minutes (Antigen test) or 2 hours or less (PCR Test), you'll receive an email & text with the results from simplereport.gov.
Please email lab@oswaldspharmacy.com with any additional questions.