Available COVID-19 Tests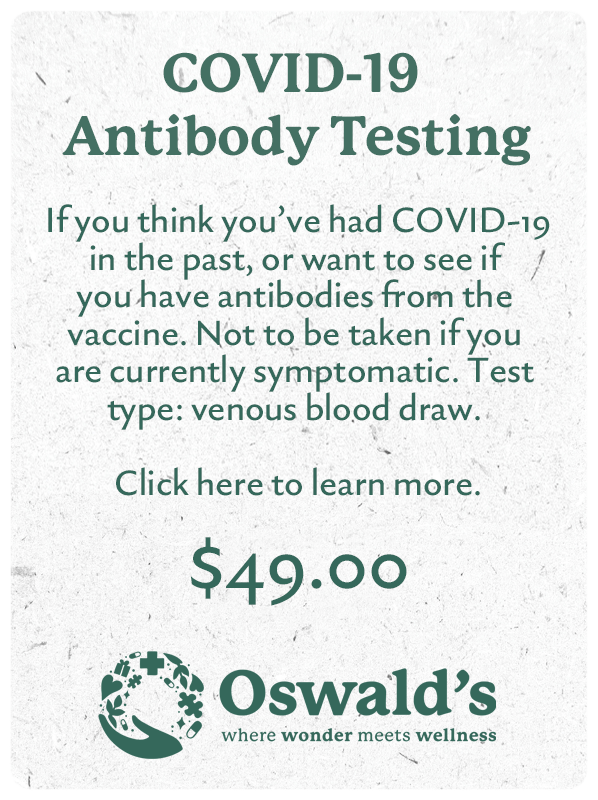 What Test Do I Need?
The FDA put the explanation of what each test is for in this easy-to-understand video:
Aren't COVID-19 tests Free?
Yes, many tests are free! Here's a link to find free local testing sites from the Illinois Department of Public Health. Due to the convenience, cost, and speed to administer this test in a rapid fashion, we're currently unable to bill public or private insurance.
Can You be Reimbursed for COVID-19 Tests?
Most likely! Reach out directly to your insurance company and ask if they will reimburse you for an out-of-pocket rapid COVID-19 test. If so, ask what they'll need and we'll be happy to work with you to make sure you have the proper paperwork and receipt to submit to your insurance company.
COVID-19 Testing at Oswald's Pharmacy
Here are the details about our tests, testing process, and certified staff.
COVID-19 Rapid Antigen Testing
COVID-19 48-Hour PCR/Molecular Testing