Naperville's Oldest Toy Shop
Searching for the perfect gift? You'll be sure to find something special at Oswald's. Discover why we're Naperville's oldest toy shop.
Offering the Best Toy Selection Since 1875
Oswald's has been selling toys to the Naperville community since 1875! Our wide selection of toys, games, and puzzles is carefully curated by our expert team of buyers.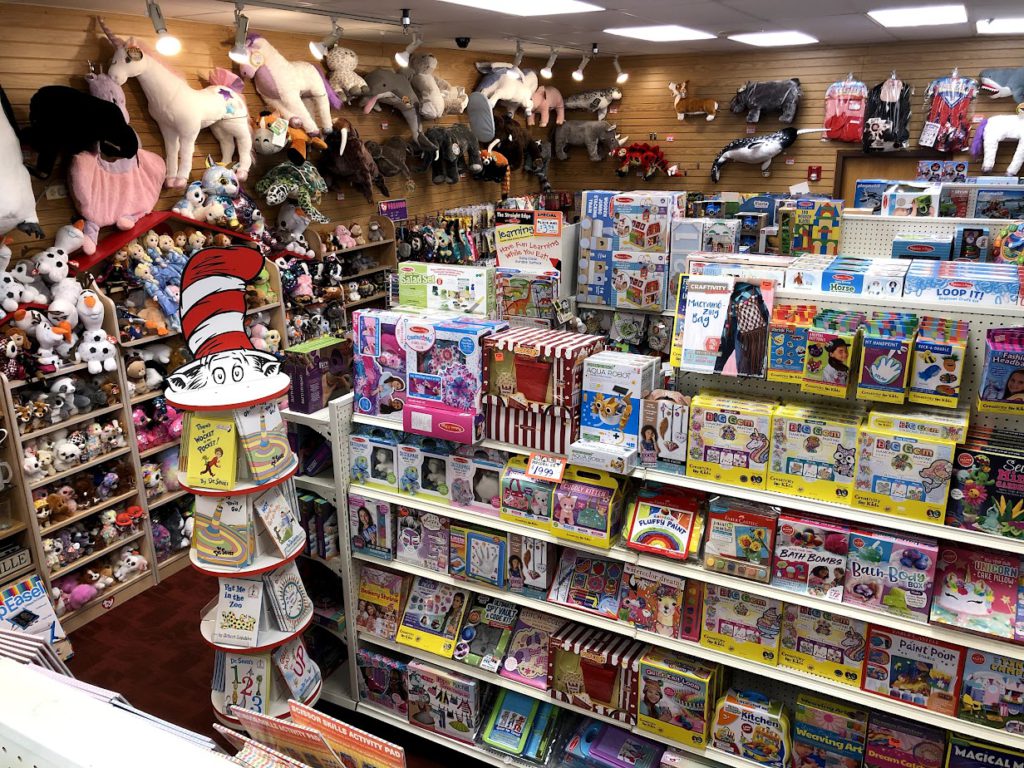 We carry everything from major brands like Lego, Melissa & Doug, and Mad Libs to more unique lines like Green Toys, Geo Central, eeBoo, and more!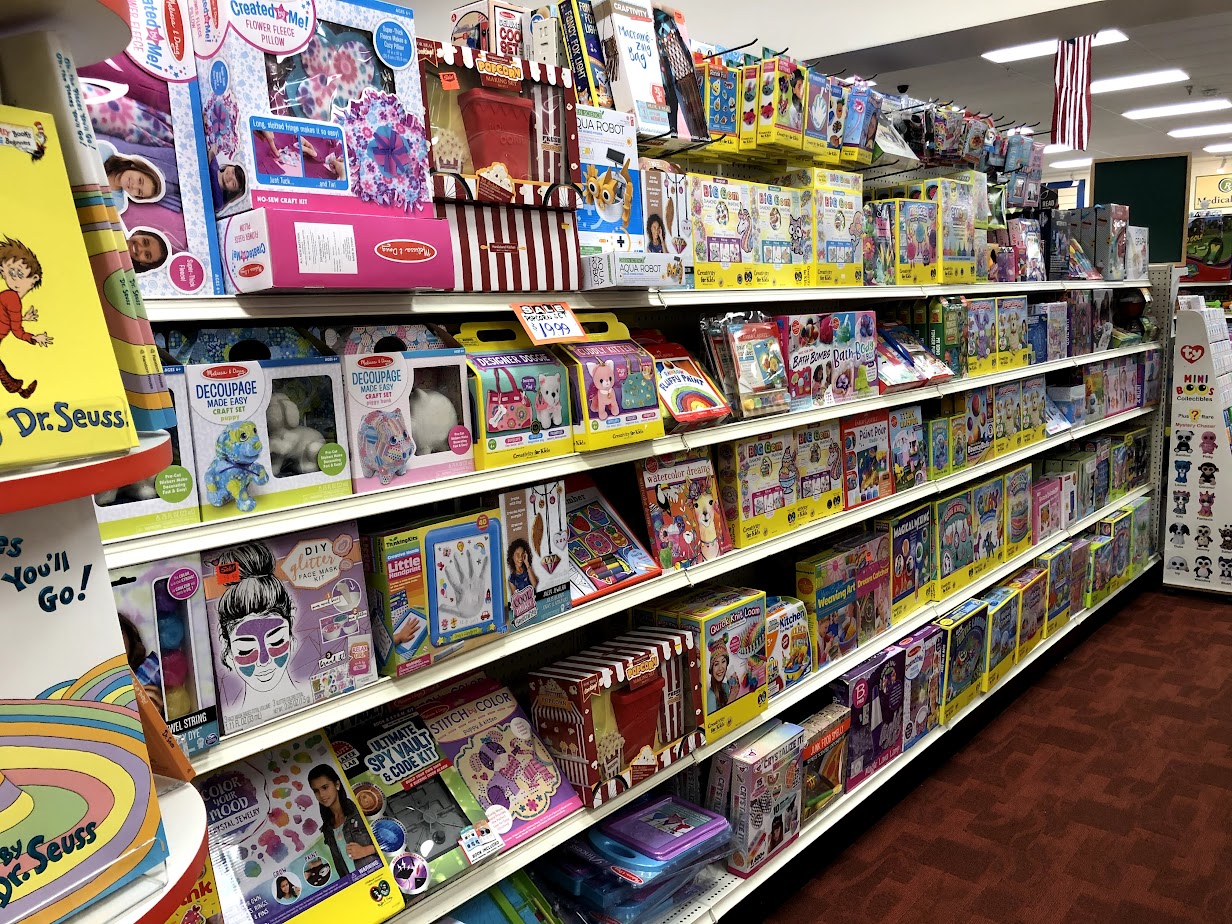 Our team attends toy shows around the country every year to bring Naperville the best new & unique toys, puzzles, and games!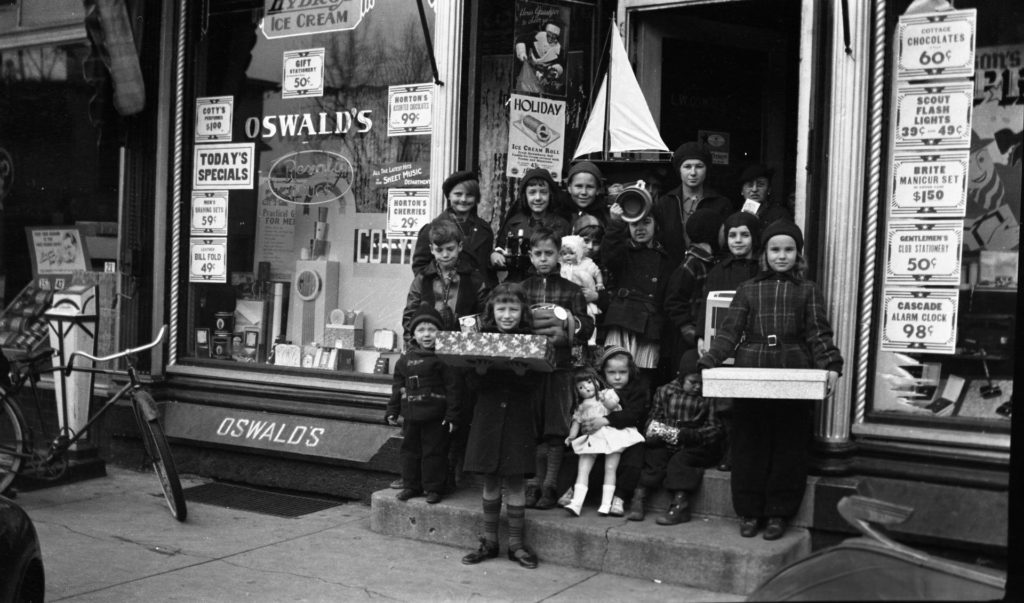 Have a question? Visit us at our location in Naperville Plaza or give us a call today!
Naperville Toy Store Reviews
Don't just take our word for it–see what people are saying about our selection & service!
"The nicest people work here! First time going in the shop, I had no idea all the wonderful items they stock. Aisles upon aisles of really nice children's toys (including Melissa & Doug brand)" – Sara D.
"There is something darn-near magical about a place that sits in such a small space but they have such a variety of goods. My son is all about their toy section. There's a cool little Thomas the train engine setup for the little ones to play with while a grown-up looks around." – Bryan N.
"This store is the Best. I usually go in for the pharmacy or the post office but I always end up shopping way too much. They are always busy and I like how the shelves are full of new, often trendy items. I can shop for my 4-year-old granddaughter, my seventeen-year-old daughter, my 50-year-old sister, and my elderly mother all in the same store". – Maureen F.
"Great place to find everything. They're carrying a huge toy inventory.  I found the Gravity Maze game that is sold out everywhere else. They also have a full US Post Office with boxes for sale and shipping on the spot." -Candice C.
"Oswald's is the quintessential small family business from a lost era. Here, friendly neighbors from nearby shop for greeting cards, knick-knacks, toys, candies, gifts, medical supplies, health supplements, and more. Visit here to find the warmth of a thriving community!" – Karen D.
More Than Just a Toy Shop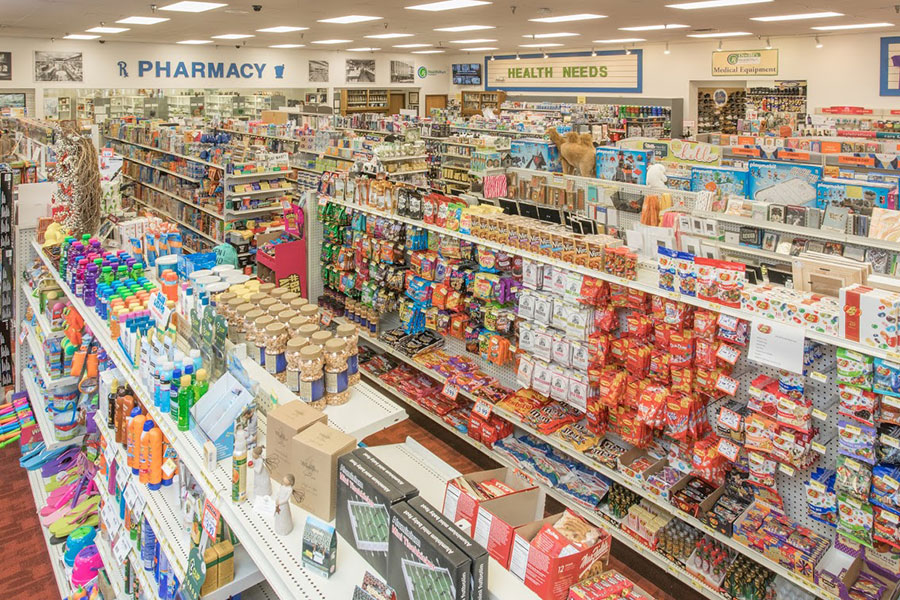 Besides offering the area's best toy selection, Oswald's is also Naperville's favorite pharmacy, medical equipment provider, and more! Our products and services include:
Pharmacy
Candy including dozens of vintage and retro options!
Seasonal gifts, toys, decorations, and promotions
So Much More!
We're open 7 days a week and our team can help answer any questions you have. If you have any questions or concerns, don't hesitate to give us a call or send us an email.