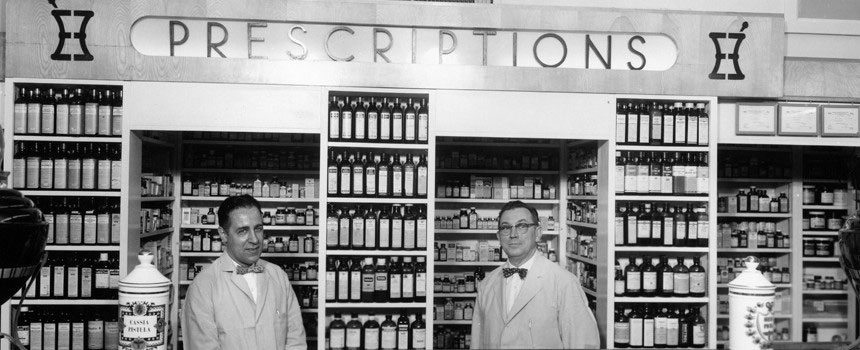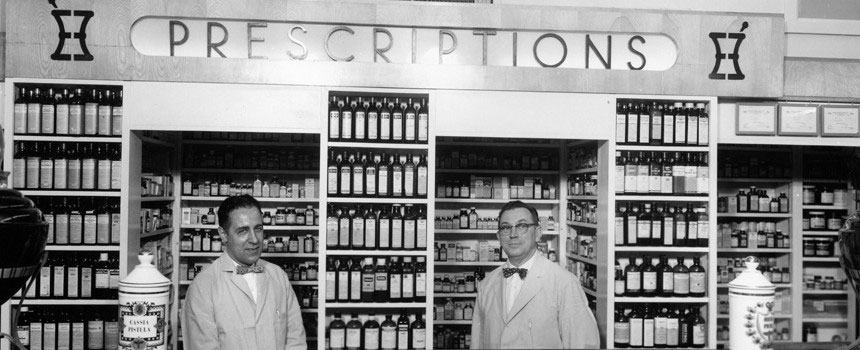 Serving Naperville since 1875.
We've been taking care of Naperville residents health care needs for over 140 years!
The pharmacy, which originally opened in historic downtown Naperville in 1875, moved to Naperville Plaza at the intersection of Washington Street and Gartner Road in 2004. The Plaza, what many call Naperville's "new" downtown, also has two great grocery stores, Casey's Foods and Trader Joe's, along with 25 other wonderful stores, restaurants and service business. Oswald's is a full service pharmacy that takes all major insurance plans. We offer free local prescription delivery and are open 7 days a week.
In 2015 we added over 4000 square feet of retail space that is now home to Chicago's largest medical equipment showroom. We carry a full line of medical equipment including wheelchairs, walkers, bathroom safety supplies, lift chairs, scooters, diabetic shoes and socks, Jobst and Medi support hosiery and medical supports and braces.
Our card, gift and toy section is the best in the area! We have a huge selection of cards, stationery and gift wrap. Our toy section includes Melissa and Doug, Thomas the Tank Engine, Playmobil, Lego and Ty plush animals. We also have an extensive line of gifts, games and puzzles in our beautiful store.
For customer convenience, we have a full service United States Post Office where you can mail your packages and buy stamps!