Local Deliveries & Curbside Pickup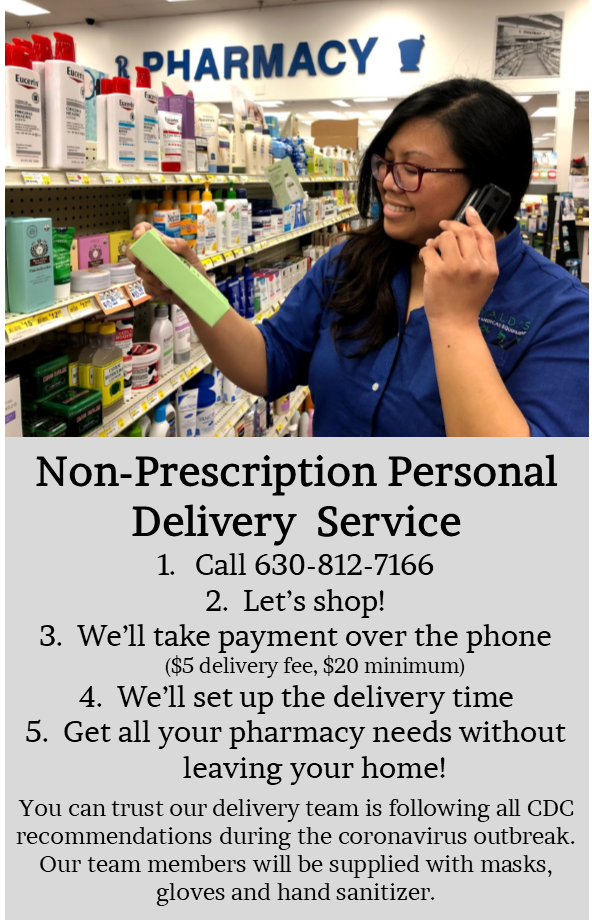 FREE Deliveries 7 Days A Week to our Naperville Prescription Customers!
FREE Naperville Deliveries for Seniors
We've had a lot of questions lately about "senior hours". With current recommendations to shelter in place, we're opting to bring Oswald's to your door!
While we've always offered free prescription delivery, we're now offering free delivery of non-prescription items to our customers 65+! Call now and tell us what you need.
Curbside Pickup Available Now!
If you are in the area and don't want to come in the store we can run an order out to your car for you! Give us a call, tell us what you need, pay over the phone with your credit card and give us a call when you're outside. That's it!
Oswald's Delivers RX and OTC Orders to Naperville.
Not a prescription customer? Want to transfer your prescriptions to Oswald's? Click here to learn how!