Coming down to the wire with Easter basket or gift shopping? We're here to give you some ideas for making any basket bigger and better! The products below are some of our favorites. From all-time classics to a few contemporary winners–jog your basket memory with this list!
Jelly Belly Spring Mix Baby Carrot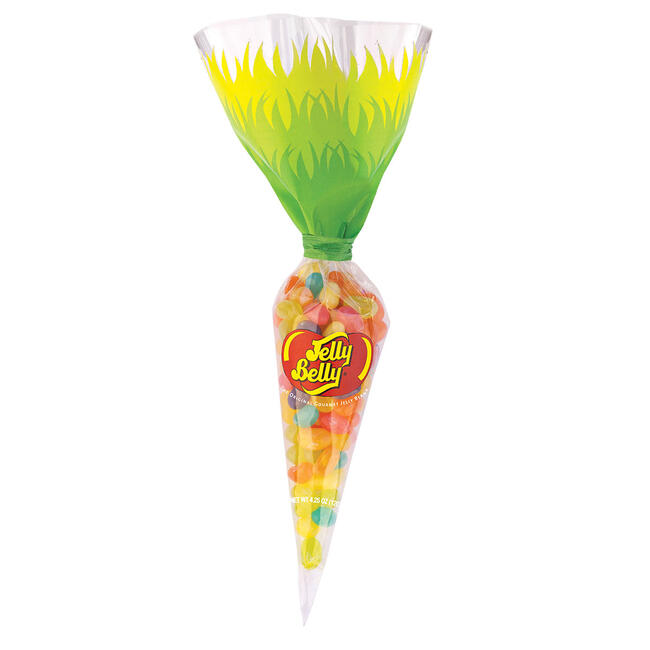 The classic Jelly Belly Easter Carrot Bag is filled with Spring Mix jelly beans in a bag shaped like a carrot. At 4.25oz this is perfect for an Easter morning treat or saving for a road trip or vacation. Tangerine-flavored.
Jelly Belly Spring Mix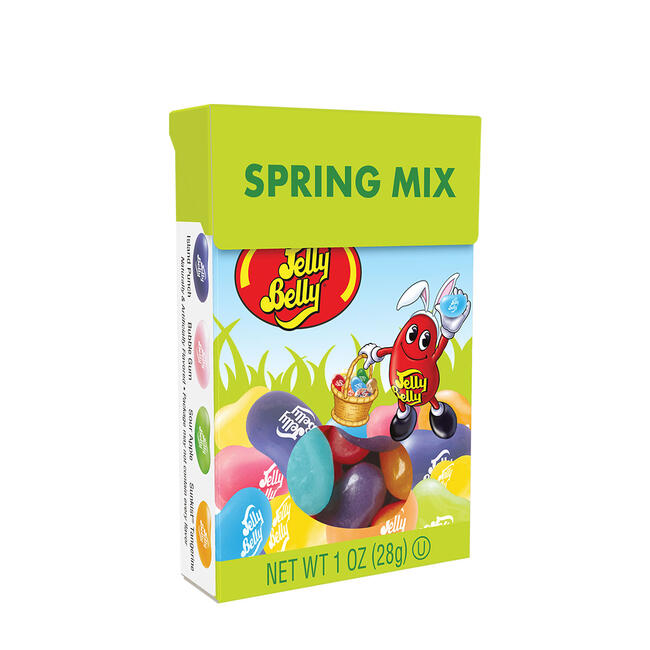 If the Jelly Belly Baby Carrot is too much candy for Easter morning, a Spring Mix box is the perfect replacement. At just one ounce and containing a mix of sweet flavors, this box is great for a more bite-sized 'sugar high.'
Jelly Belly Speckled Chocolate Malted Eggs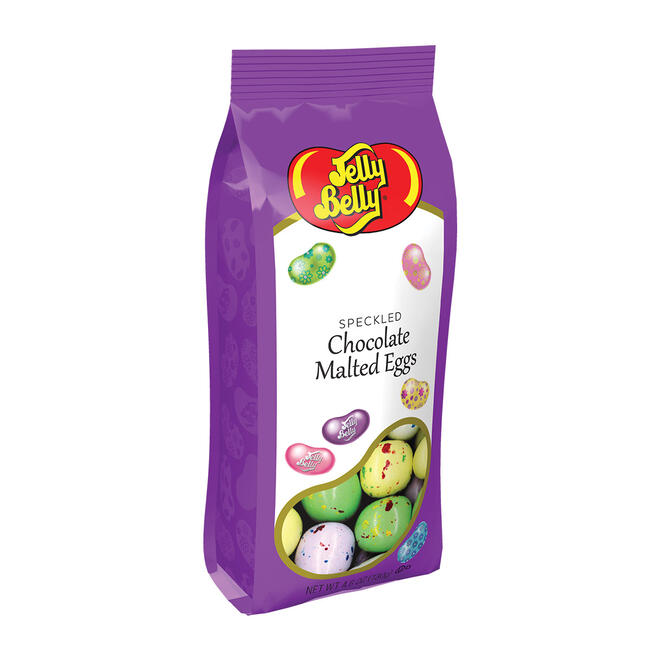 Jelly Belly makes more than just jelly beans. These speckled chocolate malted eggs come in a 4.6oz gift bag and are great for sharing on Easter morning. Chocolate malt balls with crispy shells… what's not to love?
Easter PEZ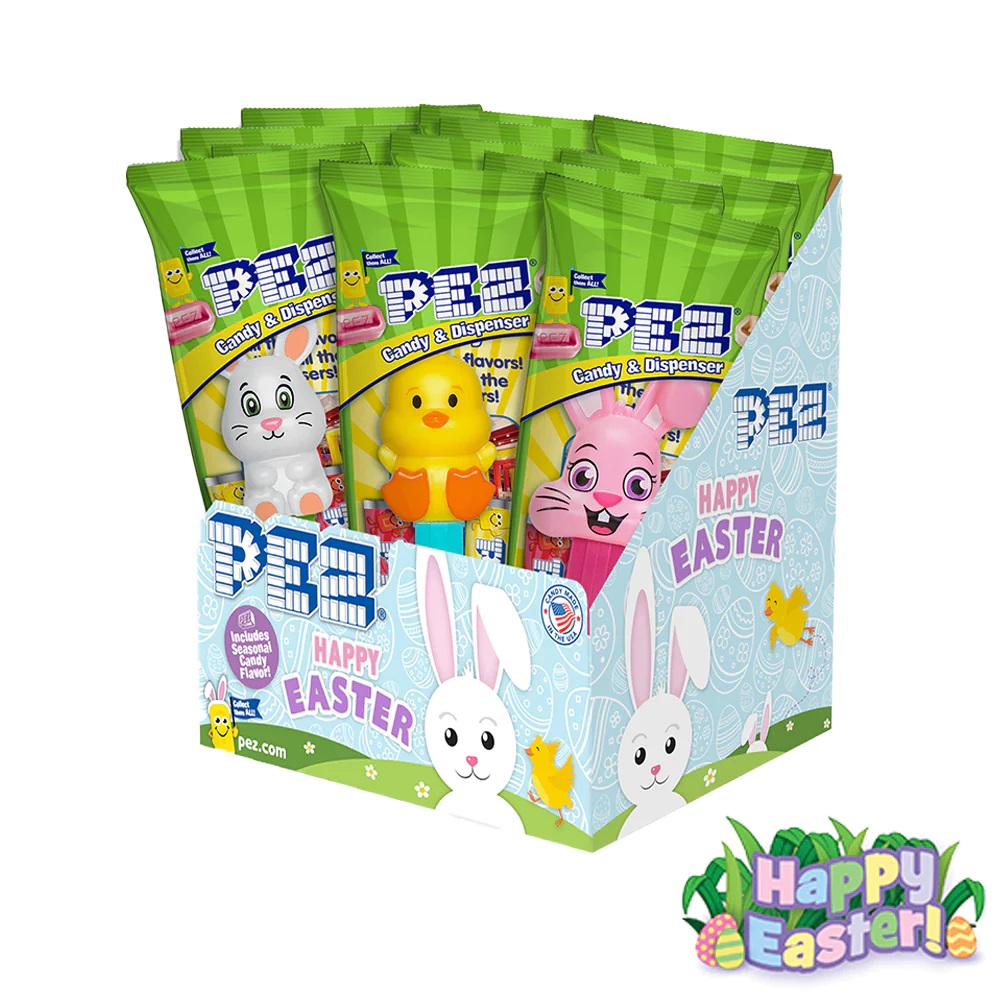 It's almost cheating to put PEZ on any Easter basket or Christmas Stocking list. What holiday candy selection is complete without PEZ? This year's Easter PEZ features 2 different bunnies and 1 chick style to choose from.
Easter Block Pops
Special occasions sometimes require special candy–or in this case, special 'push pops.' These block pops are basically large push pops that will last for most of the morning–we hope! Available in 3 different styles & flavor combinations.
Easter Chocolate Lollipop Collection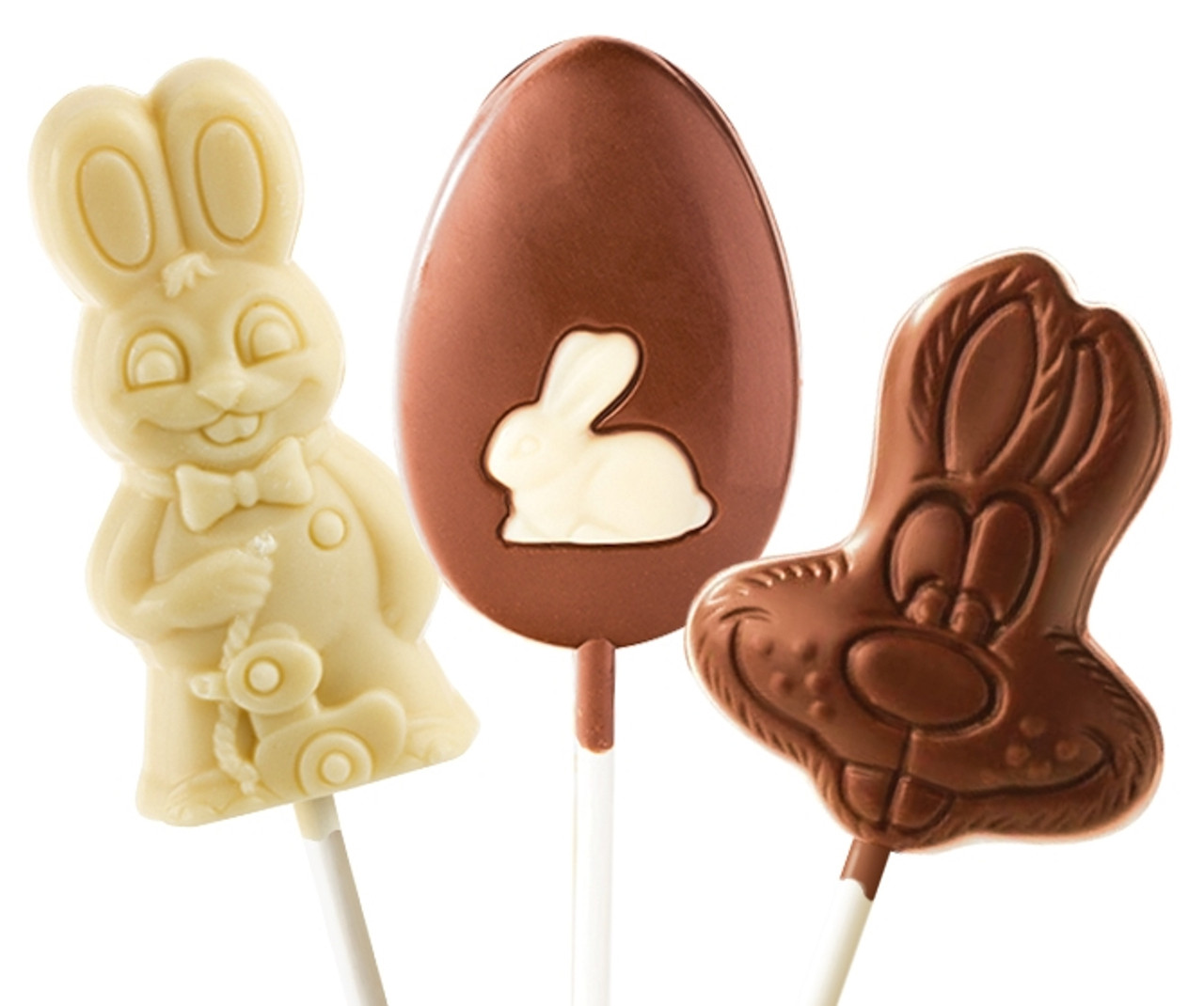 A perfect gift for one basket or three! These chocolate lollipops are shaped like Easter eggs and bunnies and are perfect for any Easter basket. Each lollipop is large–so you may want to put it away and save it for later to avoid sugar overload.
Baby Duck Finger Puppet Book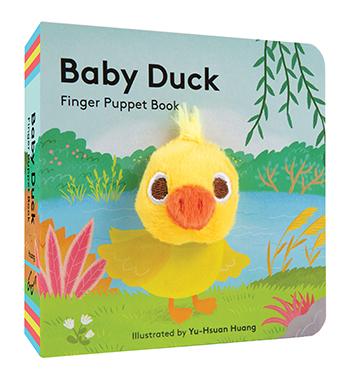 Looking for a basket gift for a toddler that isn't candy? The Baby Duck Finger Puppet Book will fill that role perfectly! Great for babies and toddlers, this book will set the mood for any Easter morning (or night).
Jake the Milkless Easter Bunny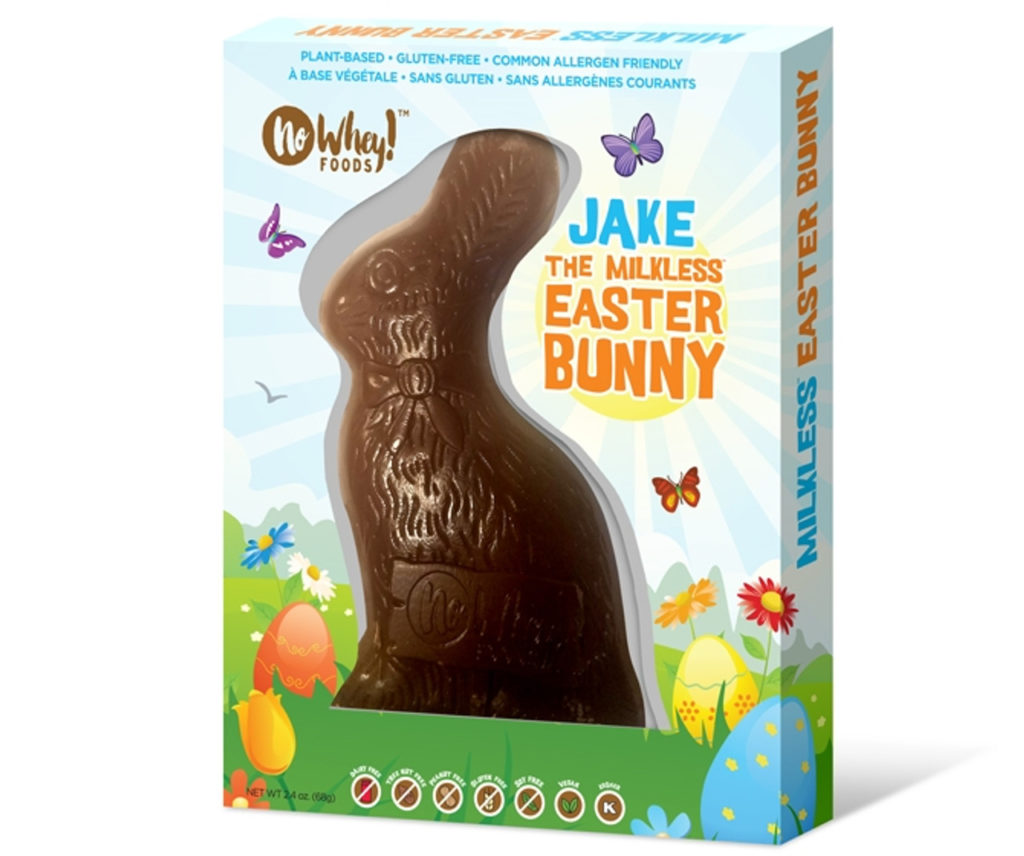 Looking for a chocolate treat that is still vegan? Jake the Milkless Easter Bunny has your vegan needs covered! Jake is course a Vegan, but is also:
Top 9 Common Food Allergen Free

All Natural, Dairy Free

Peanut Free

Nut Free

Soy Free

Wheat Free

Egg Free

Gluten-Free

Sesame Free

Artificial Color

Flavor Free
Palm Pals Queeny Bee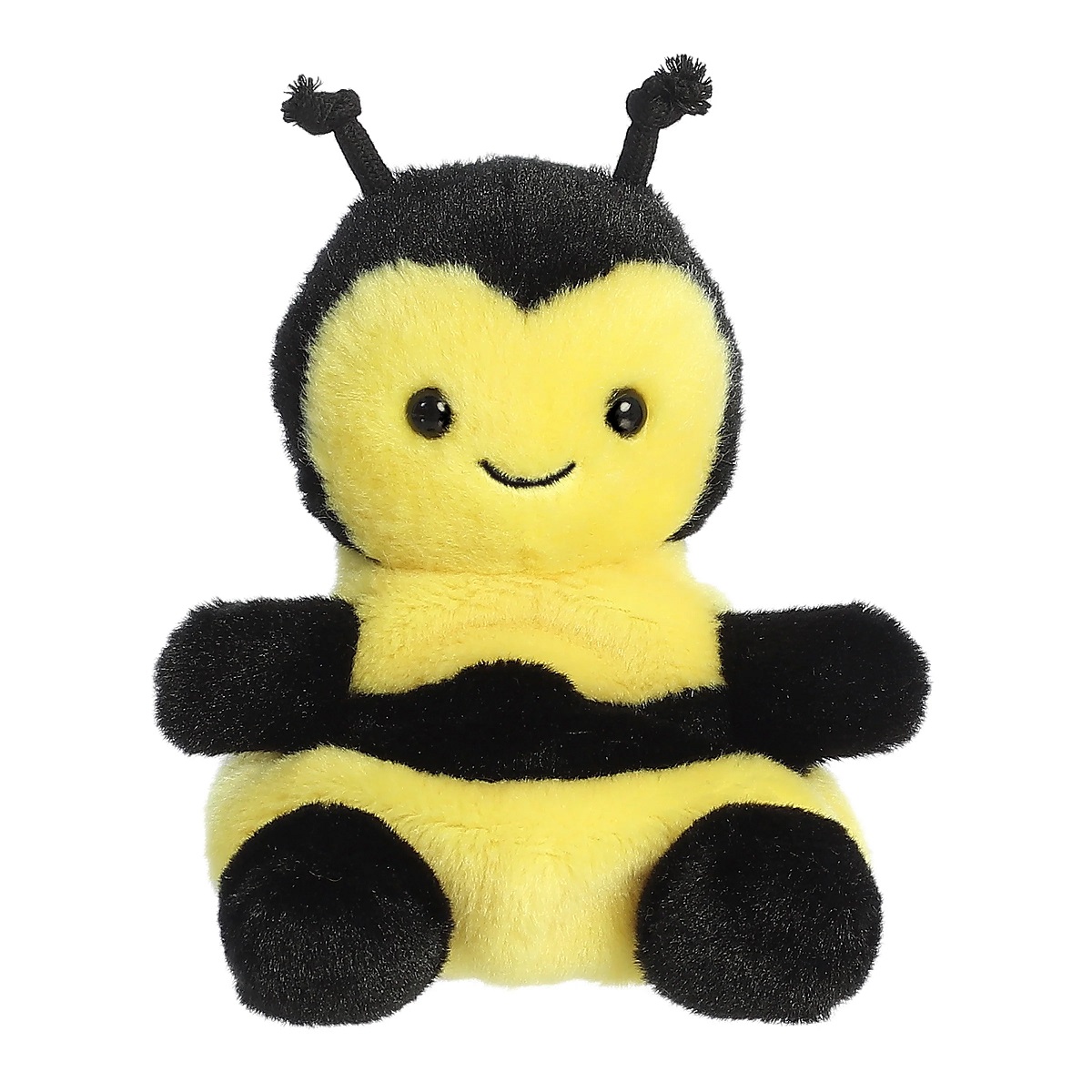 Add some swag to any Easter basket with Queeny Bee. Amongst the swarm of commoners, Queeny reigns supreme. Dazzling with elegance, Queeny is a top-tier bestie that will treat you like royalty… and is safe for all ages!
Ganz Springtime Pals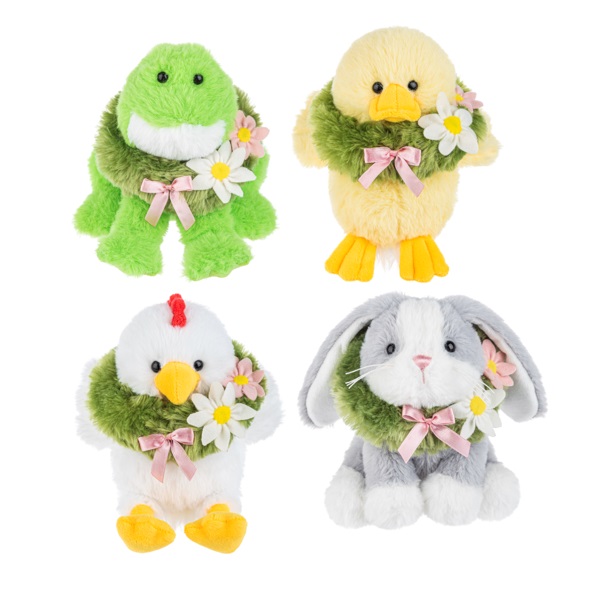 Springtime Pals are the perfect way to add some non-candy flavor to top off an Easter basket. Available in 4 styles, springtime pals are great for all ages. Pick from 4 styles to complete your Easter basket(s) with style!
Silly Putty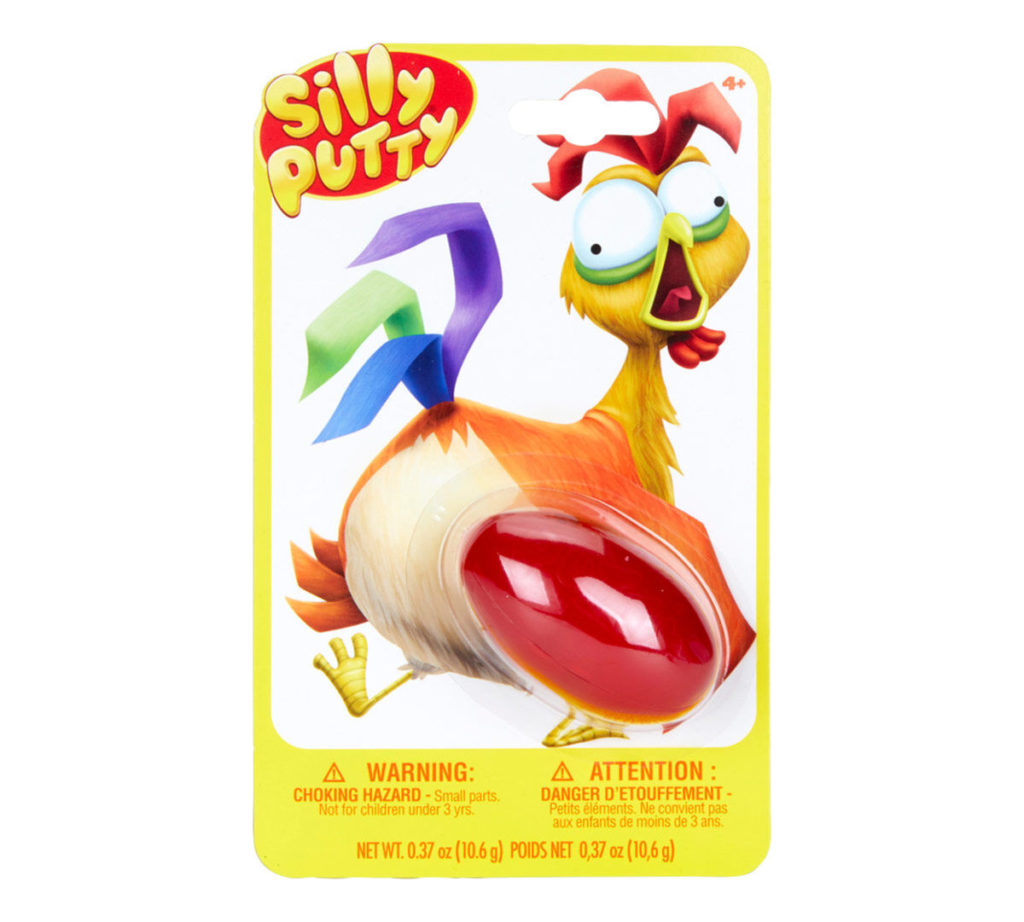 A timeless classic! Silly Putty is a great way to add something fun to any Easter basket. Spending Easter at grandma and grandpa's house? Don't forget to use Silly Putty to soak up some ink from the comics section of the Sunday paper!
Easter Gifts & Toys at Oswald's Pharmacy
Need more great Easter Basket fillers? Stop by the store when you have time and check out our great toy and gift selections. As Naperville's favorite gift shop, we're open 7 days a week, so you don't have to worry about making it in at a specific time.
Need to buy and ship a gift? We have you covered! We are an official USPS service provider. Buy a gift and ship it all in one trip!
If you have any questions about our toys, gifts, shipping, or anything else, send us an email or give us a call. We'd love to hear from you.