Oswald's has been in business since 1875, so cool vintage and traditional toys are always on our radar. We recently started carrying toys from Leo & Friends, a toy manufacturer that specializes in cool wooden toys.
Leo & Friends products are made of 100% natural wood and non-toxic paint–giving them a fantastic vintage look and feel. Each toy is finished with smooth edges and rounded lines to avoid any chance of splintering. The toys in this blog are some of our favorites and make perfect gifts for younger children!
Wooden Little Pig Toy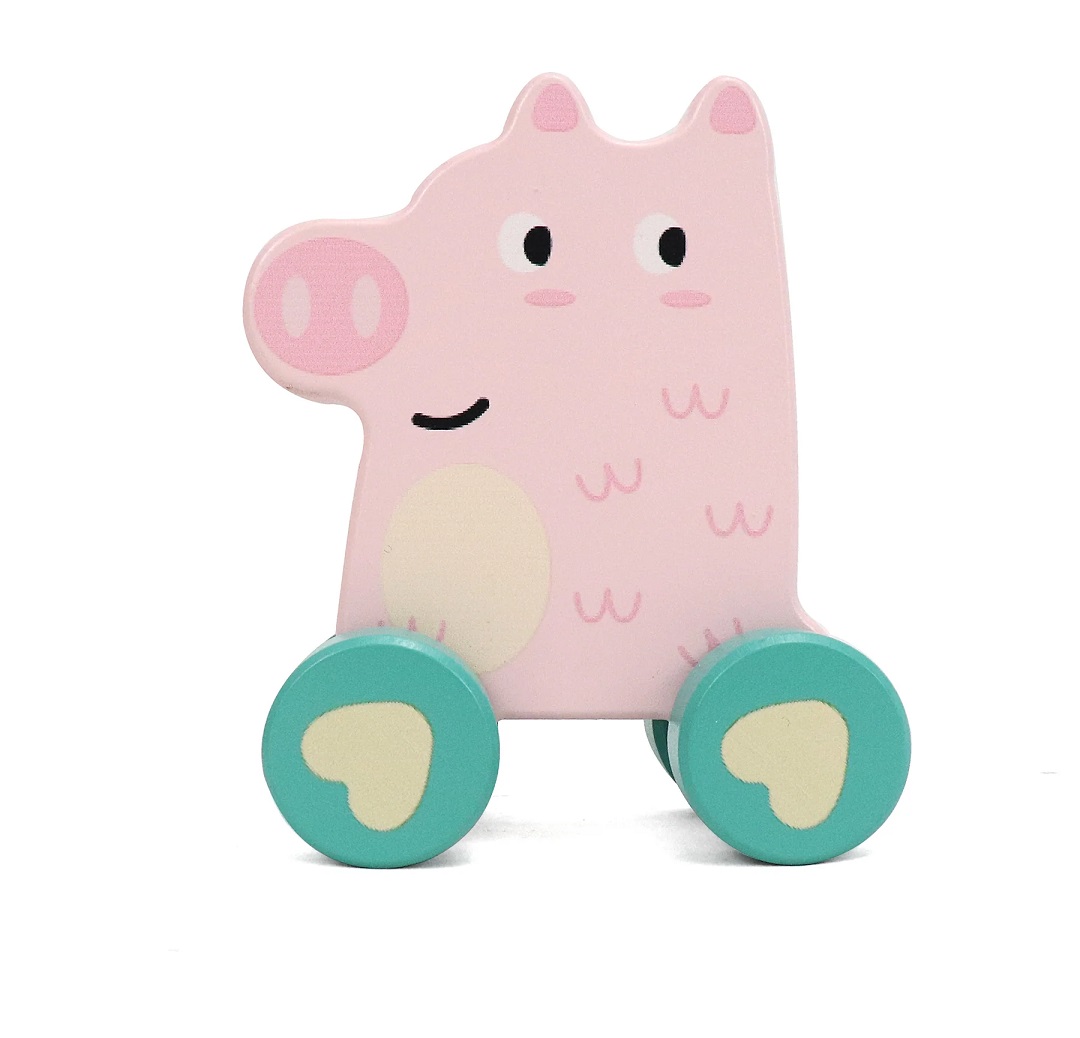 Toys don't get much more simple than the Wooden Little Pig Toy. A painted wooden pig on wheels, this pig-shaped toy is great to mix a match with other toys or to tote along on its own. The idea of this toy is definitely a classic!
Builder Set 72-Piece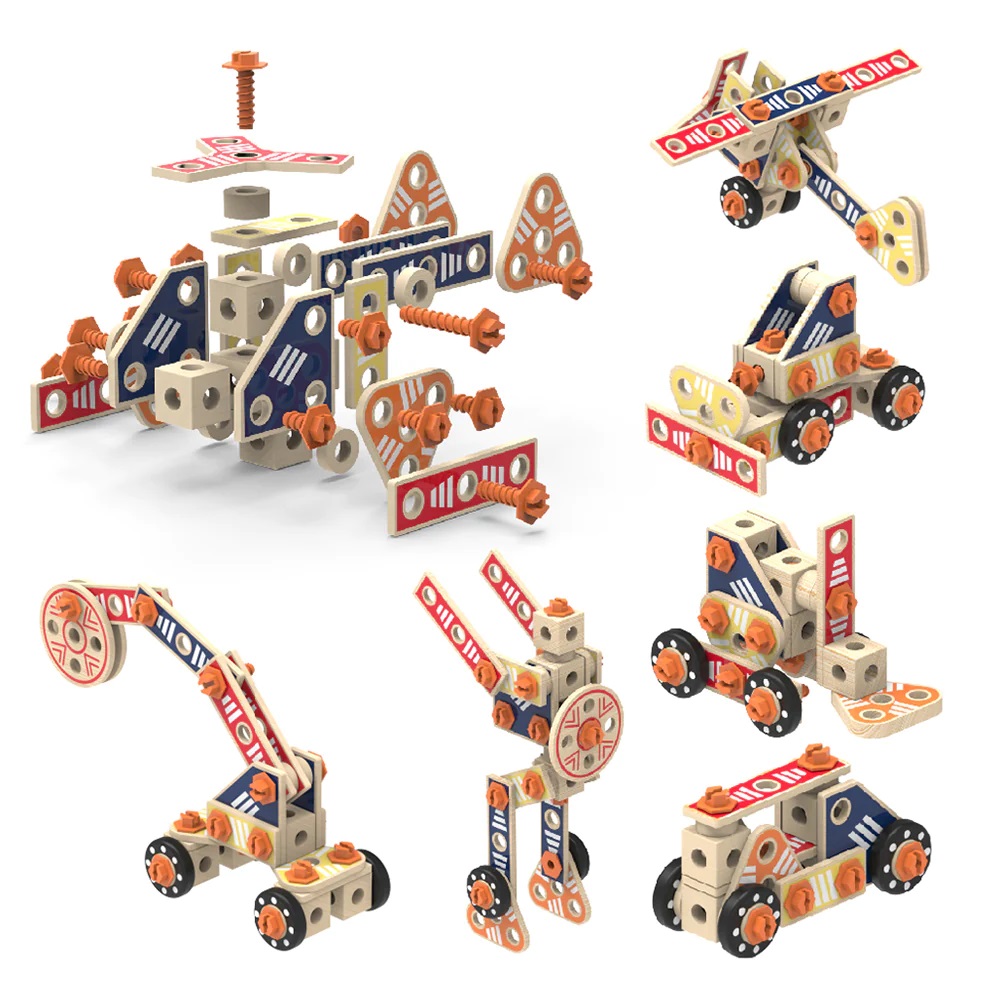 Leo & Friend's Builder Sets are like Lincoln Logs on steroids–you have more options when it comes to building! This set promotes creativity along with developing hand-eye coordination. The 72 pieces consist of differently shaped wood blocks and screws to fit them together.
Wooden Balance Stacking Game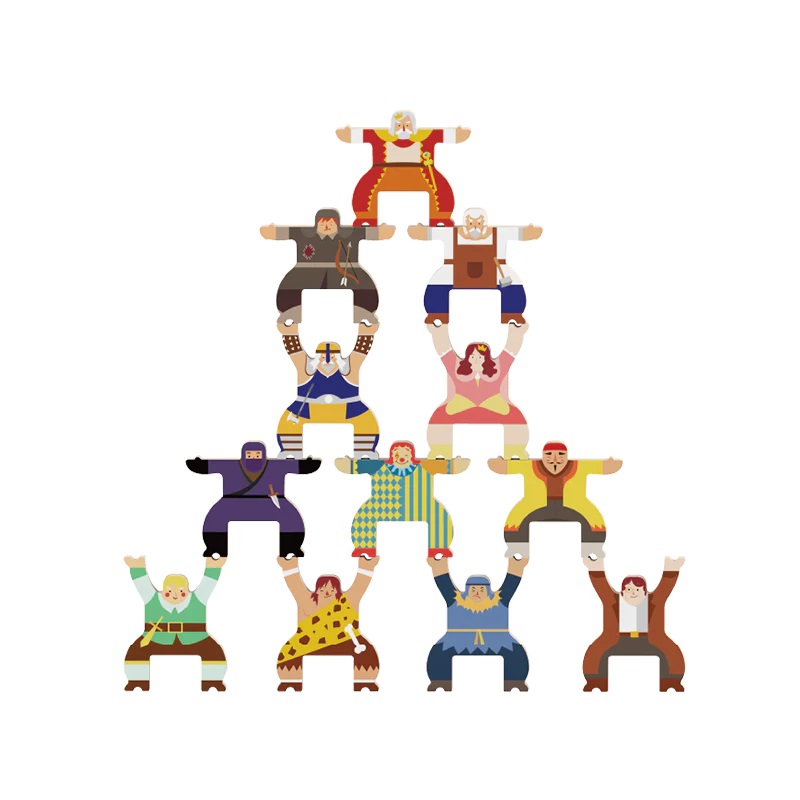 Make the largest stack you can without toppling the tower! This game features a variety of individually-styled wooden people that can stack into various shapes & patterns. Encourages creativity and problem-solving.
Zoo Animal Puzzle Kit
A great wooden puzzle for toddlers to learn about animals and shapes! This 25-piece puzzle kit features four animal puzzles, each with 6 uniquely shaped pieces. Put the pieces where they belong or go rogue and make a new animal–it's up to the kids.
Alphabet Abacus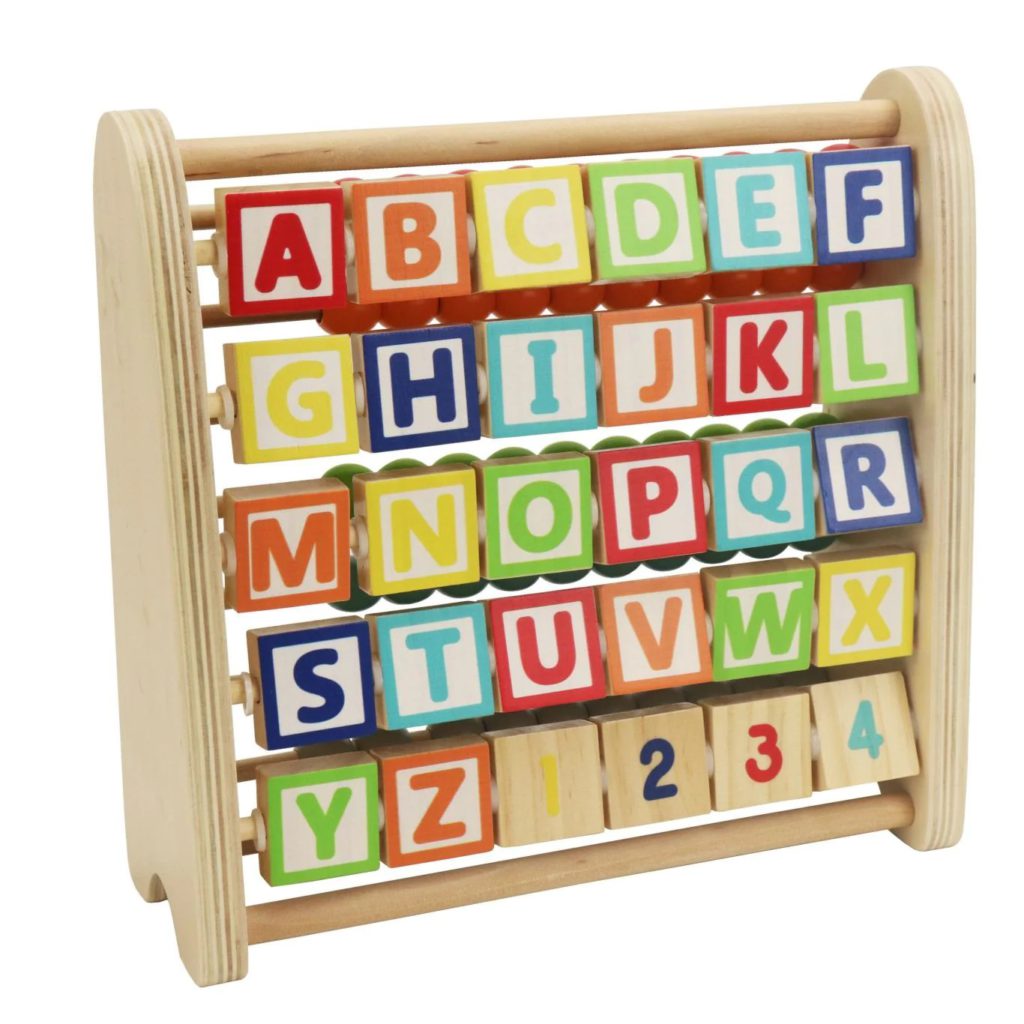 A phenomenal 'vintage' learning tool! The Alphabet Abacus features an abacus frame that holds letters, numbers, and traditional abacus beads (on the back side). This toy is perfect for 2-4-year-olds who are learning letters and basic number concepts.
Walking Triceratops Wooden Toy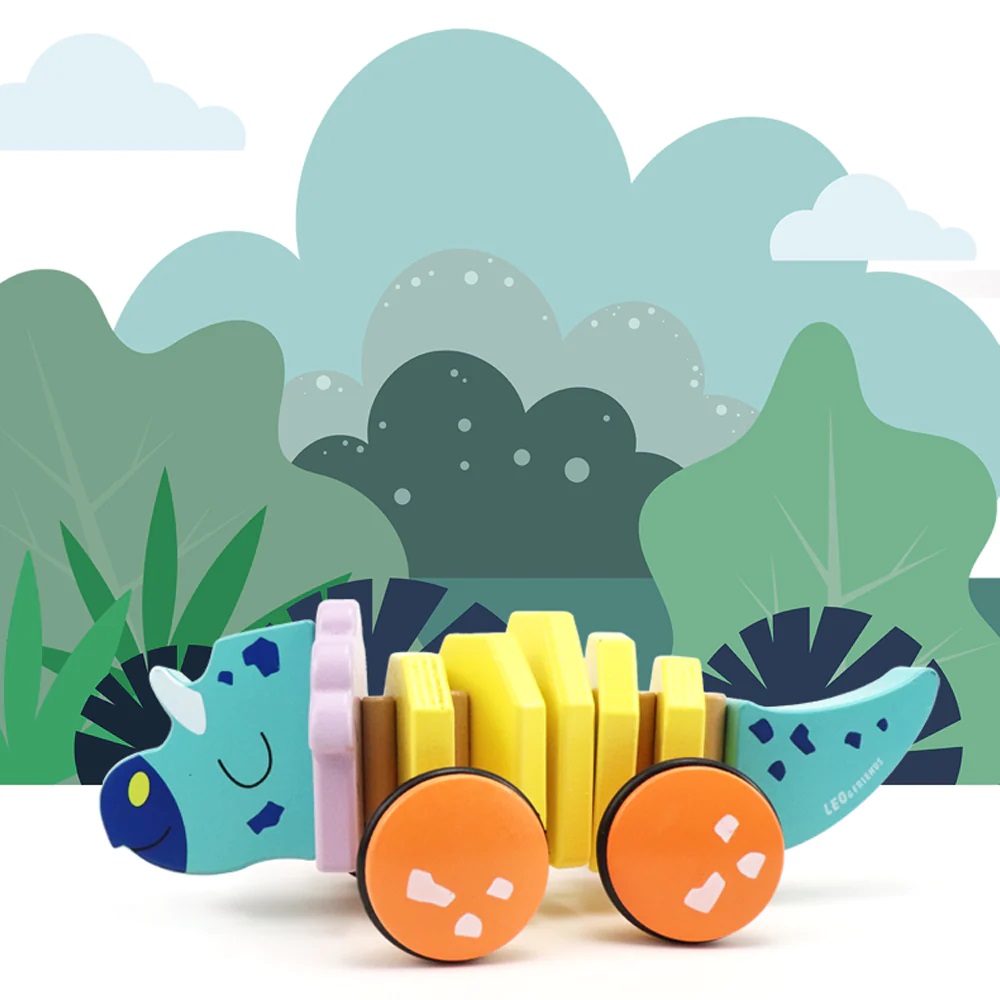 Another classic toy design updated with modern colors and design! The timeless dog walking toy idea is back in dinosaur form with a cool bending body. A great toy for young children–especially those who can't get enough of dinosaurs!
My First Tool Box 28-Piece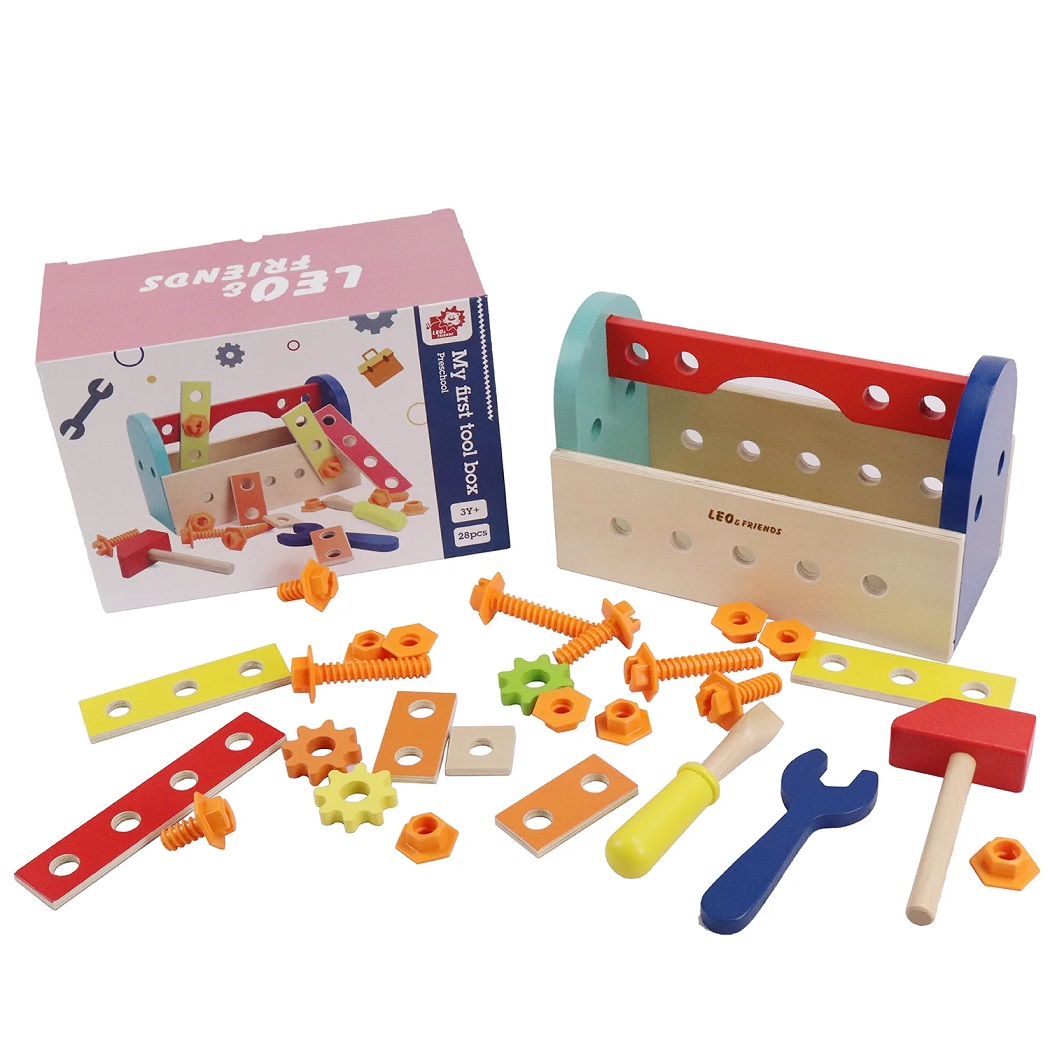 Toy tools have always been a part of most children's toy boxes. Newer plastic versions, however, just don't feel the same as older wooden versions. Thankfully, this 28-piece set features wooden tools that work just like what Mom & Dad use to fix things–without the flimsy plastic!
Penguin Stacking Tower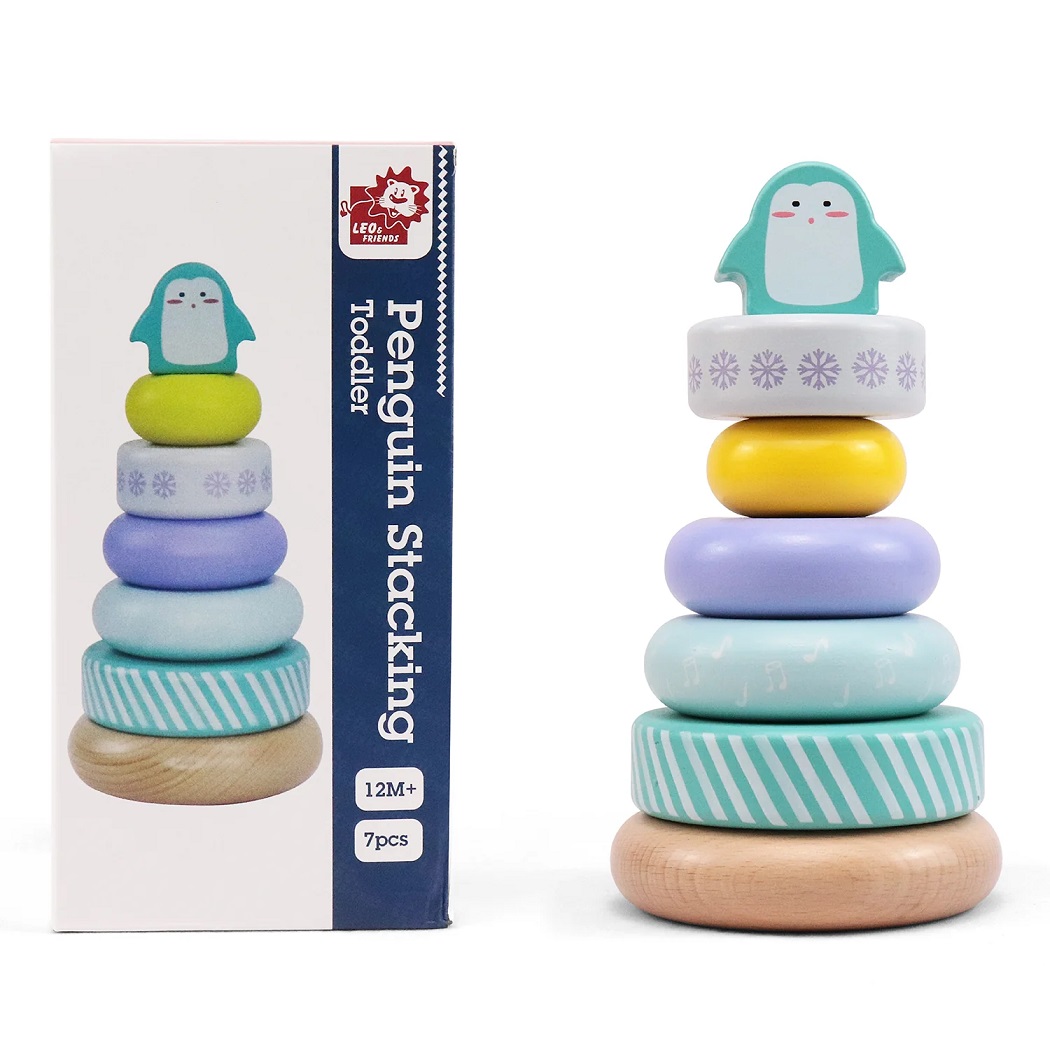 Our final selection for the best Leo & Friends toy is the Penguin Stacking Tower. The classic tower stacking 'game' is back but this version is penguin-themed and made of wood. Perfect for toddlers, this stacking game promotes hand-eye coordination, problem-solving, and creativity.
Toys at Oswald's Pharmacy
Need more great toys? Stop by the store when you have time and check out our great toy and gift selections. As Naperville's oldest toy shop, we're open 7 days a week, so you don't have to worry about making it in at a specific time.
Need to buy and ship a gift? We have you covered! We are an official USPS service provider. Buy a gift and ship it all in one trip!
If you have any questions about our toys, gifts, shipping, or anything else, send us an email or give us a call. We'd love to hear from you.