This year we're making it pretty easy to check off every box on your Christmas list and then some.  For my December blog, I decided to put together a little budget gift guide.
Holiday Gifts Under $10
For those inexpensive gifts that still say you care (5 bucks and under) these items are a steal:
Fashion Angel Paper Face Masks. Great for a quick facial! $3.99
Pre de Provence 150g Soap. A triple milled French soap that gives an all-day clean feeling. $4.99
Winter Fashion Infinity Scarves. These can really dress up a simple outfit for a great price. $4.99
Jelly Belly Bean Boozle Jellybeans. An easy winner for any child's stocking. $5.99
Christmas Pez. Speaking of stocking stuffers, how about some holiday Pez? Pez added a new snow globe style this year. It's super cute! $1.69
Holiday Gifts Under $15
Next up are some gift ideas that are $15 or less:
PooPouri Toilet Spray. It's pretty much the perfect gift for anyone. Useful and funny! $10.99
Michel Designs Bar Soap and Foamers. Get them while you can! We don't have much left, so this hot gift item is the definition of first come first serve! $9.99
Christmas Spatula Set. Give the baker in your life some holiday pizazz. $9.99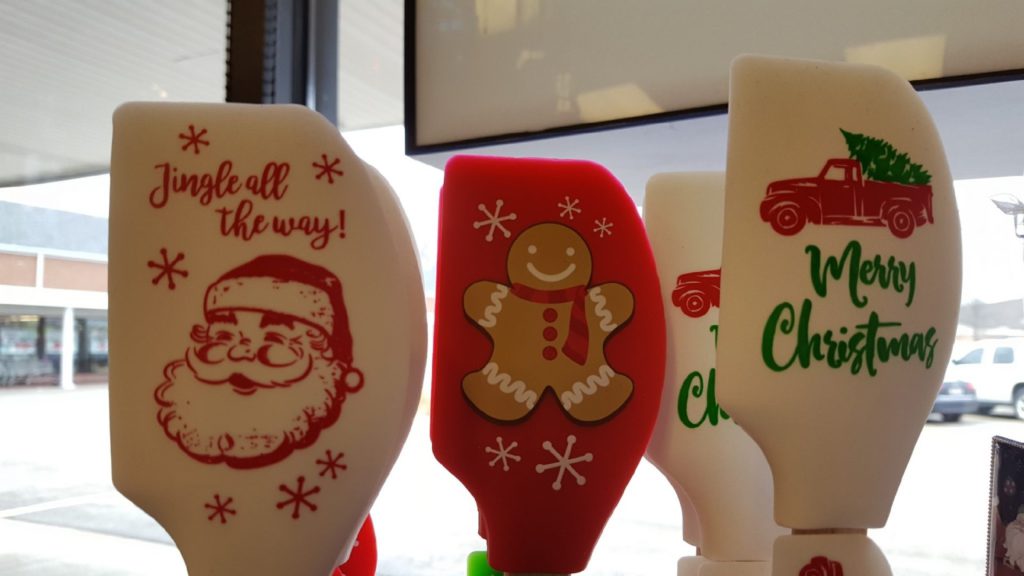 Mary Sue Lamb Holiday Wine Glasses. Decorated with quotes that are Christmas-clever. Naperville Love styles also available. $9.99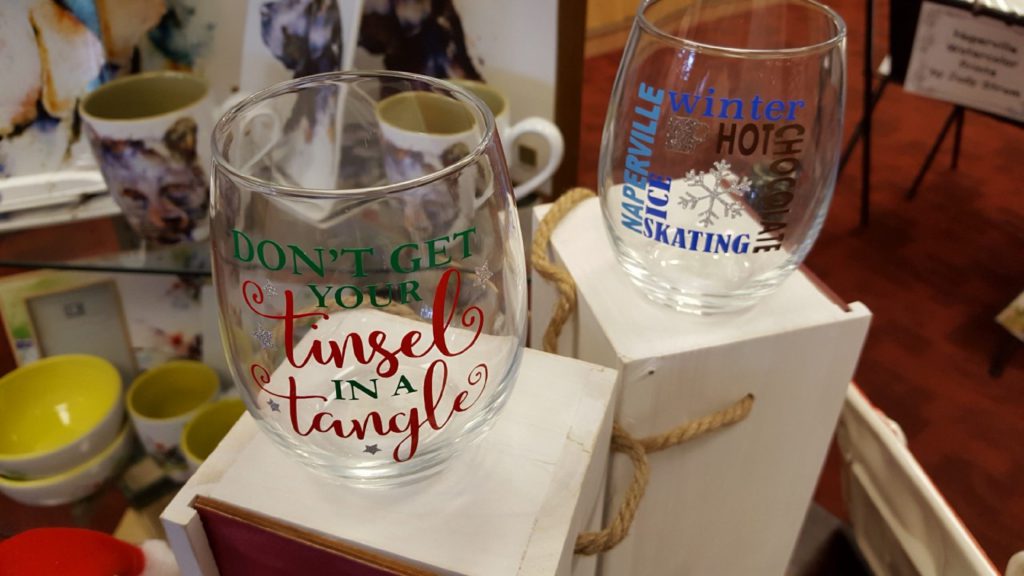 Holiday Gifts Under $25
Our last budget gift tier is $30 and under:
Demdaco Wonderful You Cozy Socks. These guys are so soft, it is like walking on a cloud! $25.99
Art Hearts. Another great Demdaco gift item. We have Christmas and everyday versions available to say what you really want to the ones you love. $14.99-$19.99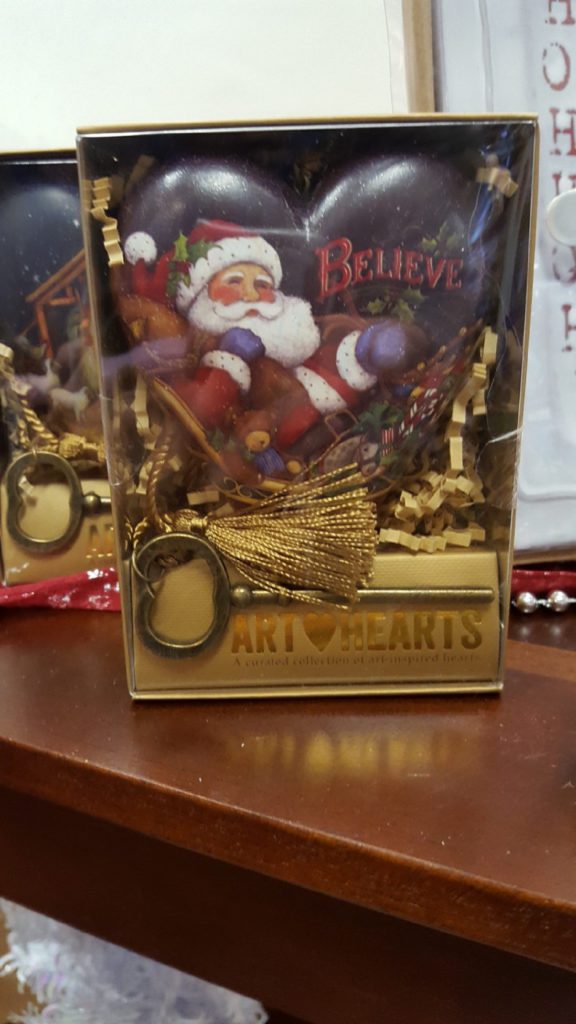 Mud Pie Ho Ho Ho Cheese Plate. This deluxe cheese plate makes a great hostess gift! The Mudpie Gift line is great for hosting gifts. $21.99
Dean Crouser Watercolor Plates and Mugs. We have a great selection of flora and fauna patterns and styles. $14.99-$19.99
Hello Mello Plaid PJ Pants for men & women. A new arrival from Hello Mello. Yes, I already own a pair of them. I couldn't help it—they are just so dang comfortable! $19.99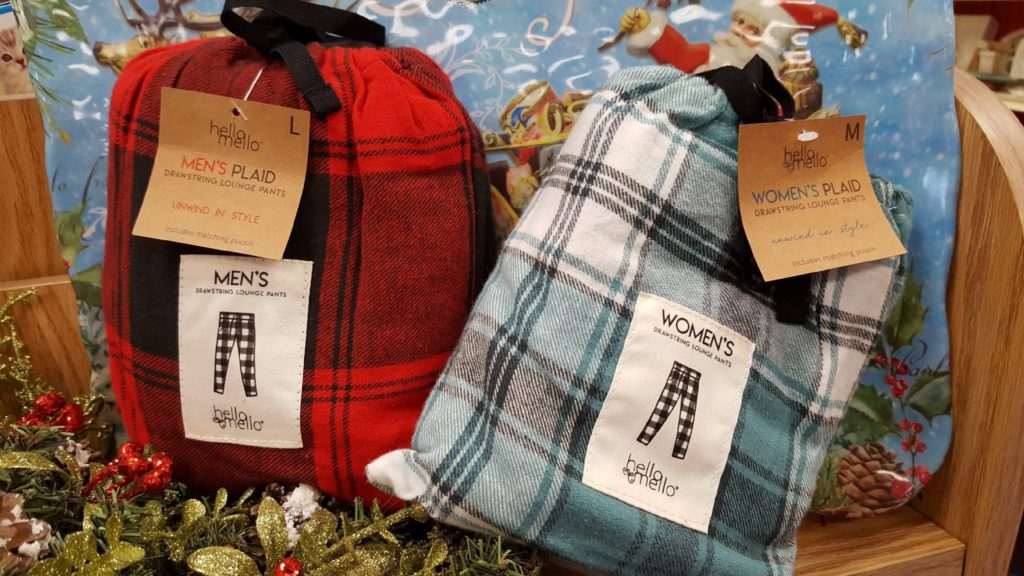 Demdaco Shanon Newlan Framed Stone Art. These decorations are so new and fresh. I personally love the simple compositions. The art compositions say so much without being gaudy or giving you a sensory overload. starting at $24.99
Hope these few ideas helped you check some items off your list. Everything is in-stock, so you can stop by the store and get a bunch of gifts in a flash. If you need help, come on in and we will be happy to give thoughtful options to help you finish your shopping. Merry Christmas!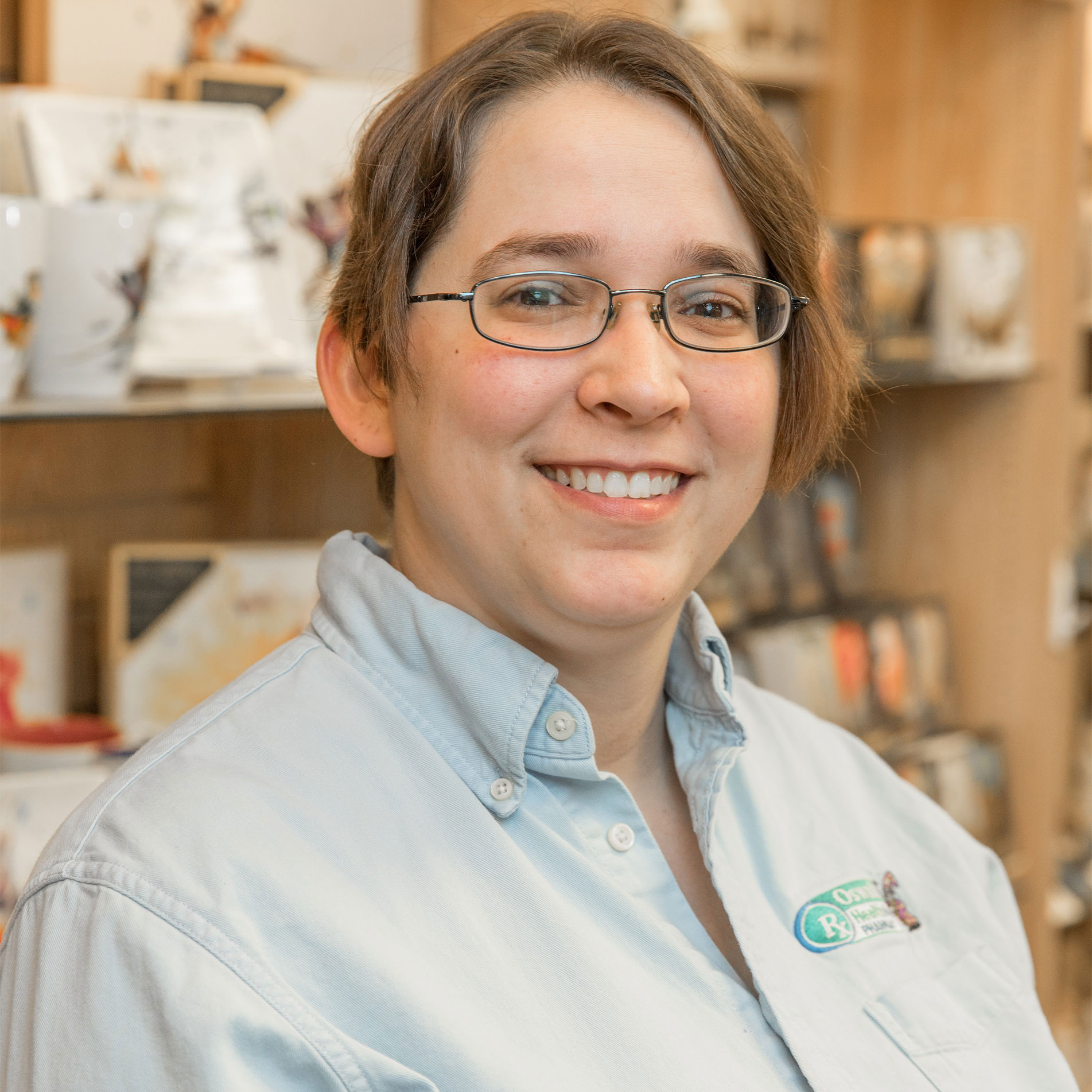 Alecia is Oswald's retail manager and lead gift & toy buyer. She has been working at the store since 1999.
Specializing in unique gift buying tailored to the Naperville community, Alecia maintains Oswald's as a destination for gift & toys.
Alecia graduated with a BA in Interior Design from Harrington College of Design in 2003.
A graduate of Naperville Central High School in 1999, Alecia has lived in the Naperville area for over 20 years. She is the coordinator for Oswald's events at Naperville Plaza. Alecia and her husband are parents to a beautiful dog named Moses.