A little over a week ago our family gathered at my Mom and Dad's house for Thanksgiving. We've been doing this for a long time. I asked my Dad how long they had been hosting this celebration, "Since 1965 we have held Thanksgiving dinner every year except for two. One year the kitchen was being remodeled and the other Mom was in the hospital following surgery." If my math is correct, that's 50 years of bringing friends and family into their home for the feast!
Thanksgiving & The Pharmacy
Thanksgiving has long been my favorite holiday of the year. It brings people together, many who travel great distances to reconnect, celebrate and reflect. It kicks off the holiday season with what is for most a wonderful family tradition. I think my strong connection to this time of year stems from being involved in our family business. As many of you know, our drugstore used to be open every day of the year, for over 50 years! Many of those Thanksgivings, as well as other holidays were scheduled around store hours. The passion, hard work and community involvement that go into family businesses are what helps gives a town its identity. Over 50% of the United States population is employed by a small business. Since 1995 over 65% of new jobs were created by small business. They say small business is the backbone of the American economy and I agree wholeheartedly.
New and Old Family Businesses
When my grandfather ran the store, Naperville was nothing but family businesses. Even the towns largest employer, Kroehler furniture, was owned by a local family. By the time my dad took over in the seventies, the chain stores and malls were creeping into town. Today you have to try a little harder to support the small guys, but we are still around! Oswald's is now in our sixth generation of family in the business. Old timers like Casey's Foods, Dean's Clothing, Russell Martin Carpets, Anderson's Bookshop, Ellman's Music, Gotskind's Shoes, Beidelman Furniture, are all wonderful choices that help keep our town from looking like every other. Newcomers like The Craftsman by Two Brothers, Naperville Running Co., DeEtta's Bakery, London Skye,  Peterson's Wine, Naper Nuts and Sweets, Two Bostons, are great additions to the small business community.
Now that Black Friday and Cyber Monday have come and gone, we are in the midst of the holiday season. While many are predicting the world wide web will continue to take an even bigger bite each shopping year, I think it will level off sometime soon. People like to get out, interact with others and frequent shops with friendly faces they know and trust. There is no replacing that kind of customer experience.
Thanks for reading.  I truly wish you all a very Merry Christmas and the best of fortunes in the New Year!!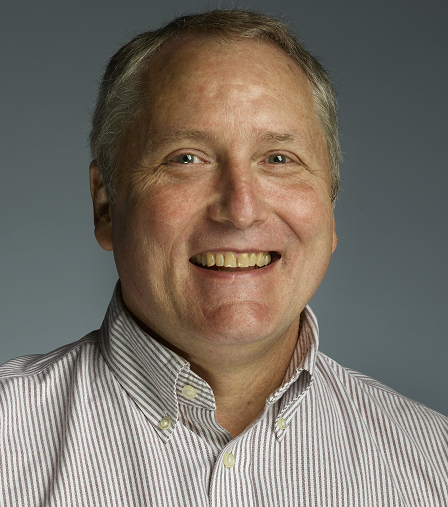 Bill is the current owner of Oswald's Pharmacy. A 5th generation member of the Wickel-Oswald-Kester-Anderson family, Bill became general manager in 1979 and bought the business from his father in 1991. In 2004 Bill orchestrated Oswald's move from Downtown Naperville to Naperville Plaza.
Bill graduated from Knox College in 1978 with a BA in Art, minoring in History.
A graduate of Naperville Central High School in 1974, Bill is a lifelong Naperville resident. Over the years Bill has served as a current member and past president of the Naperville Rotary Club, current member and past chairman of the Downtown Naperville Alliance, and as former Naperville Riverwalk commissioner.
Bill lives in Naperville with his wife, just a few blocks away from their grandchildren (the 7th Oswald's generation!).