Happy New Year Everybody! We just wrapped up our 142nd year serving our wonderful community. Looking back over the last 12 months it was a very active and productive year!
Personally, 2017 was a great year. Granddaughter Tillie is now a busy 20 months old and the joy of my life. She has developed a very independent personality and wants to do everything for herself. She was the center of attention throughout the holiday season. Celebrating Thanksgiving and Christmas with my parents, kids and grandchild was such a treat! Nicki and I are truly blessed. Also, having sons Wil and Alex and nephew Jerry working here at Ozzie's is also what made last year fun. It's what family business is all about.
Professionally, the year has been very busy and went by way too fast. Our medical equipment department continues to grow and keep us all busy. Alex and Jerry attended the MedTrade show in October and brought back some new and innovative items. We now have two different light weight wheelchair providers, Karman and Strongback. They also found "In Motion Pro Crutches", a unique spin on the traditional crutch. It features ergonomic handles and spring shafts that assist the patient when moving. We have also added stair lifts to our mix. If you are not familiar, it's a chair that rides a rail attached to your staircase. For people that have trouble getting up and down the stairs it's a godsend. A lot of what we are doing in the DME side of the store is trying to help people age in place by adding equipment and devices that allow you to stay in their homes. As we all get older it's nice to see all that is available to help us out!
the other side of the store, our great pharmacy staff took care of all our customers old and new. Alecia and Kathleen kept our gift, toy and card departments well stocked with some new and interesting merchandise. Our outstanding holiday gift merchandise was extremely well received this season. One thing that really surprised me last year was the explosion of fidget spinners and "thinking putty" to help kids focus their attention. Fad or here to stay? We will find out!
I hope 2017 was good to all, and wish you everyone a healthy and prosperous 2018!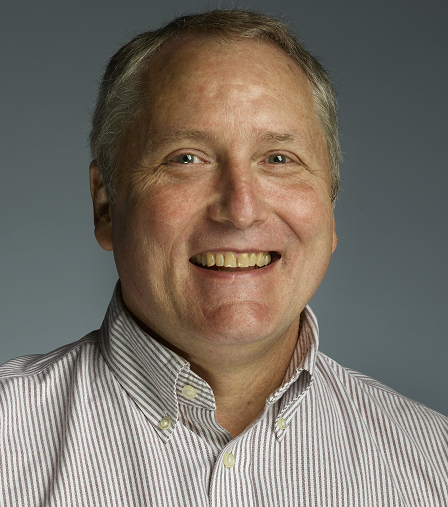 Bill is the current owner of Oswald's Pharmacy. A 5th generation member of the Wickel-Oswald-Kester-Anderson family, Bill became general manager in 1979 and bought the business from his father in 1991. In 2004 Bill orchestrated Oswald's move from Downtown Naperville to Naperville Plaza.
Bill graduated from Knox College in 1978 with a BA in Art, minoring in History.
A graduate of Naperville Central High School in 1974, Bill is a lifelong Naperville resident. Over the years Bill has served as a current member and past president of the Naperville Rotary Club, current member and past chairman of the Downtown Naperville Alliance, and as former Naperville Riverwalk commissioner.
Bill lives in Naperville with his wife, just a few blocks away from their grandchildren (the 7th Oswald's generation!).