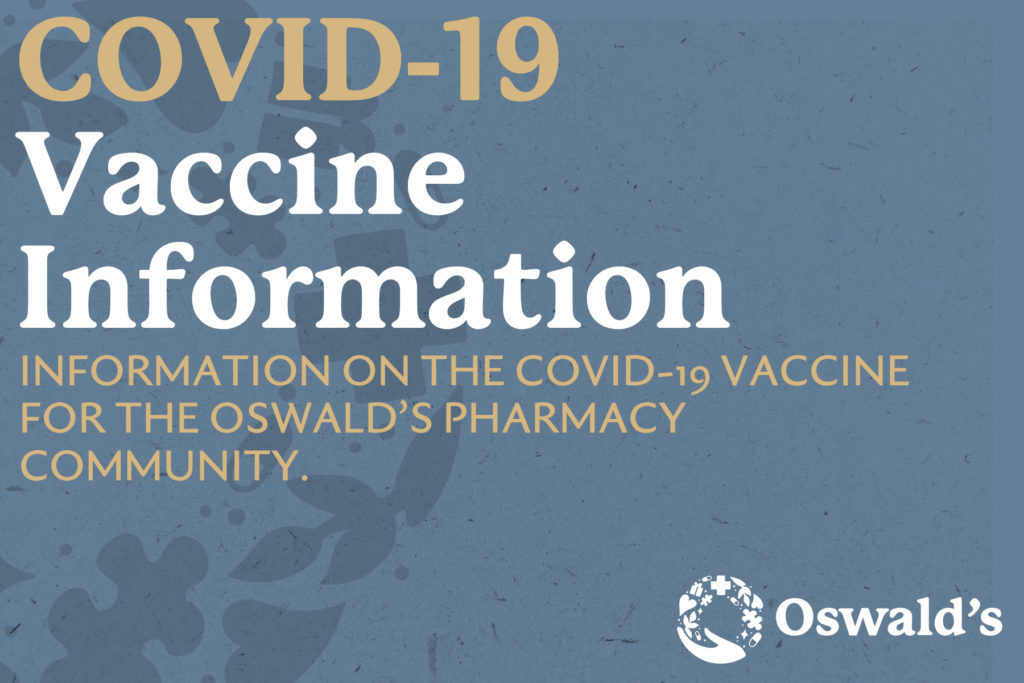 **COVID-19 VACCINE STATUS: Vaccines are currently unavailable at our locations due to allocation issues. We'll update everyone as soon as we receive the vaccine.**
COVID-19 Vaccine at Oswald's Pharmacy
Last Update: January 7, 2021
Oswald's Pharmacy has partnered with the federal government to administer the COVID-19 vaccine during Phase 2 when the vaccine becomes widely available to the general public sometime in 2021. Patients will not be required to pay anything in order to receive the vaccine. Each person will need 2 doses spread out over a few weeks. It is important to receive both the first and second doses of the vaccine because the first shot seems to act as a "primer" for the immune system and is therefore believed to not offer much protection against the virus on its own.
As of January 2021, the Pfizer vaccine has been authorized for use in children and adults aged 16 years and older, whereas the Moderna vaccine is authorized in adults 18 years and older. Vaccine administration and distribution are currently in Phase 1A of Illinois' COVID-19 Vaccination Plan. People eligible to receive the vaccine include healthcare personnel and long-term care residents. Below is a table from the plan showing the populations eligible for vaccination in each phase.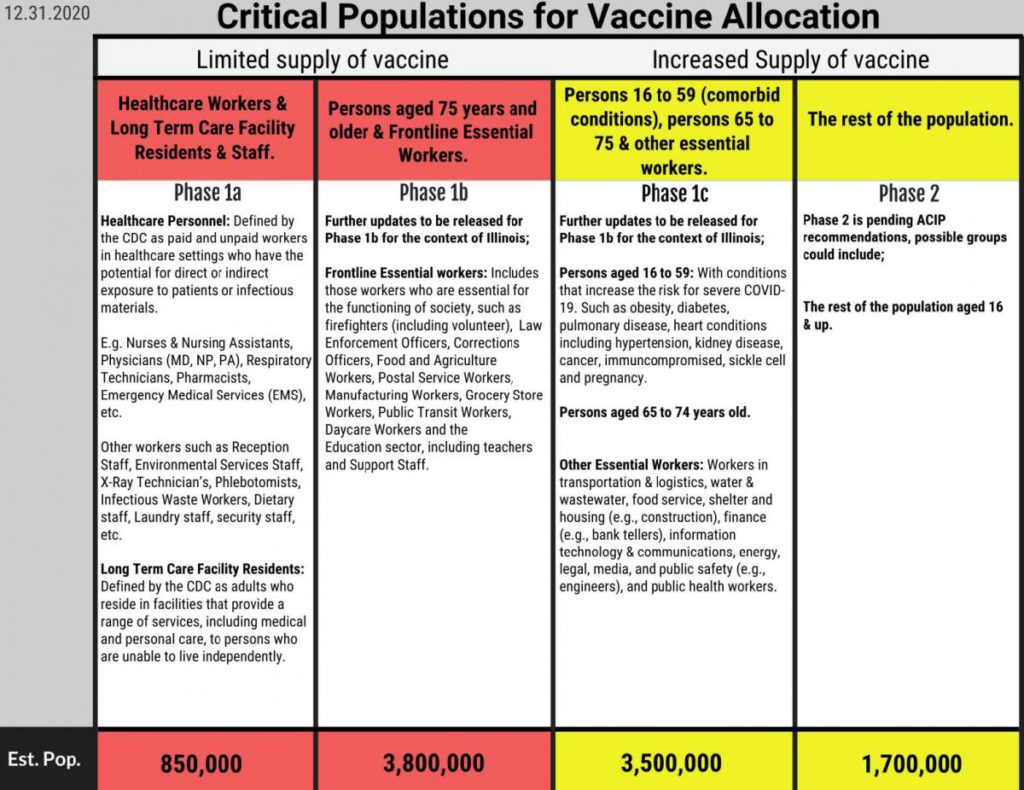 We will continue to update this page as we get more information on when and how you can get the vaccine.
When the vaccine becomes available at Oswald's Pharmacy, we will be administering the vaccines to the appropriate population for each phase via appointment only. More information on how and when to sign up for an appointment will become available at a later date. Please note that walk-ins will not be accepted.
In the meantime, Oswald's will continue offering COVID-19 testing and other vaccinations like the flu and shingles shots.
Further COVID-19 Vaccine Resources
CDC COVID-19 Vaccine Information
Illinois Department of Public Health COVID-19 Vaccine Information