It can be hard to find a great children's arts & crafts kit that doesn't leave a huge mess. This new line from arts & crafts extraordinaire Klutz checks all the boxes parents look for when it comes to great activities for kids!
Mini Clay Worlds are themed arts & crafts sets that use clay to create worlds that look simply amazing. Every set features a comprehensive but easy-to-read instruction manual that allows older kids to work autonomously. The instructions may or may not help stubborn parents who 'don't need instructions.' 😀
The best part of Klutz Mini Clay Worlds? They can be totally customized! Kids can put colors and accessories wherever they want–there are no wrong ways to customize Mini Clay Worlds!
Klutz Mini Clay World Candy Cart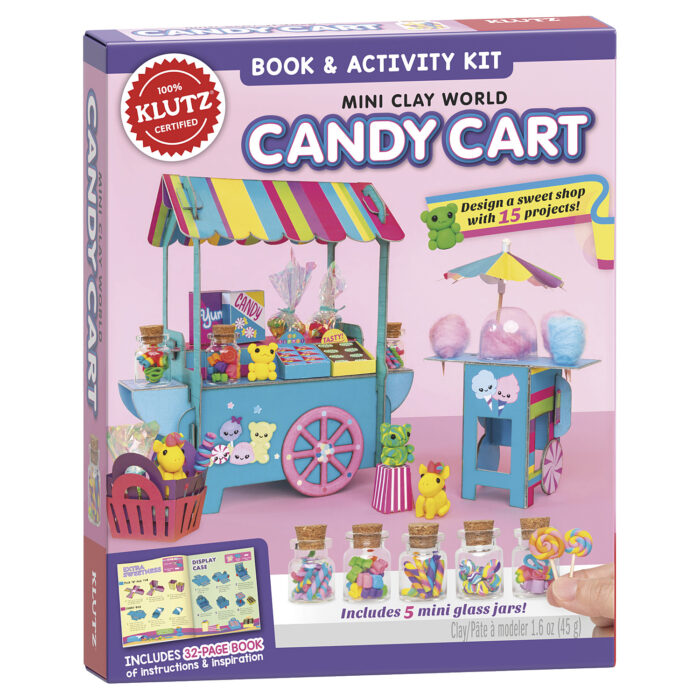 The perfect miniature scene for kids with a sweet tooth! Dazzling candy-colored clay and puffs of pastel cotton let you re-create all sorts of confectionery, from sour gummies to rainbow ribbon candy, tie-dye jawbreakers, swizzle sticks, clouds of cotton candy, and more! 
Creative prompts encourage crafters to invent their own candy brands and display them in clear glass-looking jars with stoppers, in miniature boxes, on wooden lollipop sticks, or in iridescent cellophane baggies with twist ties.
This kit makes a great rainy-day activity for kids to do alone or with parents.
Klutz Mini Clay World Cute Café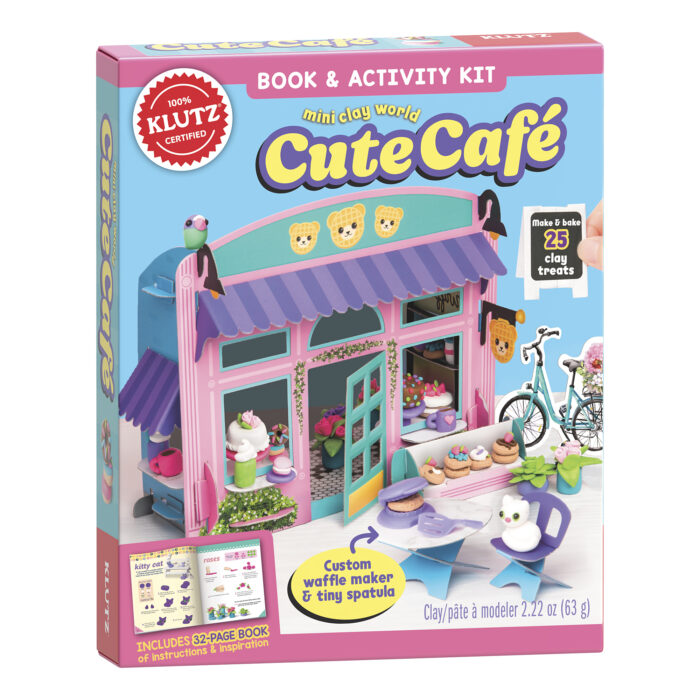 A great arts & crafts set for the young foodie in your life. Serve tiny clay waffles fresh off the griddle in this miniature bakery-café (with al fresco dining). Oven-bake clay is perfect for sculpting your favorite sweet treats and adorable animals. 
This Mini Clay World includes 17 step-by-step projects including donuts, macarons, croissants, and more! Kids can customize the cafe bakery any way they like, making this a great set to rearrange & change.
Klutz Mini Clay World Puppy Treat Truck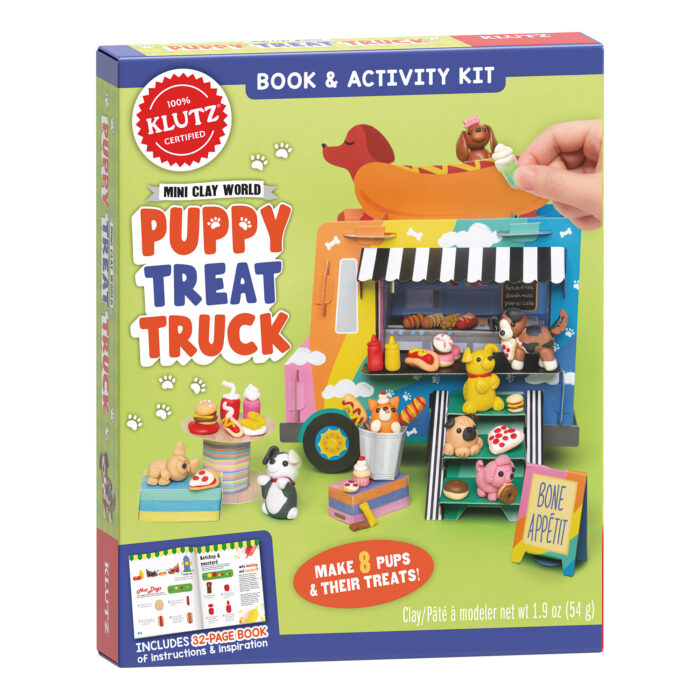 Finally, an arts & crafts set that features tiny clay puppies and a retro-fabulous food truck. Kids can sculpt a variety of clay dogs and custom artisanal clay doggie treats! 
This Mini Clay World Set includes five colors of clay for treats like pupperoni pizza, pupcakes, and more! Kids can use mixed-media supplies to create an easy yet realistic world that brings a doggie dining franchise to life!
Klutz Mini Clay World Pet Adoption Truck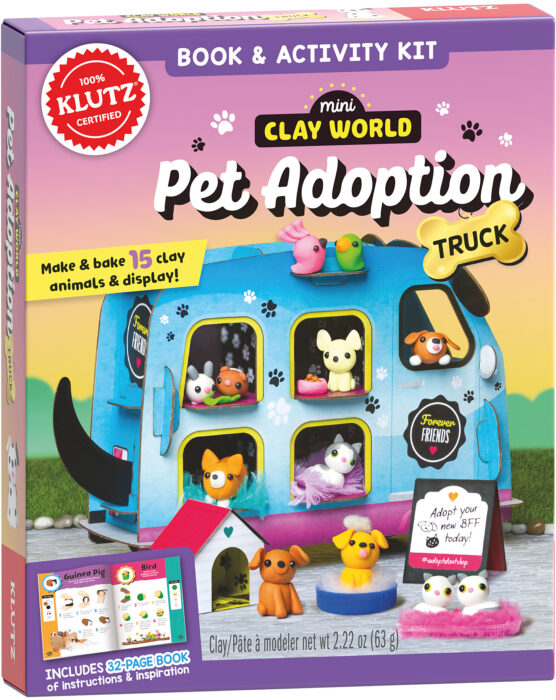 As if the Puppy Food Truck wasn't enough, Klutz also has a Mini Clay World pet adoption truck! Kids can build their own mobile pet adoption center and help some adorable pets find new homes. 
This set features a variety of dog breeds including a corgi, Chihuahua, Rottweiler, Dalmatian, and beagle. Other pets included in the set are cats, birds, bunnies, and guinea pigs. Kids can decide which animals they want to make to help make each pet picture-purrfect!
Oswald's Toy Shop
Oswald's has one of the best selections of toys, games, & activities for kids in the Naperville area. Stop by our store 7 days a week and check out our ever-changing selection of toys, games, and more.
If you have any questions about particular toys or want to inquire about special ordering a toy, let us know. Give us a call or send us an email. Our team members will be happy to help you find the perfect puzzle!