Time to think about Dads and Grads everyone! If you haven't thought about them yet, don't worry—we have some great gifts to help celebrate them!  I'm going to list a few great gift ideas for both dads and grads. As always, feel free to come in and ask me about specific gifts, we may surprise you with the perfect gift!
Gifts for Grads
Graduation time is here for our local high schools, and many college grads have already started to walk. For younger grads, those entering high school, we have plenty of Naperville North and Naperville Central T-shirts.
Looking for a fun gift? Try gifts from The Unemployed Philosophers Guild. The UPG has wonderful magnetic finger puppets that a new high school student could use to decorate backpacks, lockers and more.
Wait, finger puppets?  Yes, finger puppets, but The UPG has Marie Cure, Ruth Bader Ginsburg, Bob Ross and many more 'cool' styles. Let the new student in your life hang out at their locker in style.
For PJ day add some UPG Freudian Slippers to the mix (it's exactly what it sounds like). We also have some cute teddy bears to bundle with flowers and ribbons in local school colors. Generic Naperville shirts are available in tons of styles and color combinations.
More Gifts for Grads
For the Grad heading off to college, we have plenty of goodies as well. We have mugs and glassware with a wide variety of college logos. College glassware is also great for moms and dads at home. Another great gift idea for college-bound students is a Modern Sprout hydroponic mason jar planter. These planters are super easy to grow and maintain. Add some green to that dull dorm room!
If you're looking for something a little more unique, a college survival basket can be a great grad gift. Here's my take: Fill a nice basket with first aid and regular medicine cabinet items, then punch it up with gifts or gift cards (Starbucks and Amazon are two college favorites). Willow Tree figurines come in some styles that are inspirational for new graduates; find one that matches your student (plus they look great in a gift basket)!
Travel pillows, earplugs, and sleeping masks can help with a new student get some shuteye. Finish off the basket with some Naperville landmark prints to remind your grad of home when they miss it. Cor products has an Omni-massage roller to relieve stress, which is a great tool for a first-year college student. Throw in a few of your grad's favorite candy bars and snacks. Top the basket off with a spare phone charger and some batteries. Voila! —a great college survival gift basket!
Gifts for Dads
As for Dads, I would start with a Sportula sports team oven mitt or grill flipper, perfect for the super fan in your life.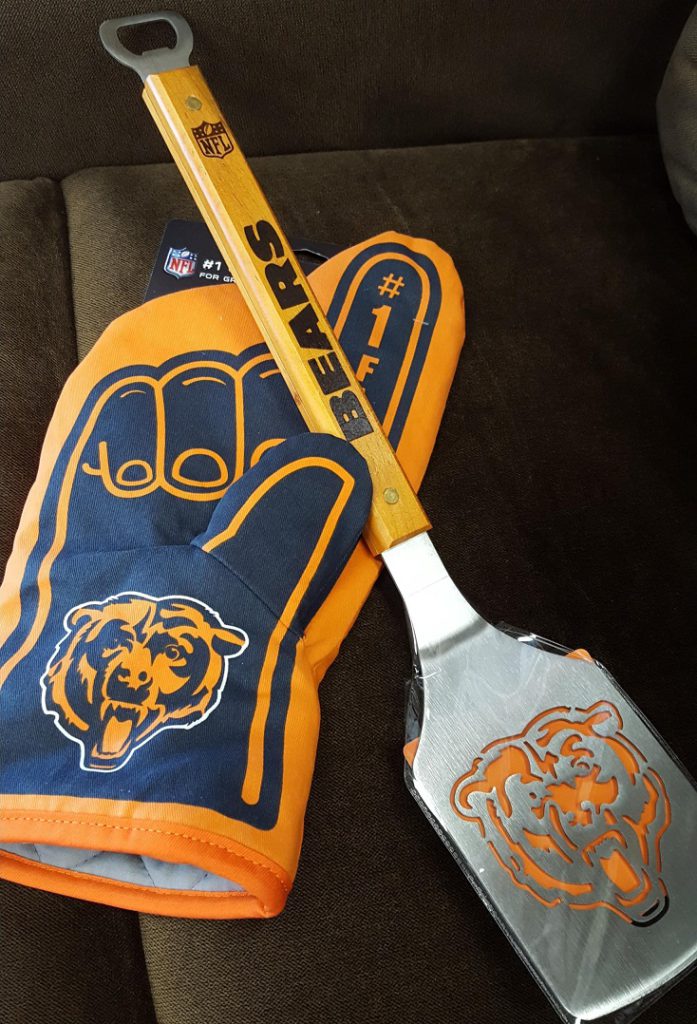 Photo frames are always a great gift too, I know growing up my Dad always had a million pictures of us and couldn't wait to show them off at his desk to people. Pick a frame from our great selection and put in a picture of you and the dad in your life. Whatever you do, don't wrap the came-with-the-frame family!
Two more unique gift ideas for older dads are Concord Shoe Horns and Harvy Canes. These two brands take boring items and make them pop with eye-catching, hand-carved handles. Finally, we still have Duke Cannon's Big Ass Bars of soap. Remember: there is no gift like the gift of accomplishment soap. Facts are facts.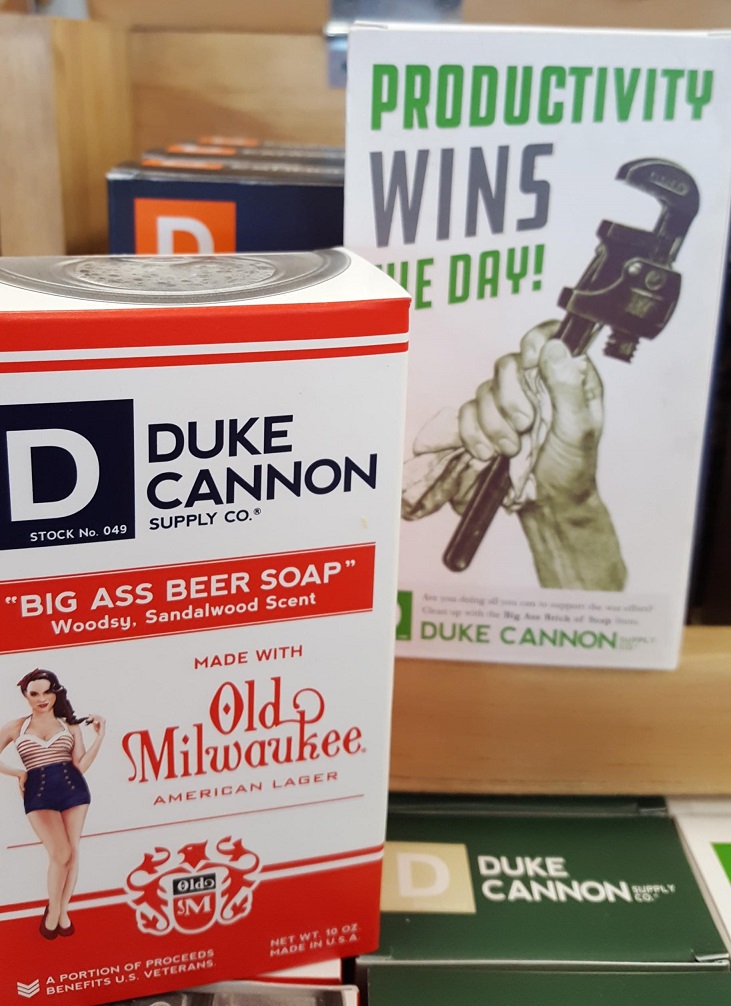 Happy Father's Day and congratulations to all the Grads.