The Best Power Recliner for You
Power recliners, lift chairs, electric recliners—whatever you call this type of product, it is meant to aid a person who has difficulty getting up from a seated position. Power recliners have evolved over the years from being 'just' a chair that lifts you up. Today they are a luxury piece of furniture that excels in the categories of comfort and functionality. Buying the best power recliner can be a tough job, especially with all the chair models available today.
Features commonly seen on power recliners in today include motorized head pillows, heat & massage settings, specialty fabrics and matching cushions. A power recliner is no longer strictly a medical device. Many chairs serve double duty; by being an aid to daily living as well as a very comfortable place to relax. There are many questions you should be asking yourself as you start looking at power recliner information—questions we will answer in this article.
What are some of the main reasons people purchase power recliners?
Power recliners are purchased or rented for many reasons. The most common reason is a person is having trouble when they try to stand up from a seated position. If you've ever seen a family member or friend wiggle back and forth in order to gather a bit of momentum to help stand up, you know someone who could benefit from a lift chair. Anyone who frequently asks for help standing up from a seated position is also someone who could benefit by testing out a power recliner.
Another frequent problem power recliner customers want to solve is feeling safe when they stand up. If a person is experiencing any kind of balance issues, they need to have something to grab on to when changing from a seated to standing position. Unfortunately, most furniture runs out of things to grab when you get about halfway from standing to sitting. Having a chair that moves with you is a great source of comfort if you are looking for a type of safety net.
Power recliners are great to have after surgeries!
Coming out of a major surgery is another prevalent reason for a person to seek the assistance of a power recliner. Having 'free' assistance after you get out of the hospital is something many people don't think about before they get home. Getting up from a regular recliner after major surgery can be quite the endeavor, even surgeries that don't affect your legs or back!
Foot, ankle and lower leg injuries are the most common injuries associated with power recliners. People just out of shoulder surgeries, neck operations or minor back procedures can benefit from a power recliner as well. A power recliner reduces the strain on the shoulders, arms, and back. The generous angle of a fully inclined lift chair takes away most of the energy and strength required to stand. Everyone recovers and ages differently, so how can you pick out the best lift chair for your needs? Well, there are a few very important things you should consider when picking out a new power recliner.
What range-of-motion should I look for in a power recliner?
Many of the power recliners on the market today come with two motors, allowing for a lot of user customization. Each motor in a lift chair controls a different part of the chair, so more motors means more ways a chair can move. Every model of power recliner, from one motor to three motor models, will be able to help you stand up. More motors mean more comfort settings. Different people require different setups, so we are going to go over the three most popular range-of-motion motor configurations. Make sure you buy the best power recliner for your needs!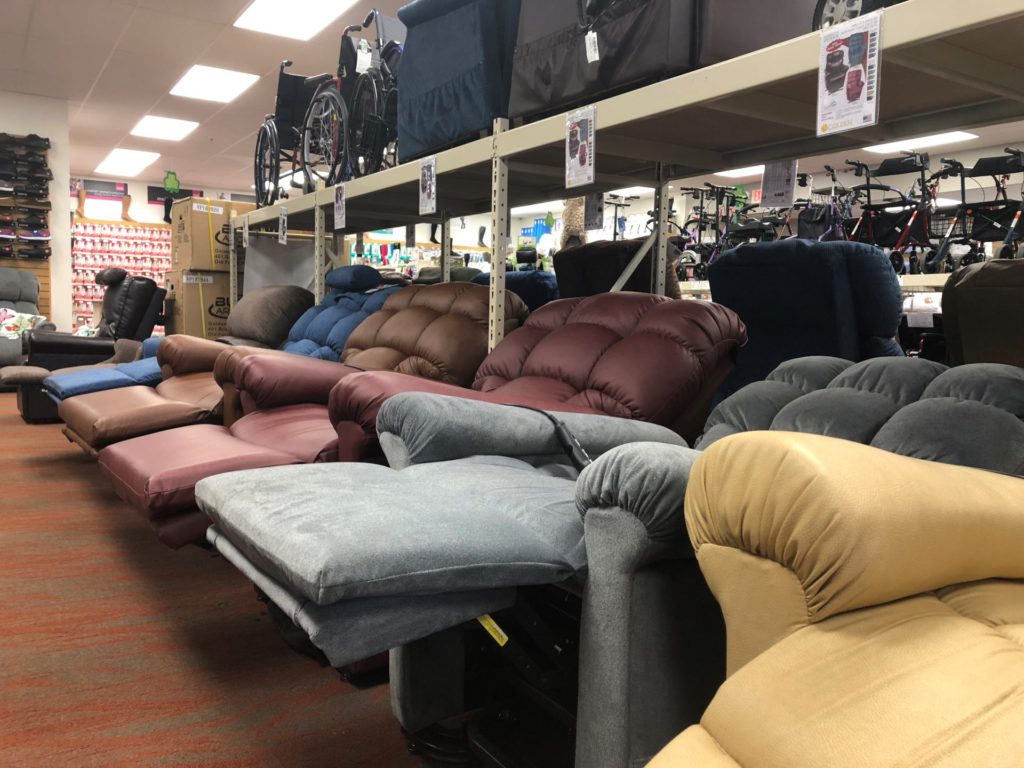 One Motor Models
One motor power recliners are the most commonly available chairs simply because they are the cheapest. If the only thing you need in a power recliner is assistance when you stand up, look no further. Short-term use is most suited for one motor chairs, as these chairs tend to offer less comfort than their versatile counterparts.
Two Motor Models
Two motor power recliners are a longer-term care solution than one motor versions. They have separate back and foot motors, allowing the user to adjust how far back they go while keeping their legs in a comfortable position. Having two motors strengthens the chair, as weight is distributed between them. More support allows you to utilize a full-on 'sleep' position. A sleep position means exactly what it sounds like—the chair flattens out from backrest to footrest. A sleep position allows you to sleep more comfortably in the chair on a regular basis. This is especially useful if you can't get to an upstairs bedroom or bathroom. Trendelenburg or "zero gravity" positioning is available on many two motor power recliners, allowing for you to adjust the chair so your knees are elevated slightly above your heart for circulation issues.
Three Motor Models
Three motor chairs mainly come with the third motor in two different places. One version adds a headrest motor, allowing you to reposition your head at the touch of a button. This version of the three motor power recliner can be all about luxury. A headrest motor can also be a necessity if you are dealing with breathing issues during sleep. The other three motor version is a specialty option available for those over 350 pounds. The third motor in this option is situated on a wider seat, making the chair more comfortable and giving it more structural integrity. Comfort on a chair with any number of motors can be augmented with the proper fabric choice.
How do I know what fabric my power recliner needs?
All power recliner manufacturers offer a wide variety of fabric choices. So how do you know which one you should choose? The short answer is that it is totally up to you. Do you like a specific color that matches your living room interior? Do you like the feel of leather over vinyl or cloth? Most manufacturers have dozens of choices, so pick the one that you like best!
A longer answer on what fabric to choose has to ask a few important questions of the person who will be using the chair. Is the person using the lift chair experiencing any incontinence issues? Are the motor skills of the user deteriorating at a noticeable pace? Does the person who will be using the chair have dementia or Alzheimer's? If you answered yes to any of these questions, it might be wise to look at some of a particular manufacturer's more durable or easy to clean fabrics. Each manufacturer offers different fabrics, so be sure you can get the color and strength you need on the chair you want!
This article will get you on the right track when it comes to buying or renting a power recliner. Prices on every option can differ greatly from manufacturer to manufacturer, so be sure that you are getting a fair price for each brand. Make sure you get the best power recliner for your needs!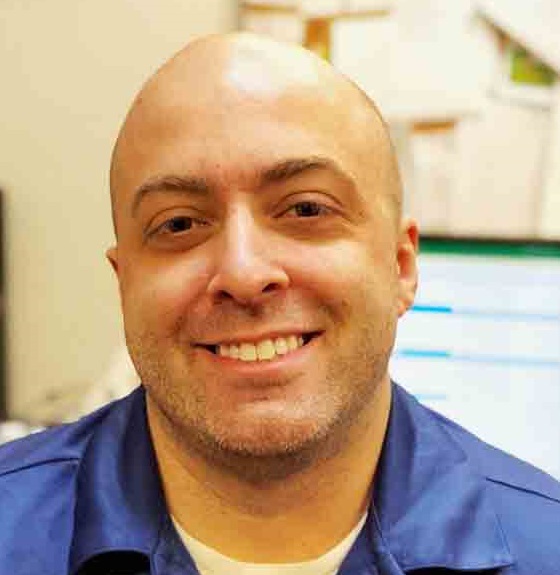 Wil has been working for Oswald's since 1994. A 6th generation member of the Wickel-Oswald-Kester-Anderson family, Wil focuses on web development, inventory, and sales.
With over 10 years of experience selling durable and home medical equipment, Wil is an expert on helping people find what they need to use after major surgery or an accident.
Wil graduated with a BA in English Literature from Knox College in 2008, minoring in History.
A graduate of Naperville North High School in 2004, Wil is a lifelong Naperville resident and is currently a columnist for Positively Naperville.