Ortho Molecular Turiva Complete Tumeric Matrix 60 Capsules
$46.80
Product Description
Ortho Molecular's Turiva Complete Tumeric Matrix is a full-spectrum turmeric product that contains an exclusive blend of bioactive nutrients. The natural turmeric matrix in Turiva is standardized to contain curcuminoids, turmeric oils, and turmerin protein. See supplement facts for more.
60 capsules per bottle.
Ortho Molecular Turiva Supplement Facts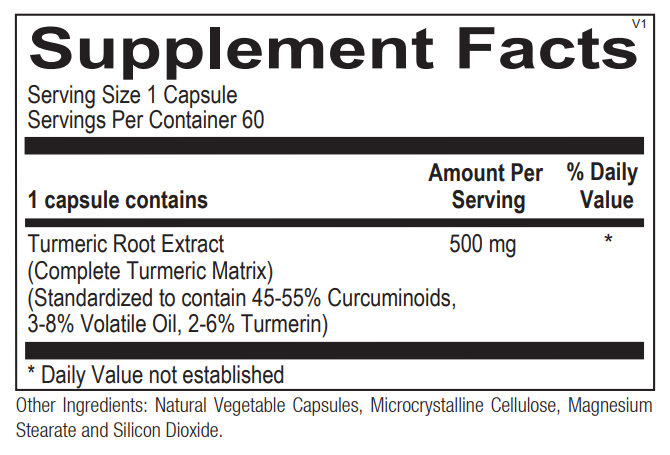 Click here to read more about Ortho Molecular Turiva.
Out of stock