Oswald's Pharmacy 2020 Community Partner
Oswald's Pharmacy is partnering with the Naperville Jaycees for our 2020 community partnership!
"The Naperville Jaycees are dedicated to helping the community. From Holiday Food Baskets to our annual Easter Egg Hunt, the Naperville Jaycees help the community by volunteering time, fundraising, helping others, and recognizing outstanding effort of others within the community…and we have fun doing it."
"The Naperville Jaycees are best known for their annual Last Fling. A family-friendly community festival that takes place over Labor Day Weekend near Downtown Naperville and, for many, is a fun way to say farewell to summer! The Last Fling offers a wide variety of attractions for all ages to enjoy including musicians on multiple stages, Family Fun Land area, a carnival, unique special events, a business expo, and a running event."
2021 UPDATE!
Through our customers' generous donations, funds raised through portions of our sales, and some rounding up to get nice even numbers, we're excited to assist some of our community's wonderful Non-Profit organizations!  
Our 2020 Community partner was the Naperville Jaycees. Our customers donated $440 at the registers, another $305 through portions of in-store purchases, and we'll round up to $1,000 for the Jaycee's Food Giving Committee, helping local food pantries in the Western Suburbs.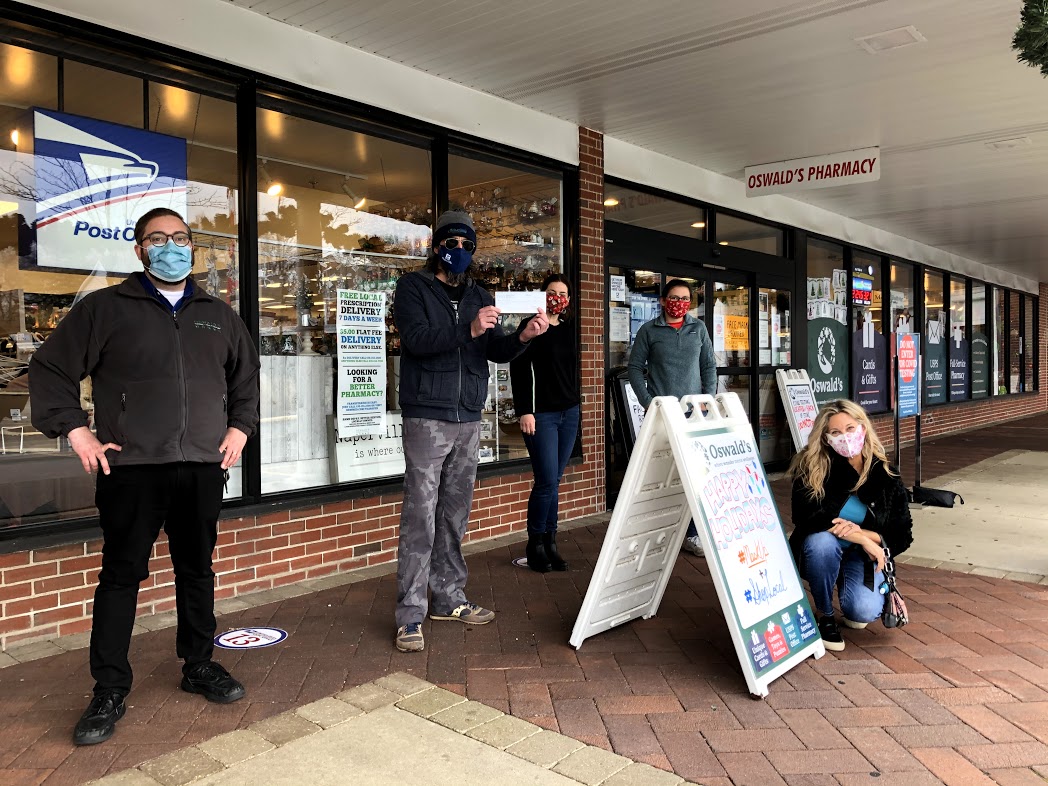 For our 145th anniversary celebration, we donated 5% of our toy, game, gift, vitamin & supplement sales the first week of December to Loaves & Fishes raising $553.25. While traffic was slower than usual due to those staying safe at home, we'll donate 15% of our sales for a $1,500 donation.
We've given over 800 vaccinations this year where we're donating $1.00 per vaccine to the local Rotary clubs. We'll be making a $1,000 donation to further Rotary's fight against disease around the world.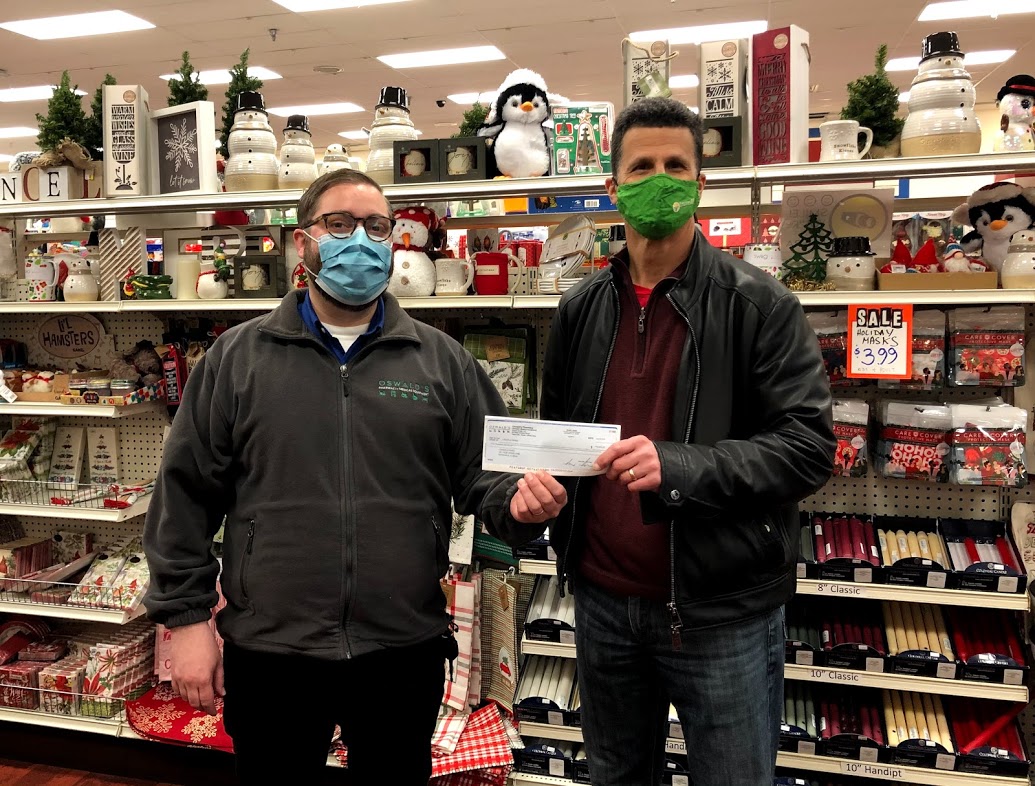 Lastly, we wanted to thank Naper Settlement for helping us create a stunning museum-worthy display to celebrate our 145th year in business and donate $500.00 to the settlement.