Looking for the perfect gift for the environmentalist in your life? Or are you just interested in buying gifts you can feel good about? Either way, the products in this article are for you!
Our gift buyers have made a conscious effort to find some of the best natural, vegan, and eco-friendly gift items on the market. So sit back, relax, and get ready to learn about some of our favorite new eco-friendly gifts!
Aoife Naturals Thickening Shampoo & Conditioner Bars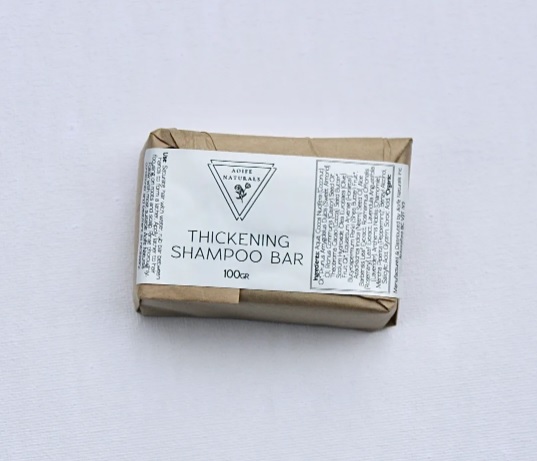 Aoife's zero-waste shampoo & conditioner bars are not only great for your hair but the environment too! These bars allow you to get excellent cleansing properties with no environmentally damaging packaging left behind! 
Featuring vitamins, antioxidants, and fatty acids, these bars help improve scalp health by increasing blood flow and removing dead skin cells to clean out hair follicles.
From Aoife: We ensure that all the ingredients we use are fair trade. We use organic ingredients whenever possible. All our products are only scented with essential oils that benefit the skin or hair with no added artificial fragrances. None of our products are tested on animals. Our mission is to run Aoife Naturals with ethics and values at the forefront, always.
Aoife Heat Protection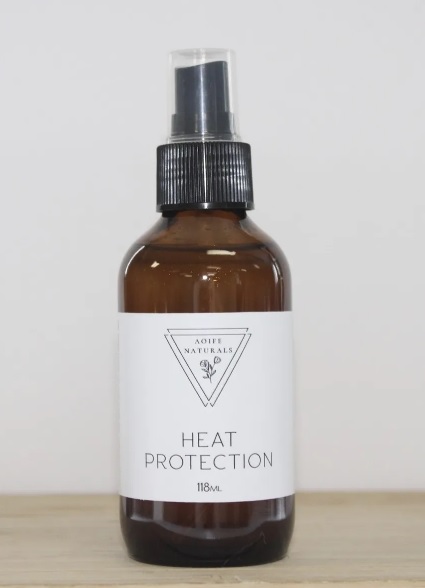 Another amazing eco-friendly product from Aoife, the Heat Protection is a great natural alternative to sunscreen. The pump bottle was designed as an eco-friendly alternative to most spray bottles on the market today. All-natural ingredients round out this sun protectant that was tested at up to 520 degrees!
Fanciful Fox Beatnik Poet Conditioner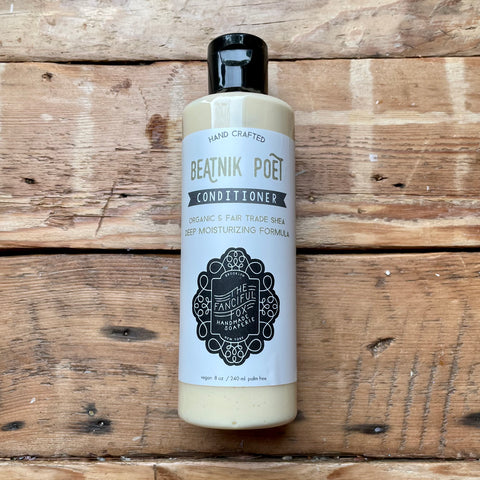 What a name! The Beatnik Poet Conditioner by Fanciful Fox is an all-natural, fair-trade conditioner designed to 'indulge your tresses.' Their words, not ours!
An added blend of plant extracts works to help smooth, strengthen, and shine your hair to its full potential. Best of all, this product was designed for all hair types!
Fanciful Fox Damage Control Hair Serum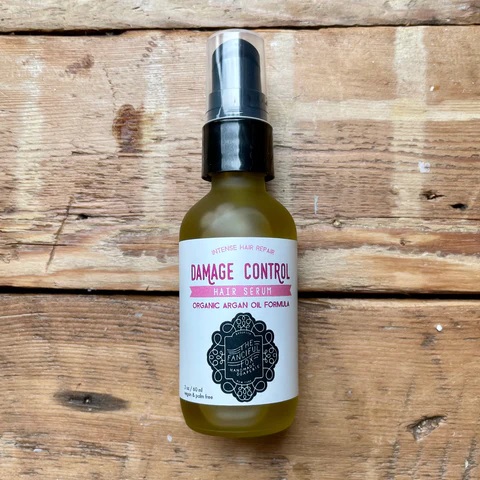 Take it from Fanciful Fox: Banish brittle, broken ends with this rich, nourishing hair serum. Split ends are no match for a formula loaded with moisturizing organic argan oil. Featuring a unique blend of moisturizing plant oils this serum was designed to smooth away damage and frizz.
The Damage Control Hair Serum is also insanely easy to use. Just warm a few drops on your fingertips, start at the ends, and work your way towards your roots. That's it!
Badger Damascus Rose Beauty Balm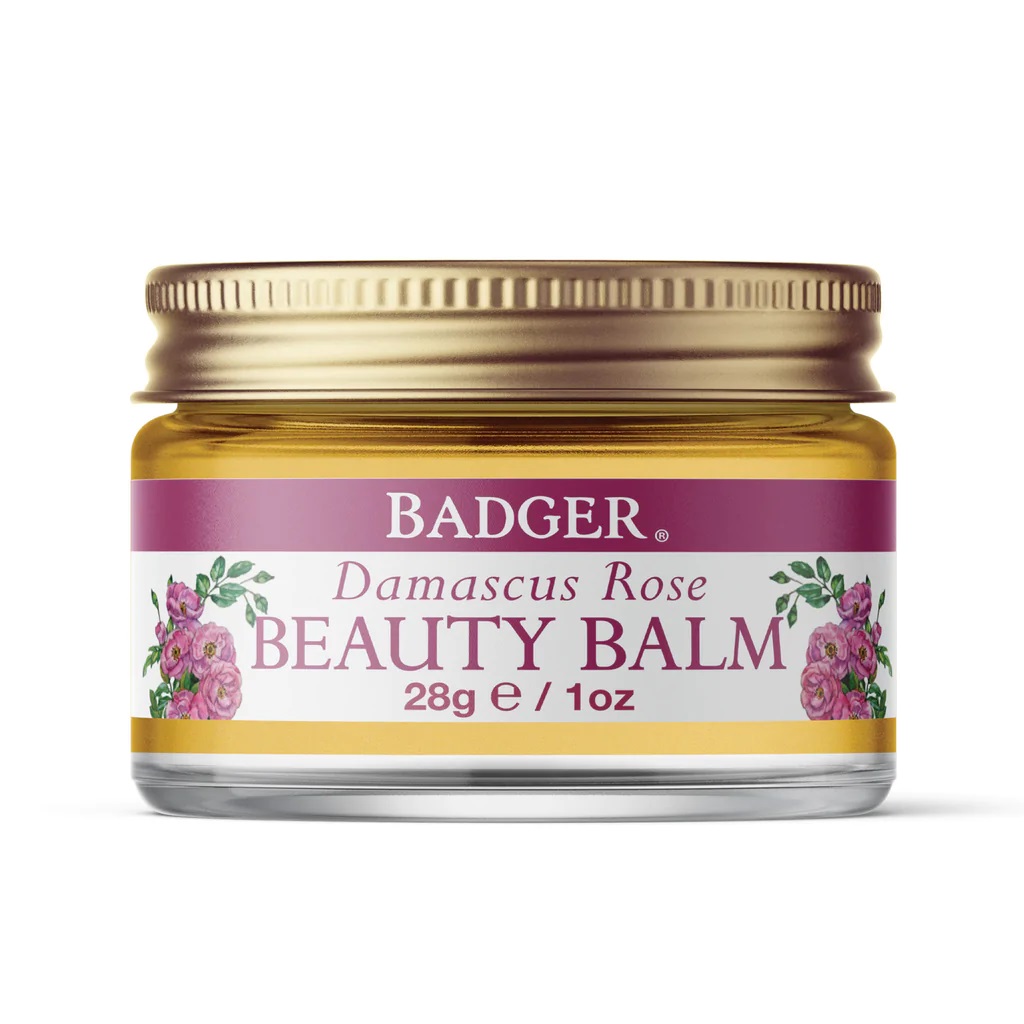 Deeply nourish and moisturize your skin with Badger's super-emollient, antioxidant-rich Damascus Rose Beauty Balm. Featuring oil of Damascus Rose, moisturizing olive oil, castor oil, and beeswax this balm was designed to help get a buttery texture and a dreamy scent. This balm sinks easily into your skin and leaves it soft, smooth, and balanced.
Badger's Damascus Rose Beauty Balm is certifiably clean & organic. USDA Certified Organic + 9 simple ingredients + Free of artificial ingredients, fragrances, dyes, parabens, synthetics, GMOs, or harsh ingredients.
Bubblebird Bubbling Bath Slime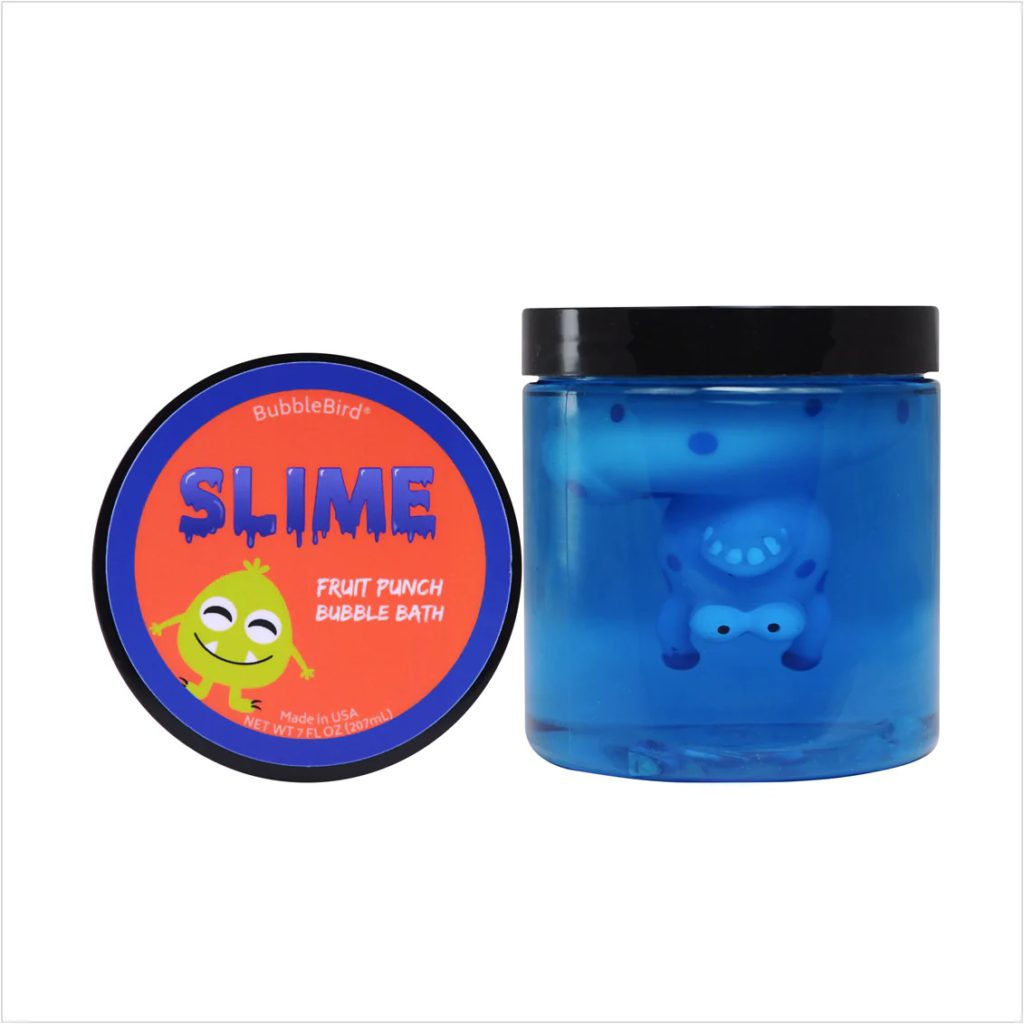 The final item on this list is one for the kids… Bubbling Bath Slime! Bubblebird's bubbling bath slime will give kids tons of bubbles in their choice of three fun fragrances. Fruit Punch, Sweet Cherry, and Watermelon fragrances are all available. The best part? Each jar contains a cute monster rubber ducky!
Bubblebird's products are vegan, cruelty-free, paraben-free, hypoallergenic, made in the USA, and will not stain.  
Gifts at Oswald's Pharmacy
Need more natural or organic gift ideas? Stop by the store when you have time and check out our great holiday and gift selections. As Naperville's premier gift shop, we're open 7 days a week, so you don't have to worry about making it in at a specific time.
Need to buy and ship a gift? We have you covered! We are an official USPS service provider. Buy a gift and ship it all in one trip!
If you have any questions about our gifts, toys, shipping, or anything else, send us an email or give us a call. We'd love to hear from you.