Happy Holidays! This holiday season marks my 50th year working at Oswald's! As each Christmas comes and goes, I look back over the years and realize how great it is to be part of our family business, now well into our 6th generation. Without a doubt, the holidays are my favorite time of the year here at the pharmacy.
I ran into Ron Keller, the director of the Naperville Municipal Band, a couple of weeks ago. We talked about how in the sixties and seventies, five or six members of the band would get together and walk around downtown playing Christmas carols. They would stop in a few stores to warm up and play a song or two for the customers. It got me to thinking about our store back then.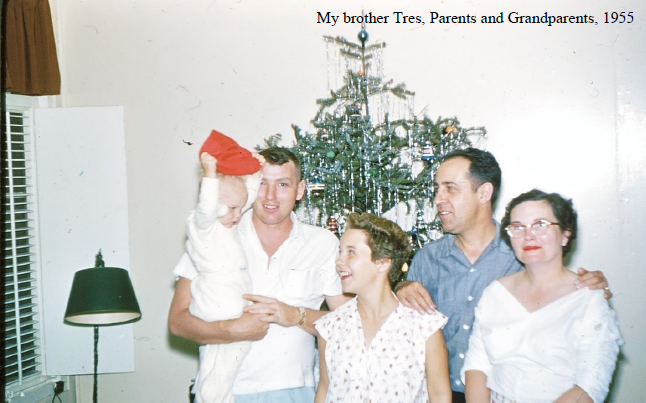 Christmas in Naperville During the Sixties and Seventies
I remember my grandfather was always running around the store, taking care of customers, rearranging the merchandise, and making sure my brother Tres and I were working "as hard as we possibly could" (for a whole $1.25 an hour!).
The shelves were loaded with Russell Stover candy, decorations, watches, wallets, and other gifts. The cosmetic counter was jammed with customers. And, of course, the photo counter was packed with 35mm film, insta-matic film, and assorted flashbulbs.
Learning the business from my father and grandfather, particularly during the holiday season, was such a wonderful experience. Both my Dad and Grandpa seemed to know everyone who came through the store. They both had a wonderful way of greeting customers when they came through the store to pick up a prescription, a string of Christmas lights or that perfect last-minute gift. It made quite an impression on me.
Christmas With the Seventh Generation
Fast forward a few decades and the town is a lot bigger, as is our store. My son Alex, the store's current manager, brings his kids in every Friday. When my grandchildren are in the store, it's hard to believe that they are the 7th generation of the family business!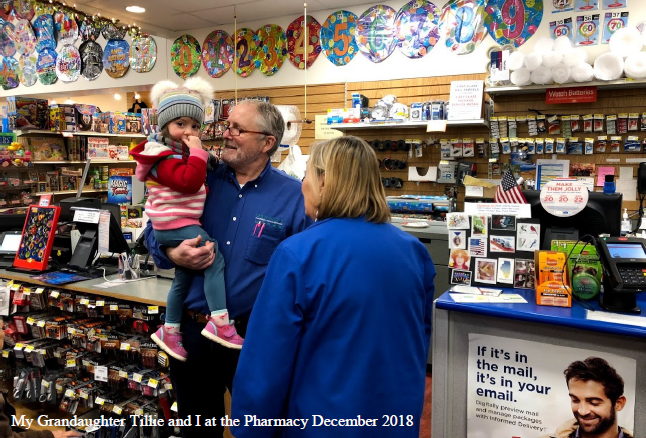 Oswald's being in Downtown Naperville is a great memory, but we are now in a more convenient location in Naperville Plaza. Two great grocery stores – Casey's Foods and Trader Joe's – bookend our store, so you can get your groceries and prescriptions in one trip. Despite our growth, we are still that small store from downtown Naperville at heart, taking care of our customers and neighbors as we have for over 140 years!
Years after my grandad retired, he would stop by the store, see an old friend and say – "You run into the nicest people at Oswald's". I sure agree! Great customers are what truly makes this store so special. I hope you all have a wonderful Christmas and a New Year full of health, happiness and good fortune! Cheers!