2019 is the year of games here at Oswald's! We have really expanded our selection of board and card games, adding games of every difficulty for all ages.
I asked some of our team members what their favorite games we currently carry are and put their answers into this blog.
Without further ado, The 2019 Ozzie's Team Member Game Picks!
Alecia's Pick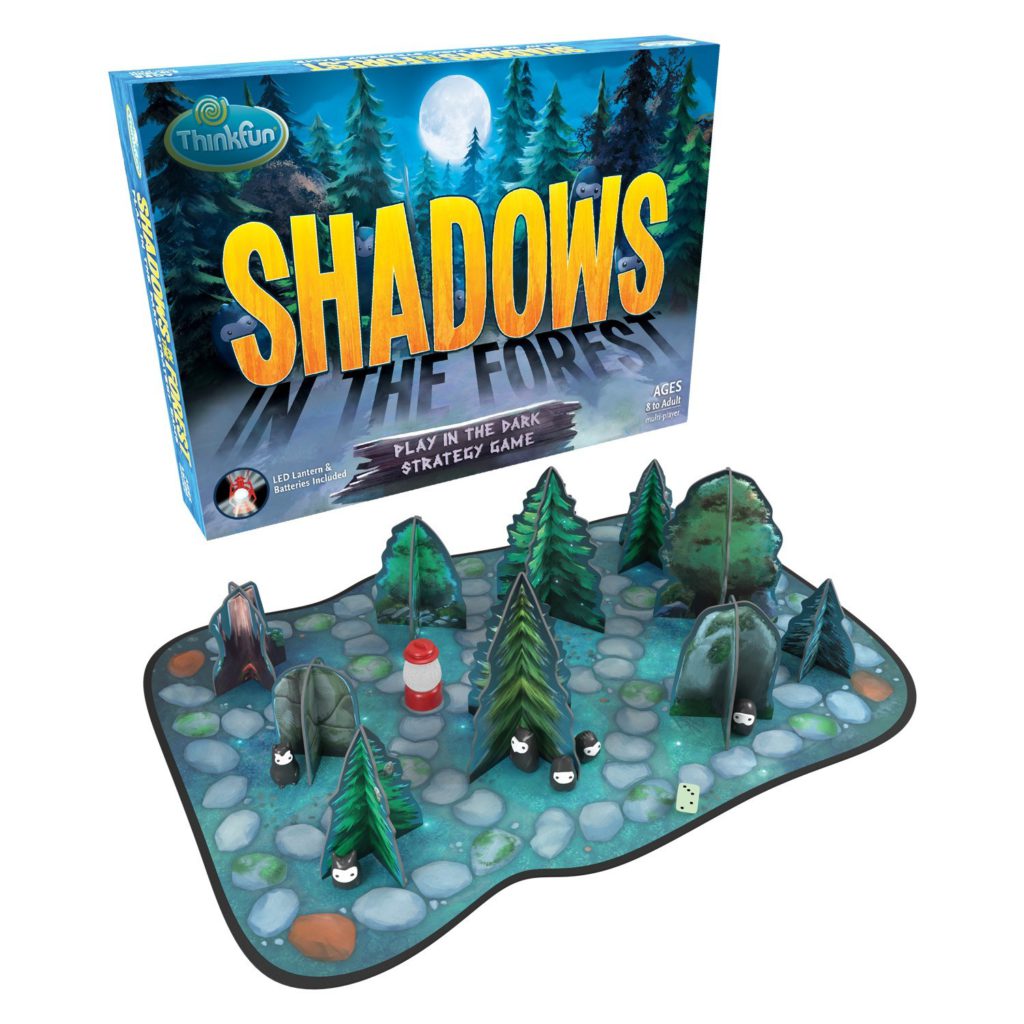 Game: Shadows in the Forest
Ages: 8+
Players: 2+
The Game: Finally, a board game you can play in the dark! Try to find mysterious shadowlings, game pieces that hide in the dark. Turn the lights off and use the LED lantern to find the shadows of other game pieces.
The game board includes trees and other obstacles, which add difficulty and replayability to the game. Perfect for a dark and stormy night at home!
Alex's Pick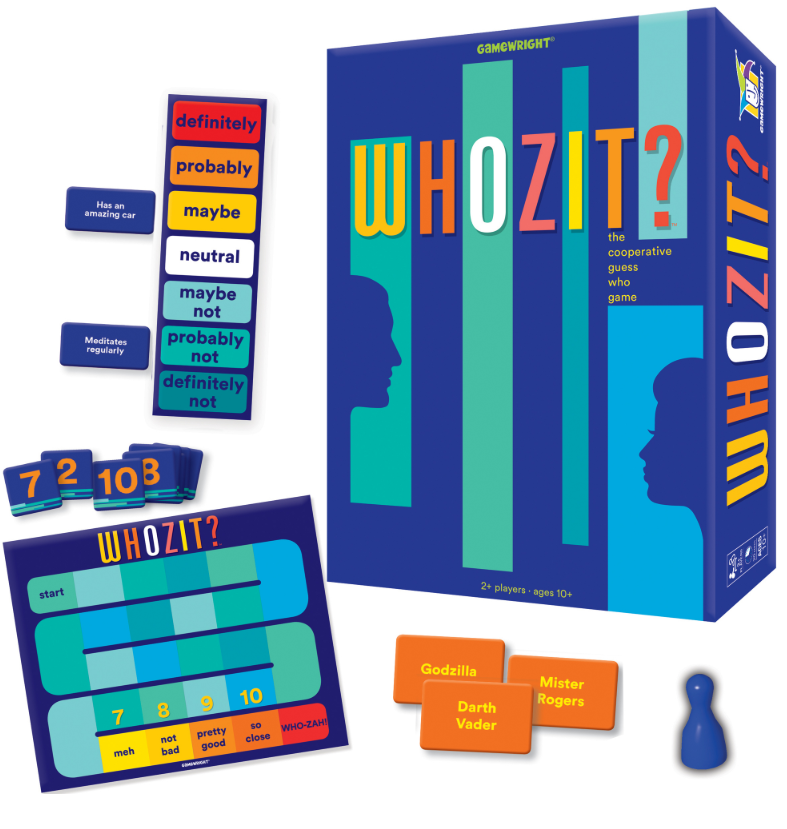 Game: Whozit?
Ages: 10+
Players: 3-8
The Game: A cooperative game of ranking, debating and guessing. Whozit? pits teams against one another in a character/phrase ranking battle. Who would be a better lawyer? Kermit the Frog or Harry Potter?
Shuffle up the phrase and character decks for a unique game every time.  Warning: debates over fictional characters can get heated!
Allison's Pick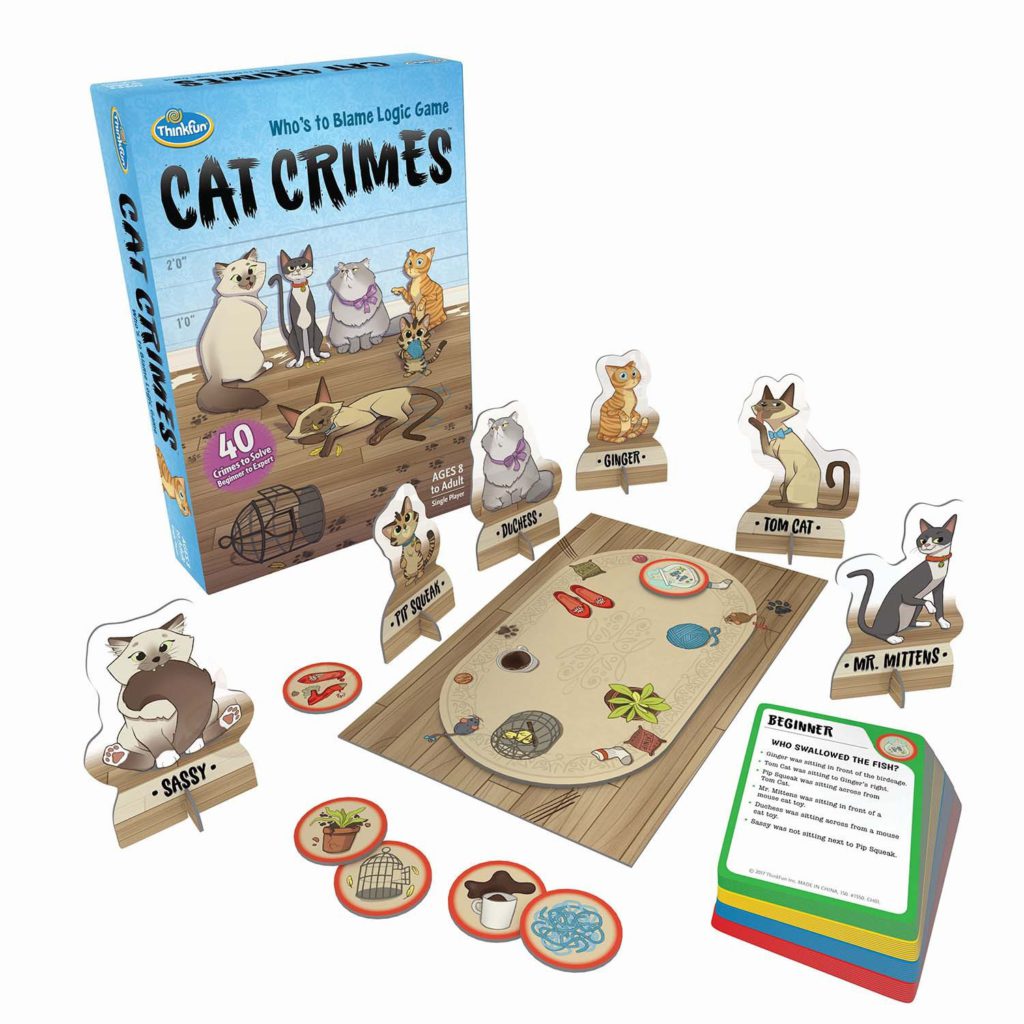 Game: Cat Crimes
Ages: 8+
Players: 1
The Game: Become a detective and solve the most important crimes of all… cat crimes. The game comes with 6 cat tokens, 6 crime tokens, and 40 challenge cards. Use your detective skills to figure out whodunnit or throw in the towel and look at the puzzle solutions.
This game has some hardware behind it. Mensa Mind Games Finalist 2019, Autism Live Top Toy Winner, and stamped with The Dice Tower dot com seal of approval.
Kathleen's Pick
Game: Flinch
Ages: 7+
Players: 1-8
The Game: A classic game given a sleek new makeover! The name of the game is to play all the cards from your flinch pile to the center of the table. Sound easy? It's not—Flinch cards start face down. You also have a hand, a reserve, and there's always the flinch.
If you forget to play a card from your flinch pile, your opponents will call your out by yelling "flinch!" The first player to yell "flinch!" gets to make you take a card from their pile and put it in your own.
Kathleen's Pick Dos (couldn't pick just 1!)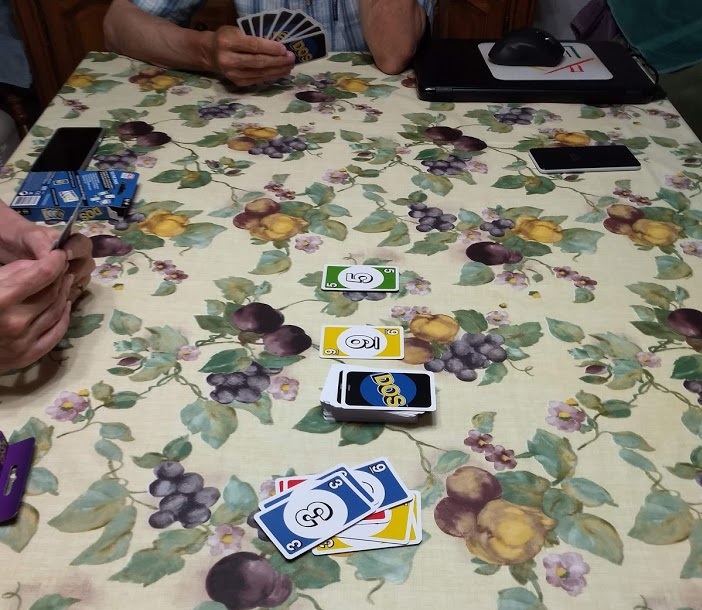 Game: Dos
Ages: 7+
Players: 2-4
The Game: Uno has a new big brother! Like Uno, Dos has you pitted against friends and family in a race to lose your cards. Don't forget to yell "Dos!" when you have two cards left in your hand or you won't be at dos for long.
Dos has the winning player count point values from cards at the end of each round. The first player to 200 points wins the game. ¡ Doscientos !
Wil's Pick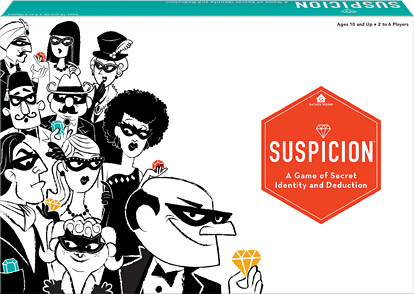 Game: Suspicion
Ages: 10+
Players: 2-6
The Game: You play as a jewel thief in a mansion filled with riches. The catch? All the other players are jewel thieves as well, but you don't know which characters they control. Points are awarded based on stolen gems and correctly guessed identities.
Having the smallest pile of gems doesn't mean you lose. Pay attention to moves other players make, correctly guess their characters and clean up when points are tallied.
Oswald's Team Pick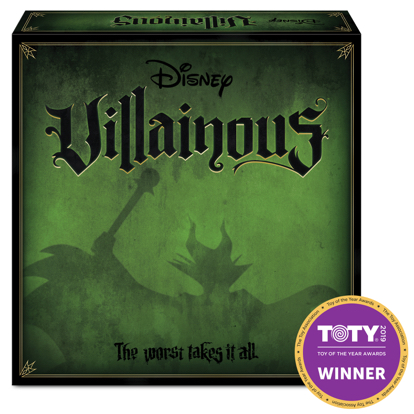 Game: Villainous
Ages: 10+
Players: 2-6
The Game: Choose your favorite Disney villain and flip their script! Your nefarious plans may be thwarted, but this time it won't be by a hero. The shared 'fate deck' contains cards that hinder your fellow bad guys.
Choose your player from these six iconic villains; Captain Hook, Jafar, Maleficent, Prince John, the Queen of Hearts, and Ursula. Will you change the way your favorite Disney tale ends? Play to find out!
Stop by Oswald's and Stock Up on Games
Our game section has been growing all year–mirrored by our great puzzle selection. If you need some new family entertainment for the fall, winter, or just a rainy day, stop by the store anytime. Many team members have played a bunch of the games we have and can help you find the perfect game for the family.