June is here and school is over. What are our kids to do when they are not on family vacations or at summer camp? If you're worried about idle children, don't be! Oswald's has plenty of toy and game options to keep your kids busy for the Summer.
Outdoor Summer Toys
If your kids enjoy outdoor activities, we have it.
Example 1: The Air Archer Air Powered Bow. Our staff may have tried this one out and tried to shoot the foam arrow to go the length of the store. Spoiler alert—it worked!
Example 2: Djubi Sling Balls. Sling Balls are soft foam balls that you "Hook, Launch and Catch." They are really fun, and the stretch band attached to the balls makes it easy to get really good distance when you launch it. Djubi has a nice selection of outdoor items including SlingBalls, the Parashot, and Dart Balls.
Example 3: Flash Fighters and Flash Racers. Flash Fighters and Racers are serious 'paper airplane' flyers that travel a huge distance due to a small motor inside. These planes really fly!
Example 4: Sidewalk Chalk Artist. This product is similar to the giant chalk pencil we had earlier this year, but way more "Bob Ross cool." The Sidewalk Chalk Artist kit has a large paintbrush with a foam end that you dip into liquid chalk and paint on the sidewalk.  Smaller versions are also available.
Classic Summer Toys
We didn't forget about good old-fashioned toys like sidewalk chalk, kites, squirt guns, jump ropes, water balloons, goggles, critter cases, bug nets, and bubbles.
Let's start with bubbles. We have so many types of bubbles. Bubble guns, bubble wands, bubble machines, bubble bath bubbles, bubbles in a bottle—you get the idea. Tons of bubbles. There is one notable new bubble product I want to mention. The Fubbles Unicorn is a musical bubble blowing machine. The kicker? It lights up too!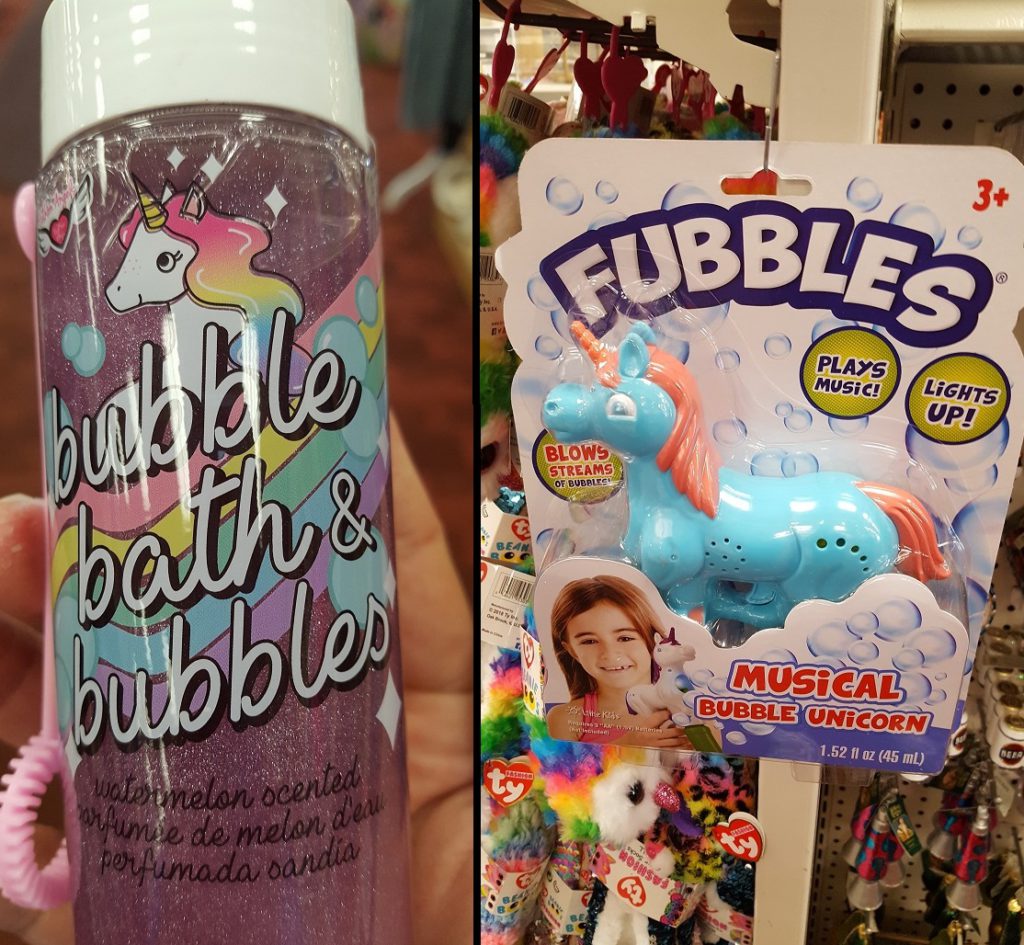 Cha-Cha
If your little ones enjoy something musical, Cha-Cha might be for you. What is Cha-Cha? Let me rephrase that: Who is Cha-Cha? Cha-Cha is a miniature walking, barking dog. Cha-Cha plays a song while he walks around barking.
We finally received our second Cha-Cha order. He made his first appearance at Oswald's just before Easter and sold out in a few days. Cha-Cha is back by popular demand. Available in white and pink, he is going fast, so if you want to see him in action, stop by the front counter to see him scoot along.
Cooking Out with the Kids
A fun toy to pick up for outdoor gatherings (and featured in our current sales flyer) would be our BBQ playset. Let your kids grill their own burgers right next to Dad! This BBQ playset looks like a mini red Weber grill and has lights that look like glowing coals. The grill even has sizzling BBQ sounds!
Another great new item featured in our current sales flyer is the Wicked Big Sport Balls. These things are huge inflatable balls—great for kids or adults! WBSB are available as kick balls, footballs, volleyballs, and soccer balls. The best part about buying a WBSB is that for every ball sold we will be donating a dollar to Little Friends.
Last but not least we just got in Smorstiix! Smorstiix is a ready-to-go s'more set, that comes with mallows, grahams, chocolate, and the sticks. Disclaimer: campfire not included.
Get Your Summer Started with New Toys
What can I say? At heart, I'm a big kid! I love trying out all the new toys we get in. Some I'll test with my nieces and nephews. Some, I'm not ashamed to say, are just for my personal testing.
If you need any recommendations, stop by the store and ask for me. I'd love to help you find the perfect gift for the kids in your life!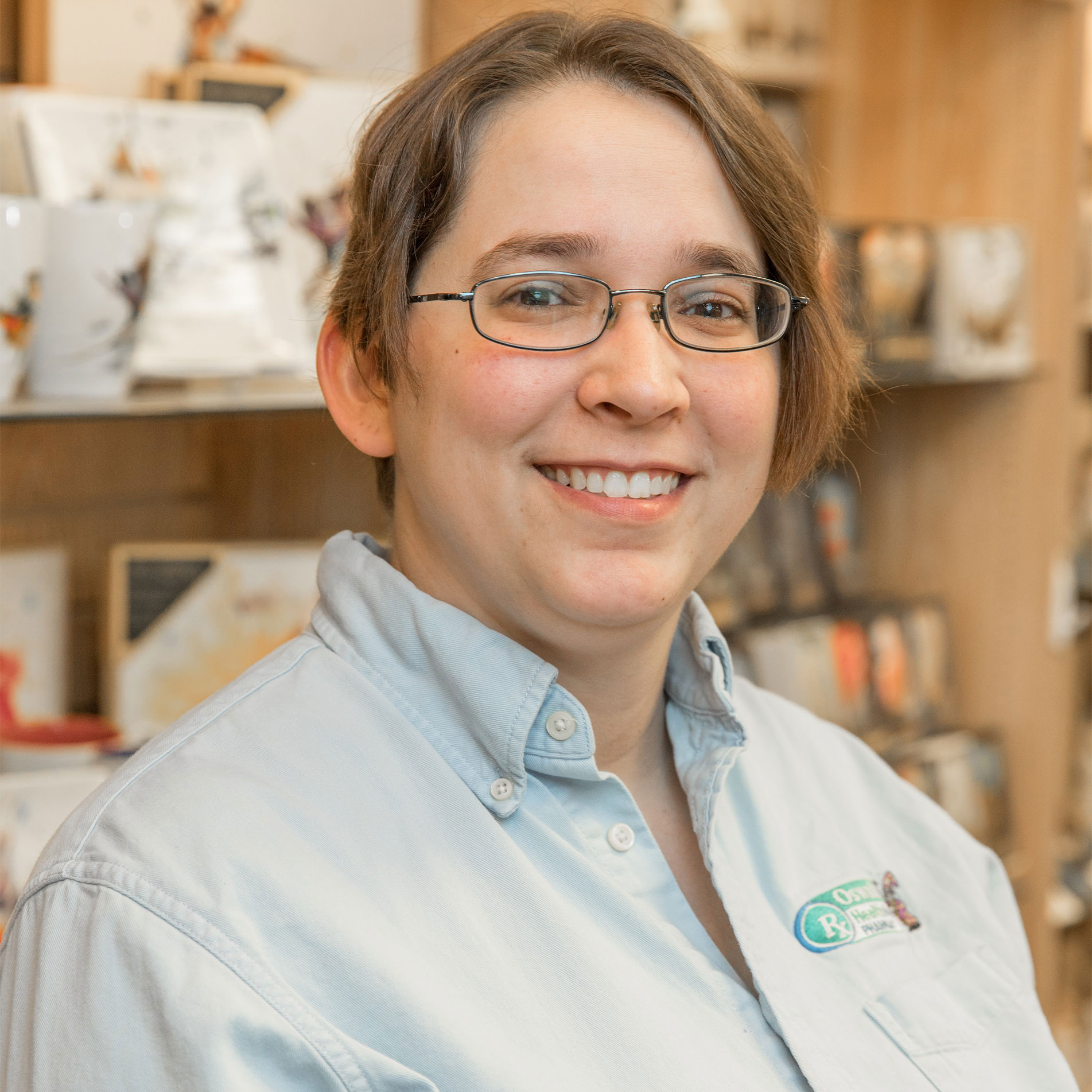 Alecia is Oswald's retail manager and lead gift & toy buyer. She has been working at the store since 1999.
Specializing in unique gift buying tailored to the Naperville community, Alecia maintains Oswald's as a destination for gift & toys.
Alecia graduated with a BA in Interior Design from Harrington College of Design in 2003.
A graduate of Naperville Central High School in 1999, Alecia has lived in the Naperville area for over 20 years. She is the coordinator for Oswald's events at Naperville Plaza. Alecia and her husband are parents to a beautiful dog named Moses.