That time of year is here again—the time when people start thinking about what they want to change for the new year. Two of the most common New Year's resolutions people make each year focus on the desire to save money and lose weight/get in shape. These resolutions sound great; who wouldn't want to achieve both?
A major problem with those resolutions, however, is that they are too broad, vague, or unrealistic. To achieve your New Year's resolutions, it is important that you make realistic goals for yourself. Keeping up with your resolutions shouldn't seem daunting or (maybe) impossible!
Making Realistic Resolutions
I admit that I have been guilty of making resolutions that hindsight shows were not realistic. I struggled with not seeing immediate results, followed by losing sight of what my goal was in the first place. For 2019 I'm making smaller, more achievable goals and resolutions. My overall goal is to get healthier, so I have made a bunch of small goals to help me get there.
I'm starting by making sure that I have some kind of vegetable every night with dinner. I've scheduled my yearly physical for January and have a plan to get to bed earlier and get more sleep each night. The lack of sunlight in the winter months can be taxing on my mental and physical health so I bought vitamin B and D supplements to help with decreased energy levels.  These goals have been tailored to help me meet my needs and what I can realistically accept myself to do. Even my reasonable goals may not be realistic for other people.
I am a 25-year-old pharmacist—you may be a 72-year-old skydiving instructor. Our goals should never be the same! Baseline goals, however, are a great place to start. Properly taking helpful medications should be a baseline goal on everyone's list.
Medication Resolutions Anyone can Make for 2019
Buy a pillbox to help you remember to take your medications and/or vitamins daily and on time. Different boxes have numbers of compartments per day; some have 1-2, while others have 2-4. Labeled pill boxes make it easier to take your medications throughout the day. Pillboxes can't do it all; make a realistic schedule of when you can remember to take your medication.
Set a medication alarm! Let your alarm clock help with your medications. Do you often forget to take your medication at bedtime? Talk to your pharmacist or doctor to see if it would be OK to take it at a different time that is easier for you to remember.
It's important to take your medications as prescribed to you by your doctor and not miss any doses. Request a refill on your medication a few days before you run out, so we can make sure we have it ready for you when you need it. If you have no refills left on your medication, a good rule of thumb is to request a refill about 3-5 days before you need it (5-7 if it's a weekend or holiday). This is because pharmacies have to reach out to doctors to authorize refills. This process can take a few days, as we have to wait for the doctor to get back to us.
Many pharmacies also offer automatic refills, meaning your medication will be filled automatically a few days before you're due – no need to call when you need a refill! You can also ask us about MedSync, which allows us to synchronize your medications, which lets you pick all your medications up on the same day each month.
Healthy Everyday Resolutions for 2019
If you are one of those people who only go to the doctor when they're sick (I'm guilty of this too!), make an appointment with your primary care provider for an annual physical. Preventative care is important and catching something now could save your life down the road.
Aim for around 7 hours of sleep every night. Studies have shown that not getting enough sleep can lead to many different health problems. This is a no-brainer! Sleep more and stay healthy? Sign me up! Practicing sleep-hygiene – limiting naps and avoiding caffeine and blue light from screens close to bedtime – is a good way to make sure you're getting quality sleep.
Exercise! Even small amounts can make a difference. "Good" exercise doesn't have to be rigorous activity that leaves you feeling mentally and physically drained after.

Every little thing helps. Make a weekly exercise plan. Walk (when it's reasonable) instead of using the elevator or escalator. Parking farther away at places like the grocery store can help with this (plus it's easier to leave the parking lot!). It is important to take baby steps and work your way towards getting better instead of pushing yourself in the beginning.

Keep up-to-date on your vaccinations and health screenings. A few important ones are listed below:

Get your annual flu shot if you haven't already – flu season is typically October through February.
Colonoscopy screenings start at age 50. People with no risk factors for colon cancer or no abnormalities in their last colonoscopy should get them every 10 years, while people with risk factors or abnormalities should have a colonoscopy every 5 years.
Mammogram screening can be done at as early as 40 years old. The CDC recommends that women ages 50-74 with an average risk of breast cancer get a mammogram every 2 years.

Make a list of your current medications along with instructions on how you take them. Always keep a copy of this medication list with you. Make sure to update the list when you start a new medication or stop an old one.
Oswald's is Here for You in 2019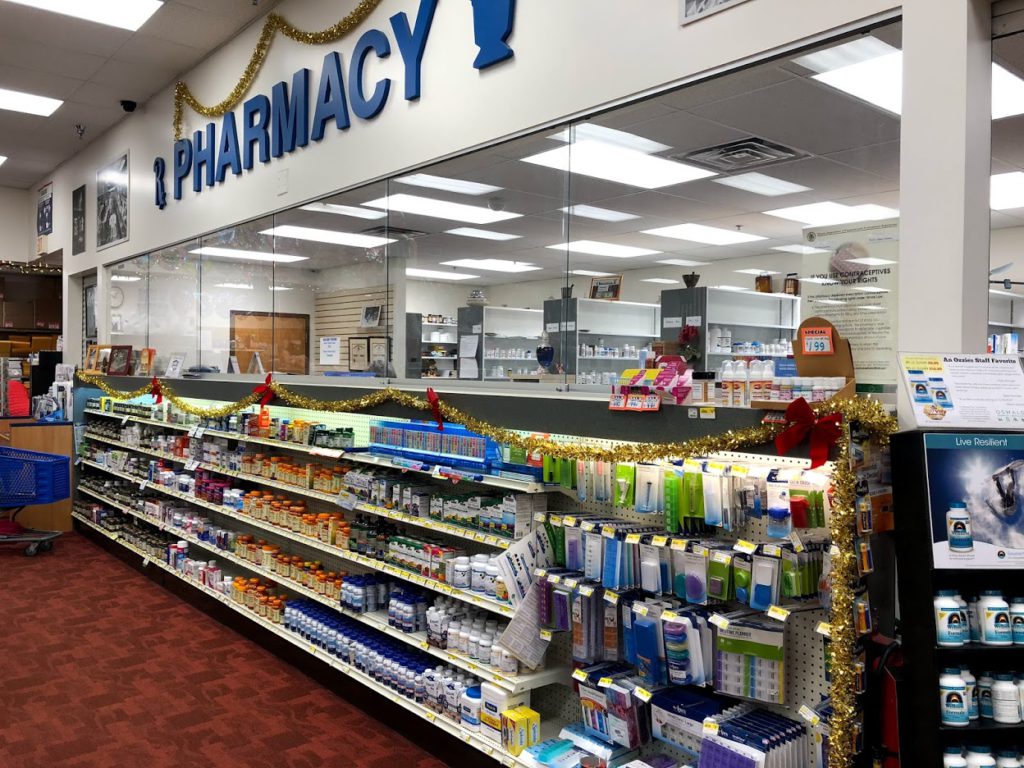 As always, send any questions about your medications my way. If you would like some help figuring out the best ways or times to take your medications, feel free to stop by the pharmacy and talk to one of our pharmacists!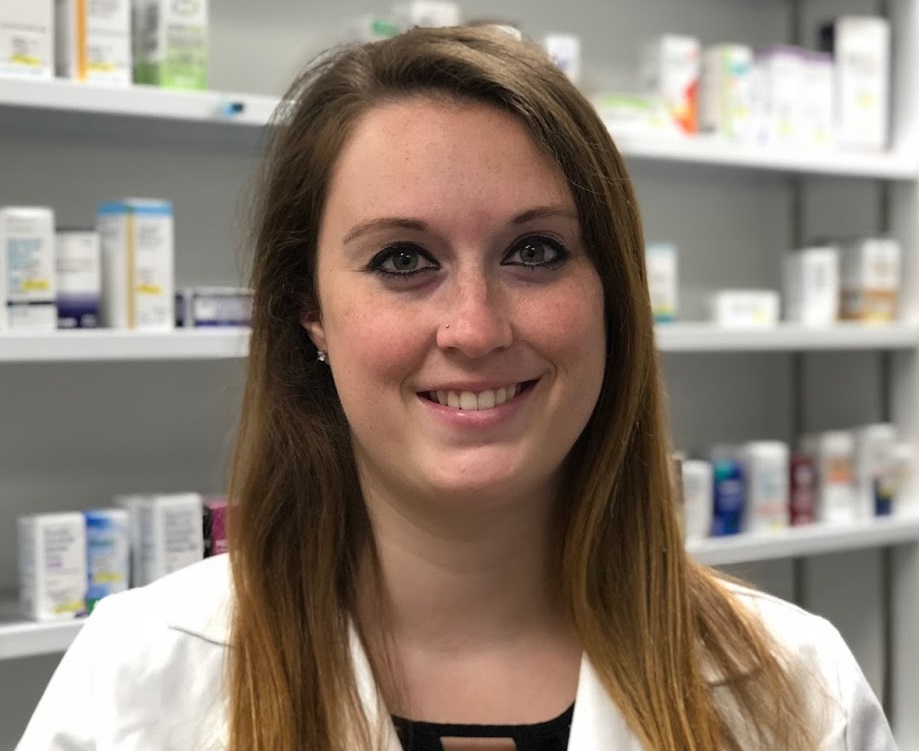 Hannah started working for Oswald's Pharmacy in 2018. Hannah is a pharmacist focusing on service and pharmacy innovation.