Do we have any loyal Ziploc bag or Saran Wrap fans out there? My family is loyal to Ziplocs and Saran Wrap but lately, I've been wondering about the impact that all of this plastic has on our environment. I try to be as kind to the Earth as possible but I have a lot of learning to go! I've realized that using disposable plastic means I've been contributing to a laundry list of environmental hazards. Plastic pollution negatively impacts the environment for humans and animals alike.
Plastic Impacts on the Environment
In terms of environmental impact, plastic buildup affects our atmosphere, land, and oceans. The breakdown of certain plastics releases methane, a greenhouse gas, which contributes to global warming. Plastics can also contaminate soil, leading to pollution in nearby water sources.
As of 2012, it is estimated that approximately 165 million tons of plastic pollute our waters. Keep in mind that a car is about a ton, so this means that our oceans have 165 million cars worth of plastic pollution!
The effects of plastic on animals primarily include entanglement with and ingestion of various plastics. Many animals in polluted areas end up suffocating, starving or drowning because of entanglement. Animals in pollution-heavy areas are often found with large amounts of plastic in their systems due to ingestion.
Plastic ingestion makes animals an active detriment to their ecosystem. Although these ailments largely impact sea life, they also impact birds and land animals. Animals may mistake plastic for food, which results in an increase in plastics in their stomach, as well as an increase in likelihood for developmental defects.
In terms of human exposure, plastics negatively impact us through exposure that can lead to carcinogenic effects and/or endocrine disruption. For now, much more research needs to be done regarding the effects of plastic on humans. However, with what we know about the effect on animals and our earth, it's time to start exploring alternative options to plastic.
Get Rid of One of the World's Biggest Pollutants
These detrimental effects are what make Stashers and Bee's Wrap wonderful alternatives to plastic wrap and plastic bags!
Stashers are 100% plastic free and made from pure platinum silicone. And trust me – you won't miss the plastic! Stasher markets itself as a healthy and smarter alternative to plastic. Not to mention they can be used for cooking, storing and freezing! These bags know no bounds.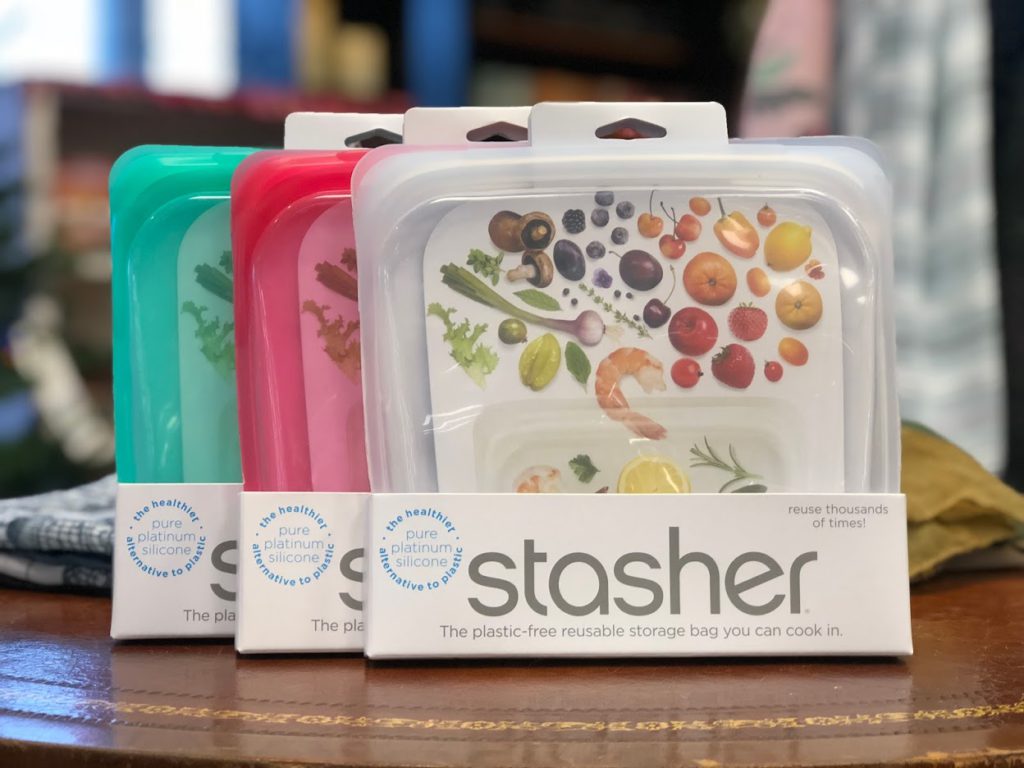 Think of all your everyday uses for plastic bags (snacks, travel storage, food storage, freezing, etc.). Now think of the possibilities if those bags could do more (cooking, baking, boiling, etc.) and you have an idea of what a Stasher does! We have Stasher in all three sizes – half-gallon, sandwich, and snack – in an array of colors! Non-toxic and endlessly reusable, these bags make the perfect addition to any and every kitchen!
Bee's Wrap is the natural alternative to plastic wrap. It was born from the creator's love of food, as well as her desire to reduce the amount of plastic storage used in the kitchen. Bee's Wrap is made with organic cotton, beeswax, organic jojoba oil, and tree resin. To use Bee's Wrap, the warmth of your hands softens the beeswax, allowing it to mold to whatever shape you need. Once it cools, it will maintain its shape.
Bee's Wrap is washable, reusable and—the best part—compostable! From small wraps for fruits and vegetables to large wraps for bread, Bee's Wrap offers a wide array of shapes and sizes for all your needs. We've got them all in the store, so stop by and check them out today!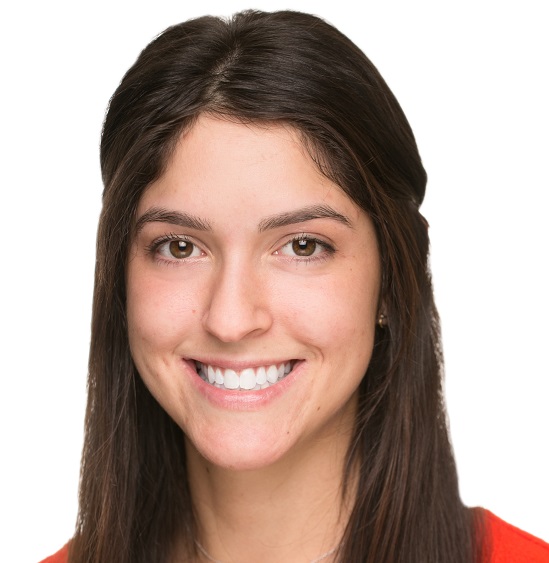 Allison has been working for Oswald's since 2007. A 6th generation member of the Wickel-Oswald-Kester-Anderson family, Allison focuses on natural & organic products, social media, and online promotions.
Allison graduated with a BA in Telecommunications from Indiana University Bloomington in 2013, minoring in Marketing.
After graduating from IU, Allison worked at SAP Fieldglass as a Business Analyst.
A graduate of Naperville North High School in 2009, Allison currently lives in Naperville and is attending classes at the University of Illinois at Chicago, studying Nutrition.