Happy New Year everyone! I hope 2018 was a good year for you and that 2019 will be even better. Here in the "Ozzie Family" we had a great 2018. We expanded our staff, item selection, and our community outreach.
We added a bunch of fun and exciting merchandise like Chala purses and handbags, Duke Cannon men's products, Parker safety razors, brushes, and shaving soaps. A big hit this year was Hello Mello loungewear, a super soft and comfortable clothing line. Another was Ty (remember Beanie Babies?) Flippables – a cute line of sequined stuffed animals.
We also expanded our natural and organic offerings including snack lines like 88 Acres, Halter candies and No Whey allergen-free candies. Stasher reusable storage bags and Bee's Wrap offer an alternative to using plastic bags and wrap to keep food fresh. Nordic Naturals supplements, Sun Leaf Naturals essential oils, and Moon Valley Organic skin care are great additions to our offerings.
Modern Business Practices in 2019
I have bemoaned the fact that promoting and advertising a business in the 21st century is so much different than what I grew up with in previous OzzieGrams. You can't just advertise in the Yellow Pages and Naperville Sun like you used to. To improve our online presence, we finished the latest iteration of our website that now allows customers to purchase items online. My son Wil is now in charge of website curation and online advertising.
A lot of you have also been commenting on our social media posts including Facebook, Instagram, and Twitter. All those fun posts are being created by my kids Allison and Alex. Thank goodness for children in this new electronic world we live in! If you haven't liked our Facebook page yet, you should take a look – it is really is fun!
New Oswald's Team Members
We also added some new key employees this past year. Our brand new pharmacist Hannah has been busy in the pharmacy, keeping us up to date on the latest trends. Additionally, we added a new operations manager, Sean. He is overseeing everything from personnel to systems management. Both Hannah and Sean are Naperville natives and graduates of Naperville North! We have some new faces in the medical equipment department too. If you haven't met them yet, stop in and say hello!
The Growing Anderson (Oswald) Family Tree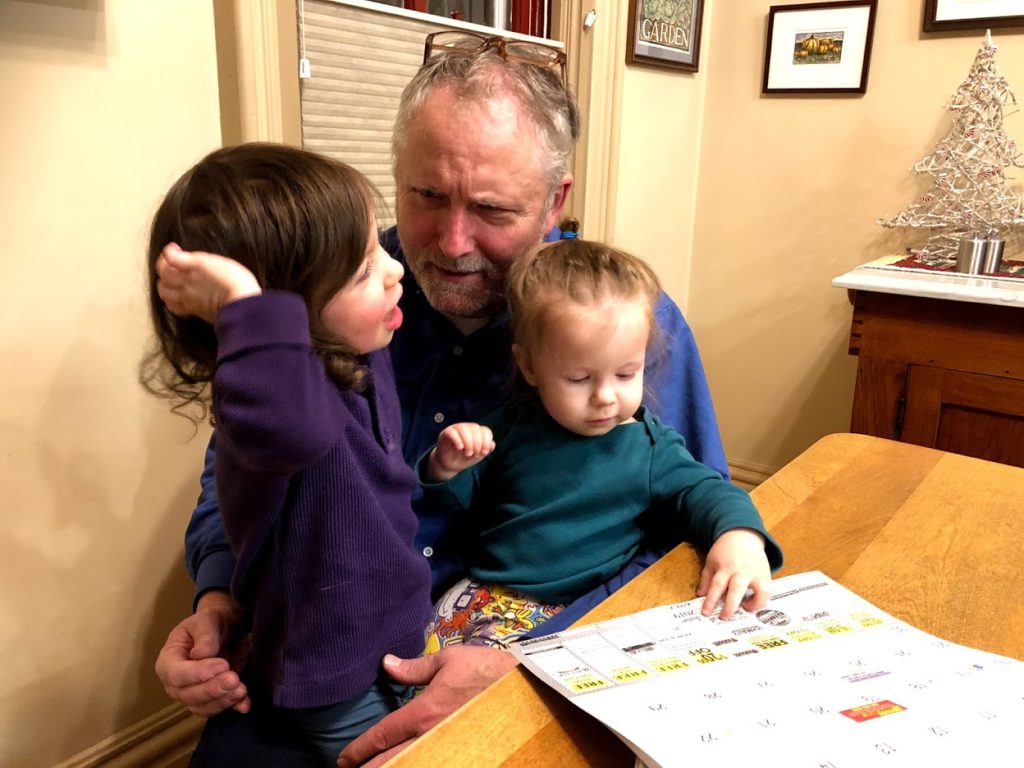 On a personal note, our second grandchild Arlo was born in February and has been keeping big sister Matilda on her toes!  In March my parents celebrated their 65th wedding anniversary with a family reunion. My Dad (4th generation Ozzie owner Bob Anderson) had a health scare in April but recovered and is doing well. All in all, 2018 was a good year personally and professionally. I hope it was good to you as well, and wish you all a great 2019!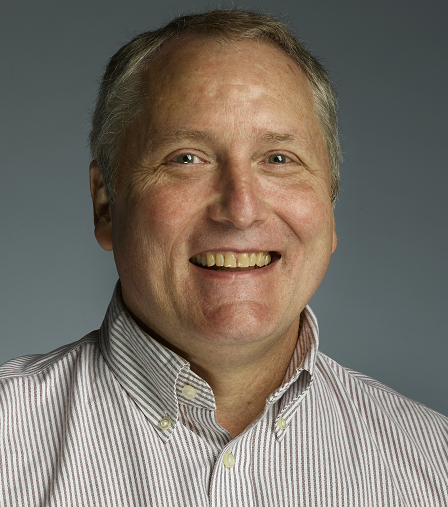 Bill is the current owner of Oswald's Pharmacy. A 5th generation member of the Wickel-Oswald-Kester-Anderson family, Bill became general manager in 1979 and bought the business from his father in 1991. In 2004 Bill orchestrated Oswald's move from Downtown Naperville to Naperville Plaza.
Bill graduated from Knox College in 1978 with a BA in Art, minoring in History.
A graduate of Naperville Central High School in 1974, Bill is a lifelong Naperville resident. Over the years Bill has served as a current member and past president of the Naperville Rotary Club, current member and past chairman of the Downtown Naperville Alliance, and as former Naperville Riverwalk commissioner.
Bill lives in Naperville with his wife, just a few blocks away from their grandchildren (the 7th Oswald's generation!).