The Holiday season brings families together to celebrate. What can you do if you have a family member with special needs visiting your home this holiday season? Rent! There is no need to purchase medical equipment when you can rent a specific item for a few days or weeks.
The Rental 'Essentials'
By rental 'essentials,' I mean the most frequently rented medical equipment items. We're talking wheelchairs, walkers, knee scooters and ramps.
Wheelchairs are a great product to rent for a family member with mobility issues. If you are planning on going to a play, religious service, shopping in the city or something similar, a wheelchair is an easy pick to rent.
Rolling walkers help with the same issues as wheelchairs, but for someone who is a bit more mobile. Rental rollators come with a seat, so the user can take a break if needed.
Knee scooters can help those recovering from surgery or injury get around quickly at school plays, sporting events and more. If you have a relative visiting who is using crutches, do them a favor and rent a knee scooter—it will make getting around so much faster.
Ramps are a special solution for welcoming family members in wheelchairs, power chairs or scooters to your home. Most homes have front steps and garage steps. A ramp allows those with mobility issues to come right in—no hassle for anyone.
Traveling with Medical Equipment
If you are thinking of renting a piece of medical equipment to take with you on a short vacation, there are a few things to remember:
Call the airline you'll be flying to learn about their policies on flying with equipment
Call the airports you'll be using to see if there are any special security issues
If you're staying at a hotel, make sure they have handicap accessibility. Be sure to book a room with handicap-friendly features
If you're traveling with a scooter or power chair, remember the charger! Medical equipment chargers can be extremely difficult to find on short notice
Make sure to call ahead to any restaurants so they have time to accommodate your needs
If you are using a car for traveling (especially rental cars), make sure the trunk has room for your medical equipment.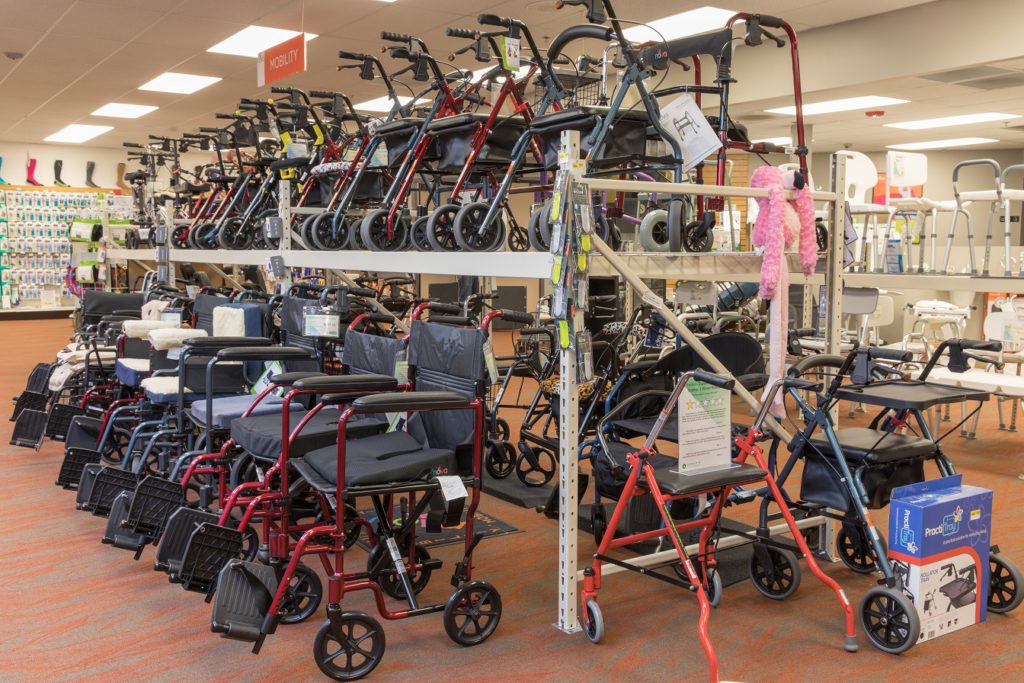 Holiday Medical Equipment Rental Time Frames
The last big issue you should think about before renting equipment this holiday season is time. No, not time in general; we all need more of that! Time as in how long you will need to rent medical equipment. Here's why:
If you are just now realizing a family member needs assistance, think about how often they visit. If it is often, you may want to look at purchasing some of the 'cheaper' items.
Daily vs. Weekly vs. Monthly rental rates can come into play. Planning around a visit can help you get the most bang for your buck.
Think about any events or places you will be going. If you only need a wheelchair for a few events, try to schedule them together. This will prevent renting something you won't be using for most of the rental period
And the most important Holiday Medical Equipment time issue:
Don't wait too long! As we get closer to Thanksgiving and then Christmas, more and more rentals go out every day. If you know you are going to need a rental, get it set up ASAP!
Holiday Rental Information
We're going to close this article with a few bits of information that apply to renting from us and holiday traffic in general.
The busiest part of December goes from the 10th to the 24th
We (and most businesses) are closed on Christmas Day
Mail (USPS) deadlines are December 14th for ground, 20th for First Class, 20th for Priority, and 22nd for Express. The 14th and 20th will be very busy days anywhere with a nearby post office
We take rental reservations up to 2 weeks in advance, so get your rental reservations in as early as possible
If you have any other questions about renting medical equipment for the holiday season, talk to one of our expert team members. You can also call us, contact us via email or check out our rental offerings online.
Happy Holidays!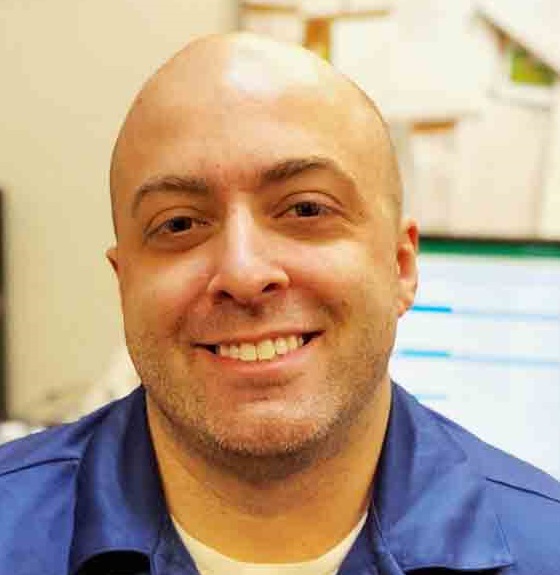 Wil has been working for Oswald's since 1994. A 6th generation member of the Wickel-Oswald-Kester-Anderson family, Wil focuses on web development, inventory, and sales.
With over 10 years of experience selling durable and home medical equipment, Wil is an expert on helping people find what they need to use after major surgery or an accident.
Wil graduated with a BA in English Literature from Knox College in 2008, minoring in History.
A graduate of Naperville North High School in 2004, Wil is a lifelong Naperville resident and is currently a columnist for Positively Naperville.