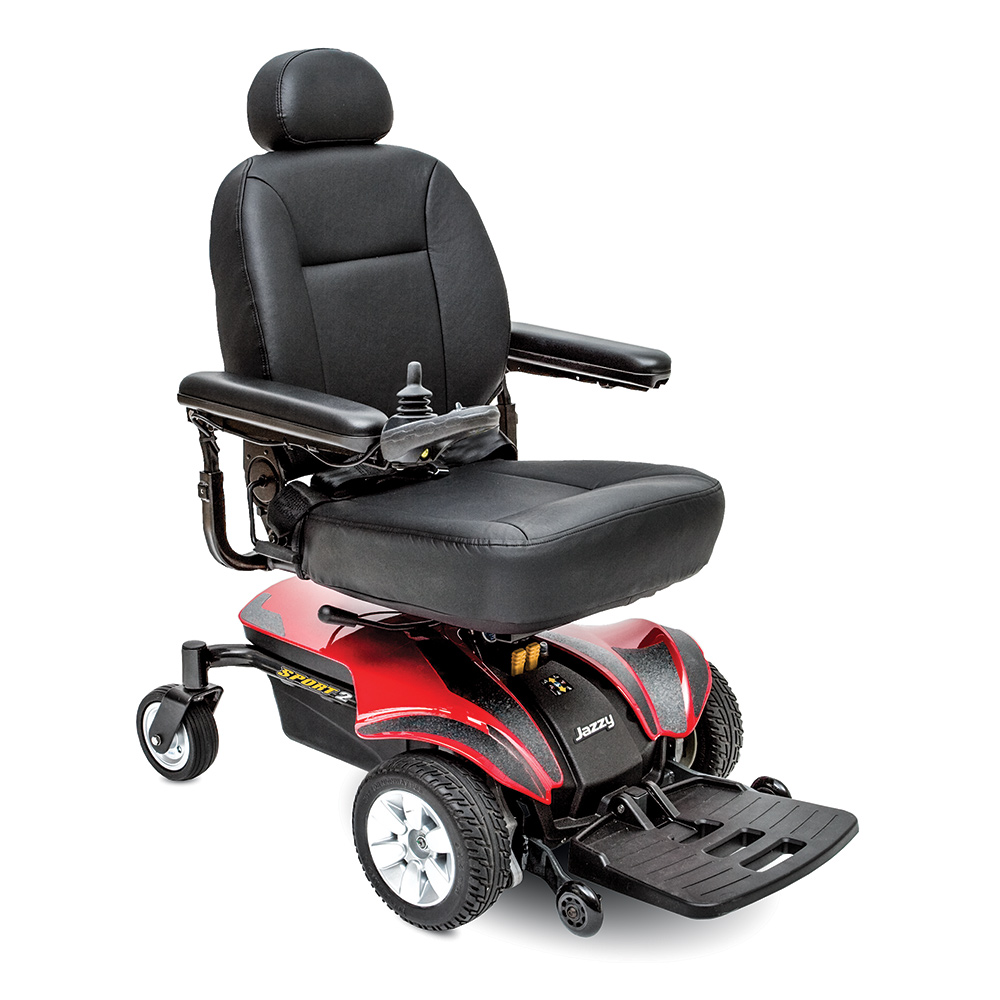 Pride Jazzy Sport 2
Starting at $1,699.00
Product Description
The Jazzy® Sport 2 offers extra stability combined with front-wheel drive and in-line motor technology for a compact, highly maneuverable package. Designed to deliver exceptional performance indoors and out.
In-line, front-wheel drive technology
40 amp, PG GC3 controller
Easy access to batteries from rear
Simple main frame design for easy serviceability
Comfort high-back seat with headrest
Jazzy® Armor® includes shroud and controller guards to protect from daily wear and tear
Weight Capacity 300 lbs.
Questions? Visit us or call us at (630) 355-6500
---