Community Partners
For a Limited Time, we have COVID-19 relief buttons for 99 cents each. 50 cents from every sale is donated to the Naperville Jaycees Food Giving Committee.
In-store only. Call us or stop by the store for details!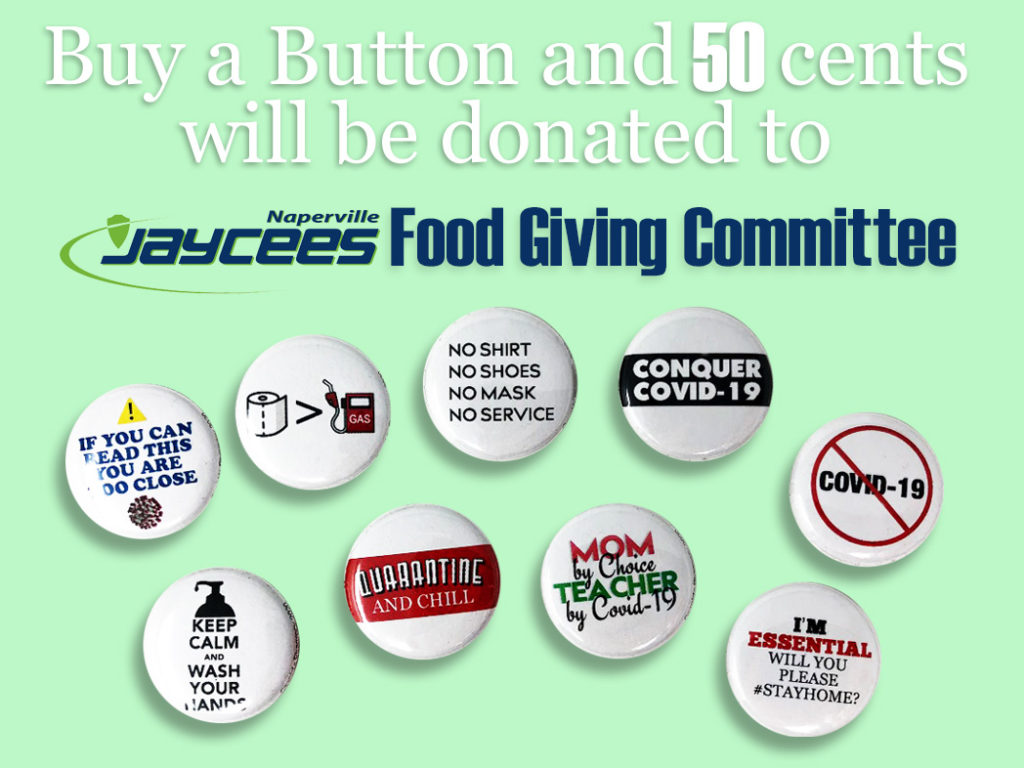 Every year Oswald's Pharmacy partners with local Non-Profits making a difference in our community. Read on to learn about our 2019 community partner and previous partners from years past.
Oswald's Pharmacy 2020 Community Partner
Oswald's Pharmacy is partnering with the Naperville Jaycees for our 2020 community partnership!
"The Naperville Jaycees are dedicated to helping the community. From Holiday Food Baskets to our annual Easter Egg Hunt, the Naperville Jaycees help the community by volunteering time, fundraising, helping others and recognizing outstanding effort of others within the community…and we have fun doing it."
"The Naperville Jaycees are best known for their annual Last Fling. A family-friendly community festival which takes place over Labor Day Weekend near Downtown Naperville and, for many, is a fun way to say farewell to summer! The Last Fling offers a wide variety of attractions for all ages to enjoy including: musicians on multiple stages, Family Fun Land area, a carnival, unique special events, a business expo and a running event."
Oswald's Pharmacy 2019 Community Partner
Fulfilling Lives–Regardless of Challenge. Every one of our clients has a right to a fulfilling life of dignity, independence and respect. So do their families. That right is universal, regardless of challenge. At Little Friends, we empower clients with autism and other developmental disabilities to thrive in our community. Our groundbreaking programs and nationally-renowned staff provide lifelong opportunities for growth, so our clients can work, learn, play and experience the joy of life's everyday moments.
Founded in 1965, Little Friends has grown to a multi-faceted human services agency operating three schools, vocational training programs, community-based residential opportunities, and the Little Friends Center for Autism, a valued resource for diagnosis, comprehensive evaluations, therapies, and trainings for parents and professionals.
Little Friends serves more than 800 people each year throughout nine counties and 45 school districts across northern Illinois and Indiana.
2020 UPDATE!
Thank you to all of our wonderful customers who contributed to our 2019 Community Partner fundraiser for Little Friends! We raised $1,230 from the donation boxes at the registers, $233 from customers purchasing select items, and $537 from the Oswald's team to round it out to a nice $2,000!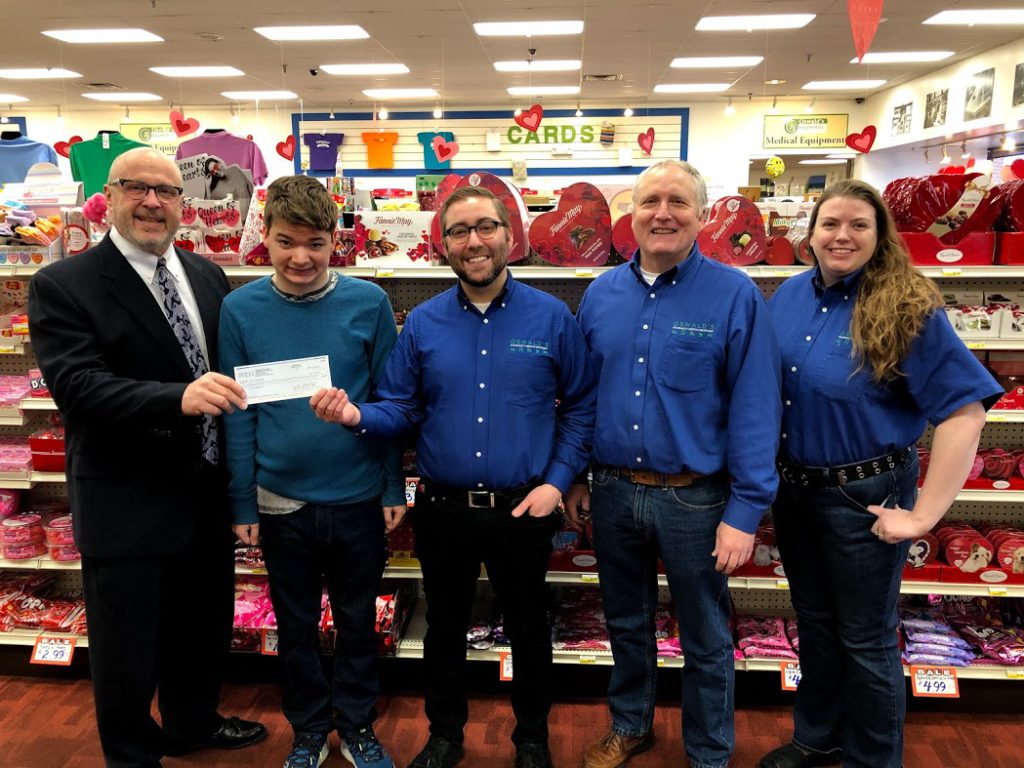 Oswald's Pharmacy's 2018 Partner
Loaves & Fishes Community Services is a registered 501(c)(3) organization that has served our community since 1984. Our vision is to end hunger and transform lives in our community. Our mission is to provide food and leadership in the community by uniting and mobilizing resources to empower people to be self-sufficient.
2019 UPDATE!
Pictures of the total donation proceeds put to work:
$1,998.30 was raised from generous donations from our customers! That donation purchased 1,396 personal care items for Loaves & Fishes. That comes out to 384 tubes of Crest Toothpaste, 340 Ivory body washes, 336 Secret deodorant sticks, & 336 Old Spice deodorant sticks for families in need! Thank you to Procter & Gamble for the bulk discount and our drug wholesaler McKesson for the help putting together such a larger order.
If you would like to become an Oswald's Pharmacy community partner or learn more, please email us!