Making sure your baby or toddler stays engaged and curious about the world around them is an important part of their development. One of the best ways to encourage this is by finding sensory toys made for this!
Melissa & Doug has a reputation for making sustainable & high-quality toys for children of all ages. They also have an amazing selection of sensory toys designed specifically for babies and toddlers. Let's take a look at some of the best!
Baby Toys
The first 4 toys on our list are perfect for babies (infants to 1-year-old). These toys all encourage sensory exploration to help development.
Flip Fish Baby Toy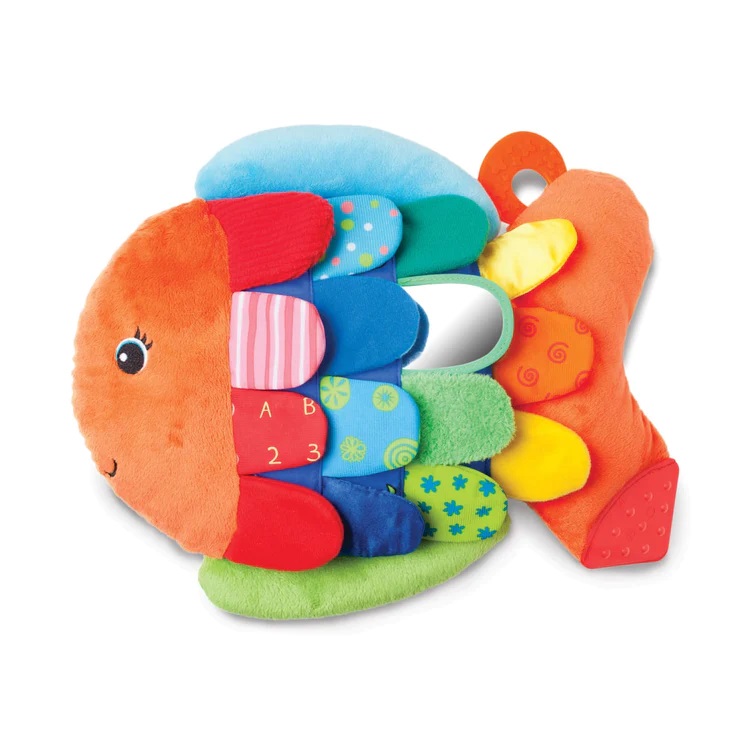 The Flip Fish Baby Toy is a great way to encourage exploration and curiosity. This plush fish is covered in scales that flip to reveal pictures and other treasures your child will love to find.
A squeaky tail and mirror round out this amazing little toy, putting an emphasis on finger strength/grip and self-awareness, respectively.
PB&J Take-Along Toy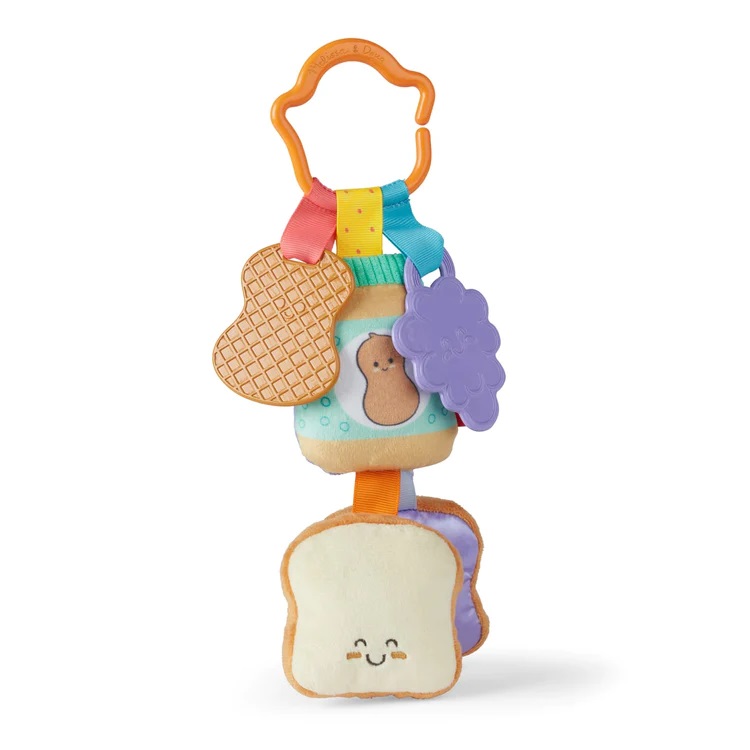 Melissa & Doug's PB&J Take-Along Toy really lives up to its name–it can be clipped onto just about anything! Cribs, car seats, strollers… you name it and the PB&J Take-Along Toy can probably be clipped to it.
The toy features soft shapes and smooth surfaces, allowing babies to develop their senses. This PB&J-themed toy was designed for infants to 1 year, meaning it's also a phenomenal new baby gift!
Soft Taco Fill & Spill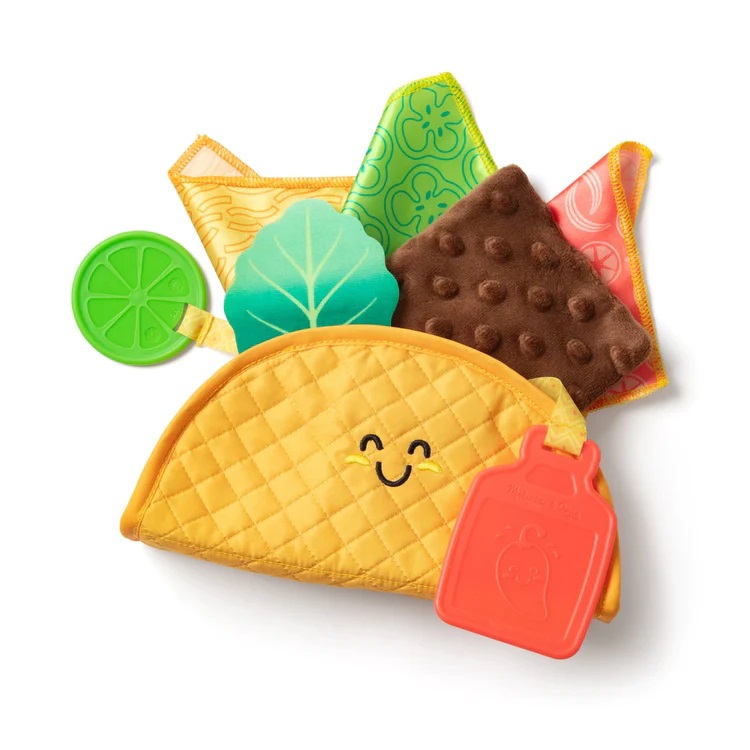 The Soft Taco Fill & Spill was designed for babies 6 months to 1 year old. The taco-shaped pouch contains a plethora of goodies when a baby 'spills' the contents out. Multiple textures, shapes, and materials are used, allowing babies to discover patterns and develop their senses.
Composed of 3 material pieces, 3 textured material pieces, and 2 attached pieces, the Soft Taco Fill & Spill will delight your baby!
Market Basket Fill & Spill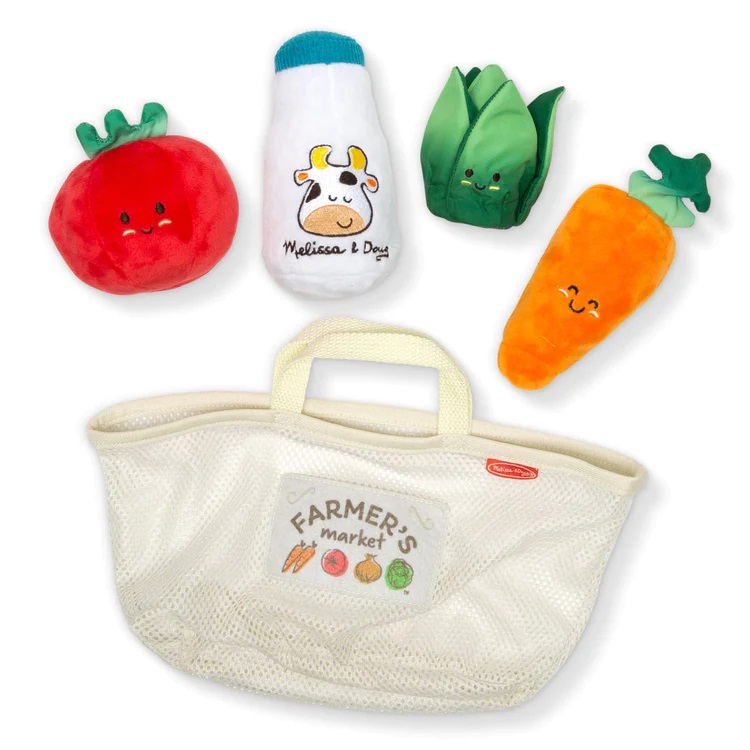 Melissa & Doug's Pineapple Soft Stacker is a great way to make plush toys fun for babies. This 5-piece set includes:
Mesh grocery bag

Plush milk bottle (with chime)

Crinkling head of lettuce

Soft tomato that rattles

Squeaking carrot
These high-quality items encourage curiosity and pattern recognition development. Each piece in the set has a different texture and makes different noises. A great gift for babies!
Young Toddler Toys
The following 2 toys are great for younger toddlers who need something educational to keep them occupied.
Pineapple Soft Stacker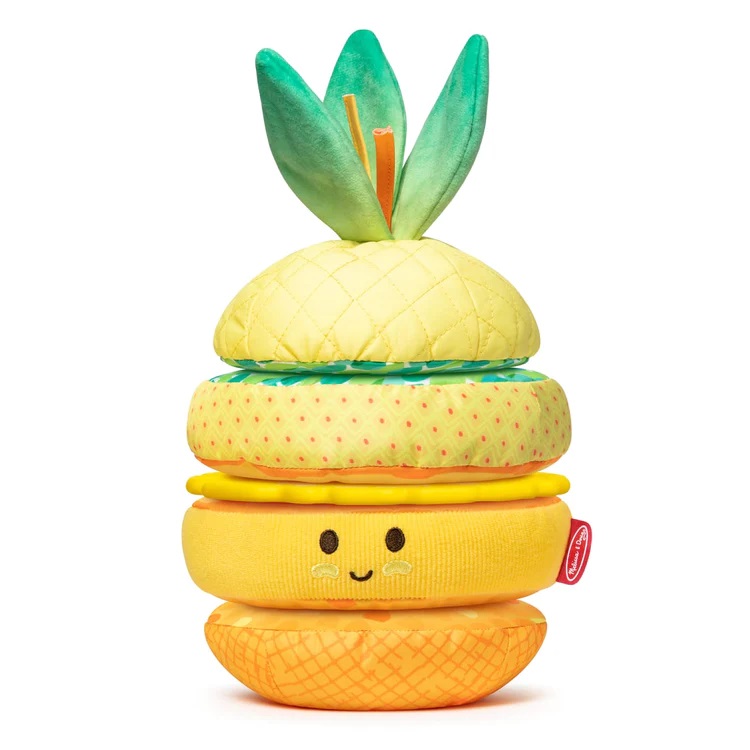 An amazing baby-to-toddler transition toy, the Pineapple Soft Stacker can be purchased for a baby but will last well into the toddler period. Each stackable piece of this 'puzzle' features a different shape and texture.
The difference between the Pineapple Soft Stacker and the first four items on our list is that it can be put together in the shape of a pineapple! This leads to some 'a-ha' moments for toddlers who figure out how to build the perfect pineapple.
Take-Along Shape Sorter Baby and Toddler Toy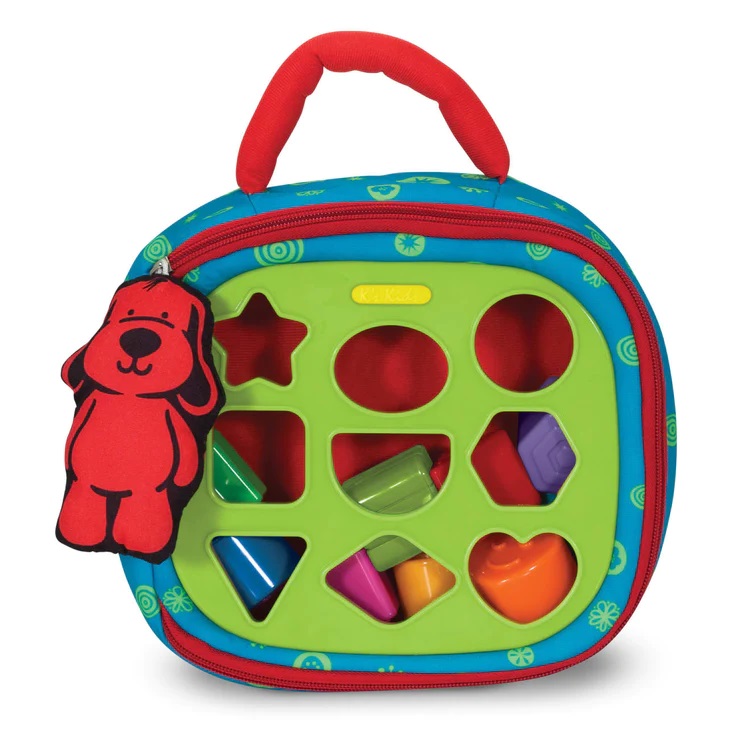 Melissa & Doug's Take-Along Shape Sorter is a great way to encourage toddler sensory development on the go. This set includes 9 differently shaped blocks that fit into corresponding holes. The whole set is designed to be a carrying case as well.
The blocks encourage pattern recognition and memorization. They can also be used to build small things when your child gets bored of just putting the star in the star-shaped hole!
Toys at Oswald's Pharmacy
Need more gift or toy ideas? Stop by the store when you have time and check out our great toy and gift selections. We're open 7 days a week, so you don't have to worry about making it in at a specific time.
Need to buy and ship some of these great toys? We have you covered! We are an official USPS service provider. Stop by our toy shop, take your purchase to the in-store post office, and ship it all in one trip!
If you have any questions about our gifts, toys, shipping, or anything else, send us an email or give us a call. We'd love to hear from you.