Crutches can be the most affordable option for both major and minor lower leg injuries. Knee scooters may be faster, but they are more expensive. Wheelchairs may be more comfortable, but they are slower. If you are in decent physical shape, why wouldn't you get a nice pair of crutches for your recovery?
Questions to Ask Yourself Before You Get Crutches
Do you have to go up and down stairs frequently? If you do, crutches are a great option. With a bit of practice, crutches allow you to go up and down stairs at a decent pace.
How often do you drive? If you can still drive, traveling with crutches is much easier than having to load and unload a wheelchair or knee scooter at every stop.
Do you need to walk a lot during your average day? Walking a lot can be difficult if you're on crutches. If you have doubts about being on crutches all day, be sure to bring a backup wheelchair or transport chair.
Did your doctor say using crutches was OK? As handy as crutches can be, you never want to go against your doctor's orders. If your doctor says 'no crutches,' they probably have a good reason for it.
What Type of Crutches You Should Look At
Standard Crutches. These are what everyone thinks of when they hear the word 'crutches.' Lightweight aluminum with padded armrests and handgrips—that's it. Most standard crutches manufactured today are adjustable. Make sure you get a pair that adjusts to your height!
Arm or Forearm Crutches. Forearm crutches are a very versatile style of walking aid. Forearm crutches aren't recommended for upper leg injuries; however, they are great for post-op rehabilitation. Many post-op rehabilitation periods can be aided by forearm crutches—not just leg injuries. They help with balance by giving the user extra stability. Forearm crutches are a longer-term solution than standard crutches.
Ergonomic Crutches. Most athletes sidelined with leg injuries can be seen on TV using a pair of ergonomic crutches. These 'super' crutches have spring loaded feet, giving the user better speed. The underarm pads are shaped to better cradle the armpit, preventing chaffing. Ergonomic crutches accommodate a larger range of heights—many can handle users up to 7 ft.! This crutch style is a great solution for athletes or anyone who is very active.
Try Before You Buy
As usual, I'm going to tell you to try before you buy. Crutches may seem simple, but, just like any other piece of home medical equipment, should be purchased based on user preference. You might look at a pair of ergonomic crutches and think you've found a solution. Just looking doesn't tell the whole story—the springs in the feet of those crutches is the real deal! Ergonomic crutches can be tough to use for anyone who is not in decent physical condition.
There are many accessories available for crutches. Whenever I have sold crutches to patients in the past, I always tell them about underarm cushions. 4/5 times a customer would pass on buying the underarm cushions they would come back later. If you're a very active person, you're going to need some sort of cushioning!
Talk to Our Trained Medical Equipment Showroom Team Members
We have every style of crutch mentioned in this article on our showroom floor in multiple sizes. Our medical equipment team members can size crutches up for you and see how all the styles feel. We have many types of knee scooters, wheelchairs, power scooters and more if you decide crutches aren't for you.
We don't rent crutches, as new pairs retail for $15-$20, but be sure to check out our other rentals. You never know when you may need a scooter or lift chair. We're open 7 days a week, so don't hesitate to give us a call, shoot us an email or just stop by the store if you have any questions!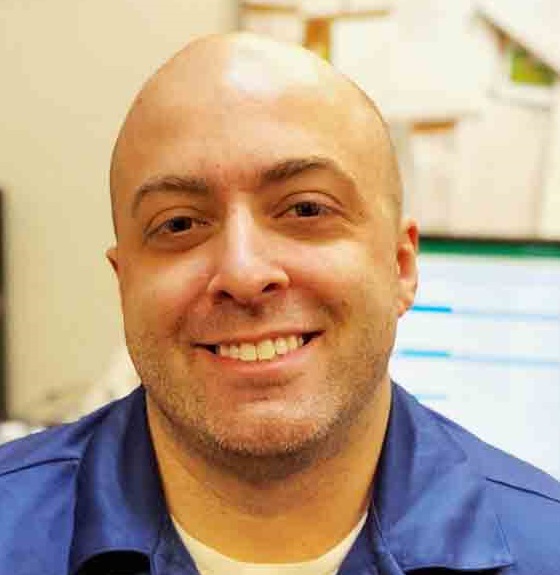 Wil has been working for Oswald's since 1994. A 6th generation member of the Wickel-Oswald-Kester-Anderson family, Wil focuses on web development, inventory, and sales.
With over 10 years of experience selling durable and home medical equipment, Wil is an expert on helping people find what they need to use after major surgery or an accident.
Wil graduated with a BA in English Literature from Knox College in 2008, minoring in History.
A graduate of Naperville North High School in 2004, Wil is a lifelong Naperville resident and is currently a columnist for Positively Naperville.