One-stop shopping has become a staple of American life. Big box stores like Walmart, Walgreens and CVS offer huge inventories so you only need to make one stop. No matter how big the box stores get, however, they can't have everything. A great example is big box stores having small inventories of post-op or post-surgery supplies.
Post-op and post-surgery products can often be 'I need it yesterday'-type items. Even Amazon one-click shopping can take 24-48 hours to deliver supplies. So where can you find a one-stop shopping experience for medical equipment and supplies?
Look for a local medical equipment store!
Medical Equipment Showrooms
Before you run out to your local medical equipment store, make sure to call them to see if they have what you need. There are some special post-op scenarios where it may be impossible to find an item on-site—be sure what you need isn't this type of item!
Many types of post-op and post-surgery equipment come in different brands, sizes, and styles. If you can find a local Medical Equipment Showroom, you have a great opportunity to find what you need and what you want.  If you need a cast cover for taking showers you can pick out a cast cover you like if you see and test them in person.
Being able to test out aids to daily living in person can make your recovery period much easier. Bathroom safety equipment is a great example to talk about.
Bathroom Safety Equipment
You would be surprised how many people totally forget about bathroom safety during recovery from surgeries. Bathrooms are the 'slipperiest' place in most homes—and you DON'T want to slip during recovery. I've lost count of the number of people who have said 'oh, I didn't even think about that,' when I show them a standard bathroom safety aid (no-slip mat, toilet rails, bathtub grab bars).
Raised toilet seats are the most common 'didn't think about it' item I deal with. What most people think is just for elderly people is an indispensable item for foot, ankle, knee, hip surgeries. If you are recovering from major lower body surgery, a raised toilet seat (especially one with rails) will make your life easier. No exceptions here!
Going shopping at a physical store allows you to see all the items you may not see online. Sure, 'customers also bought' is a great feature if you're shopping on Amazon, but the list is finite. Amazon search is also based on an algorithm—I can assure you, medical equipment supply team members are real people. At least all of the team members I've met!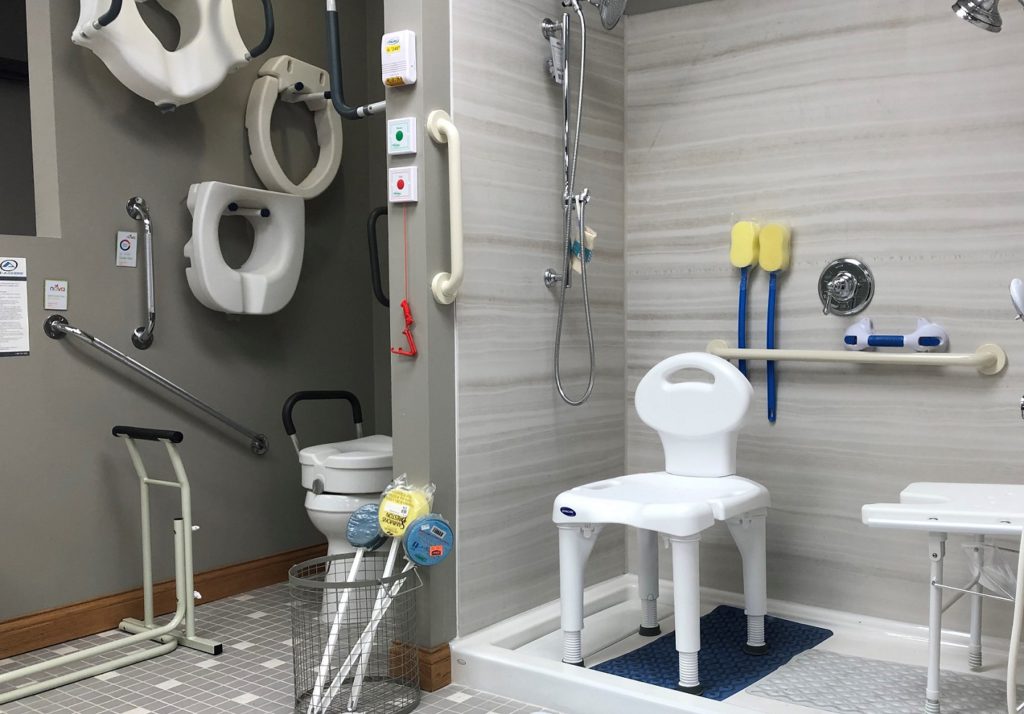 Major Wound Care
Taking care of post-op or post-surgery wounds can be difficult. Hospitals will usually send you home from procedures with a small supply of bandages an ointment. But what happens when you run out? Where can you get more of a specific wound care product?
You can always call the hospital. There are two outcomes from this. Outcome A is the bad one—and it happens more than you would think—where the hospital doesn't know the exact bandage they sent you home with. This doesn't mean that hospitals don't have a record of it, it just means that it could take a relatively long time to get what you need.
Outcome B is the hospital has the item 'in-stock,' but what is the price? Hospitals are not retail outlets, meaning the price of the item you need could be prohibitive. After a procedure is 'over' many insurances are done paying for any related costs.
With only one of these options being 'kind of good,' you should look for a nearby medical supply or equipment store to quickly get you what you need. Remember (again) to call first! Wound care is an extremely large category of items.
One last tip on wound care: ALWAYS save packaging from bandages and other supplies the hospital sends home with you. This packaging and the details on it could save you hours of time!
Don't Forget to Consult with a Medical Equipment Professional
If you have more specific questions than this article mentions, call a local medical supply store. Retail team members in the medical supply and equipment industry can be a huge asset to your search. Doctors, nurses and hospital employees know the item you need, home medical supply team members can tell you the variations of that 'what.'
Every member of our team here at Oswald's goes through multiple training courses, to have a large medical supply knowledge base. If our first employee can't help you, you can be sure they will transfer you to someone who can. We have expert team members who are certified by certain manufacturers.
If you have questions you would like one of our team members to answer, shoot us an email or give us a phone call. We're here to help you find what you need, 7 days a week!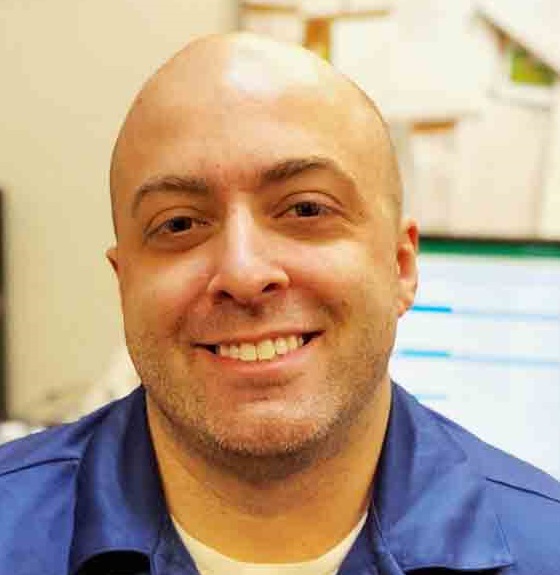 Wil has been working for Oswald's since 1994. A 6th generation member of the Wickel-Oswald-Kester-Anderson family, Wil focuses on web development, inventory, and sales.
With over 10 years of experience selling durable and home medical equipment, Wil is an expert on helping people find what they need to use after major surgery or an accident.
Wil graduated with a BA in English Literature from Knox College in 2008, minoring in History.
A graduate of Naperville North High School in 2004, Wil is a lifelong Naperville resident and is currently a columnist for Positively Naperville.