The need to rent a wheelchair can arise at almost any time. Injuries, accidents, surgeries, and visiting relatives are all common situations that may require a wheelchair for a short period. Where can you get a wheelchair for a day or two?
You can always ask around—friends or family may have an old wheelchair in storage. A borrowed chair, however, is likely to be heavy, worn-down, or even just the wrong size. You also have to find a way to get a borrowed chair, and the closest one may not be that close at all. Is there an alternative?
Wheelchair Rentals! Wheelchair and transport chair rentals will get you the chair you need for the time you need it.
Rental Timeframe
Knowing how long you will need a rental wheelchair for is half the battle. Many rentals are available by the day, the week, or the month, depending on the rental type. Along with different rates, many rental agencies or companies offer prorated rental fees for longer rentals.
Questions to Ask
Wheelchairs come in different sizes. This may seem like common sense, but many people forget to ask when reserving a wheelchair rental. Children, adult, and heavy-duty sizes are all options. Special needs, including seatbelts and detachable arms, are also questions that need to be answered.
The first thing to ask during the rental process is if the rental company has differences in price based on rental duration. This allows you prepare for the worst while hoping for the best. Sometimes recovery just takes longer than expected!
A follow-up question is to ask about extending rental periods. Is there a charge? Is it automated? Do you need to take care of it or will the business do it? Late fees, extension fees and more exist—make sure to find out before you rent!
You can always ask about the fine print too, although reading it for yourself is the best way to discover 'hidden' charges.
Delivery or Pickup?
Most places that rent medical equipment offer options for delivery and setup, along with an in-store pickup option. The answer to this question is up to you, but there are a few things you'll want to keep in mind when deciding.
Is the rental company close by? If so, you should probably pick the item up. Most of the time in-store teams can show you how the product is used better than delivery teams. On top of that, in-store pickup allows you to see accessories for your rental. There could be a great quality-of-life option you didn't even think about!
Are you able to lift 20+ lbs? Most wheelchairs weigh over 20 lbs. Wheelchairs and transport chairs are also awkwardly shaped, so if 20 lbs is a stretch, delivery may be a better choice for you.
Do you need another wheelchair moved or disposed of? Many companies will help you move or dispose of old medical equipment. There is usually an additional fee involved, but it is worth it if you really need something gone! Remember—DME delivery teams are not movers, so they will usually not help move any furniture that is not part of their delivery.
Don't Wait Too Long to Reserve a Rental Wheelchair!
Renting a wheelchair is an easy process. The biggest potential problem is an easily avoidable one: Reservations! Call your rental provider as soon as you know you need a rental, especially if it is a busy time of year (holidays, graduation, spring break, a big event in town).
With all that said, it should be clear to you now that renting a wheelchair is your best bet for short-term needs.
Rent from Oswald's 7 Days A Week!
We rent wheelchairs, transport chairs and more 7 days a week. If you need a specific piece of home medical equipment on short notice, you need to give us a call.
If you want to know about our rental policies, prices and more, check out our wheelchair rental page. We also rent many other types of medical equipment.
Need to test before you rent or buy? Stop by our Medical Equipment Showroom in Naperville. Open 7 days a week and staffed by experts, we can help you find exactly what you need.
Any other questions? Give us a call or shoot us an email.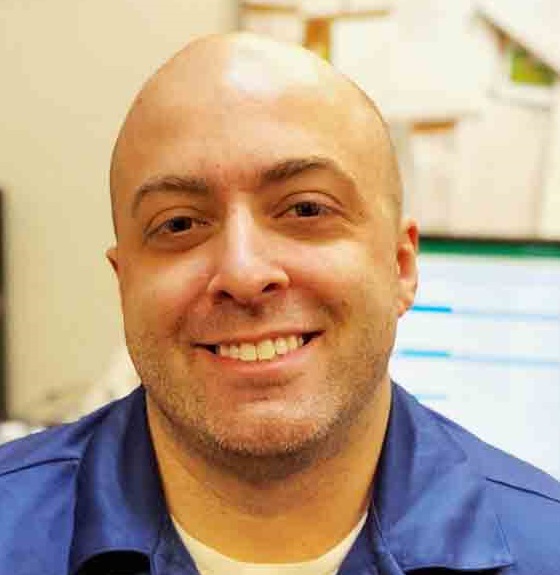 Wil has been working for Oswald's since 1994. A 6th generation member of the Wickel-Oswald-Kester-Anderson family, Wil focuses on web development, inventory, and sales.
With over 10 years of experience selling durable and home medical equipment, Wil is an expert on helping people find what they need to use after major surgery or an accident.
Wil graduated with a BA in English Literature from Knox College in 2008, minoring in History.
A graduate of Naperville North High School in 2004, Wil is a lifelong Naperville resident and is currently a columnist for Positively Naperville.