Join Oswald's Pharmacy for our very own sidewalk sale in Naperville Plaza on July 13, 14 and 15! Come enjoy the summer, sales and all the plaza has to offer!
-Huge selection of DEEPLY DISCOUNTED toys, gifts and more!
-Discontinued/overstock medical equipment and devices Super Sale!
-Prize Wheel to receive even larger discounts!
-10% off non-sale Melissa & Doug and Michel Design Works
-And visit our in-store USPS station for a FREE gift all weekend long!*
If you're stopping by on Saturday or Sunday, plan to stop by Casey's Foods Naperville for lunch! They grill out every Saturday and Sunday.
*While supplies last.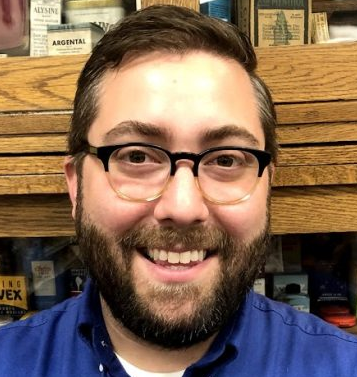 Alex is the current general manager at Oswald's Pharmacy. A 6th generation member of the Wickel-Oswald-Kester-Anderson family, Alex focuses on innovation and taking the business into the future.
With 7 years of working for Whole Foods Market as a Marketing & Community Relations Specialist, Healthy Eating Specialist, and Private Events Coordinator, Alex has a unique perspective on big and small businesses.
Alex graduated with a BA degree from Columbia College Chicago in 2009.
A graduate of Naperville North High School in 2005, Alex has spent most of his life in Naperville and Chicago. He currently lives in Naperville with his wife and 2 children (Oswald's 7th Generation!) and is an active member of the Naperville Jaycees and Little Friends Auxiliary Board.