A Message from Bill Anderson
With Mother's Day only a couple of weeks away, I started thinking about the contributions of my Grandmother and Mom. Over the years they both contributed not only to the store, but also our community. 
After my Grandmother graduated from Northwestern University in 1930 she became a licensed pharmacy assistant, working in the store alongside her father, Louis Oswald, and soon to be husband, Harold Kester. 
My Grandmother
Most Naperville residents don't remember the Chicago Daily News agency that stood on the East side of Main St. between Jefferson and Jackson.  During WW II with so many of Naperville's men off to war, my Grandmother ran the agency for four years. She oversaw delivery, collection and personnel; mainly junior high school paper boys and Naperville's only paper girl (my Mom). 
She was working for the Daily News in April 1946 when the trains collided at Naperville station and was the first to report the horrific event to the Chicago press. 
After her stint as a newspaper woman, she was very active with Grace Evangelical United Brethren church, kick-starting years of service to her community. Shortly after Edward Auxiliary Hospital was converted from an old TB sanitarium she was elected it's second president, following Irene Knoch. She was president of the Naperville Women's Club and wrote press releases for the Illinois Federation of Women's Clubs. She was a precinct committee woman in Lisle Township and worked every election as a judge for many years. She also was a long-time member of the Naperville Garden Club. 
Back at the drugstore she helped the store become the largest provider of cosmetics west of Chicago, featuring lines like Lucien LeLong, Chanel, Elizabeth Arden and Guerlain.  She helped with the buying of gift and other lines, even pitching in during the semi-annual Rexall One Cent Sales. 
Above everything else she was also my Grandma. She took time to tell her grandkids stories, take them into the big city or to the zoo. After all her commitment to her family business and to her town she always had time for the next generation, and I am all the richer for her love. 
My Mother
My Mom, Jean Kester Anderson, just as her mother before her, grew up with the store. As a teenager she filled in at the counter, best remembered for her expertise at the soda fountain. She worked the phosphate, ice cream and soda mixers through her college years. After graduating from Knox College, she and my Dad spent a couple of years as guests of the United States Army, first at Fort Benning Georgia, then in Puerto Rico. After returning to Naperville, Mom taught school for many years at Highlands Elementary while keeping track of her four children. She somehow found time during this period to volunteer with the Heritage Society and Grace Church. She and Dad would both help out every year at the Heritage Society's Annual Antique Show held at NCC's Merner Fieldhouse. 
I still remember my mom taking dinner down to my dad when he worked nights at the drug store. The pharmacy was open from 8:00 AM to 10:30 PM on Sundays (actually every day) and the pharmacist would work the entire day – open to close! After my dad bought the store, my mom and Dad would attend the Chicago Gift Show to look for new and fun merchandise to bring into the store. After Mom retired from teaching she went to work at our family's Downers Grove bookstore, using her expertise in the children's book section. 
After retiring for the second time she took on her most challenging role – Granny to 13 Grandchildren and just recently to her two Great-Grandchildren! 
Happy Mother's Day!
So as another Mother's Day comes around, I take time to remember my Grandmother and tell my Mom how much we all love you! I also want to take this opportunity to wish a Happy Mother's Day to all you Moms out there (including one of my favorite Moms, my wife Nicki)!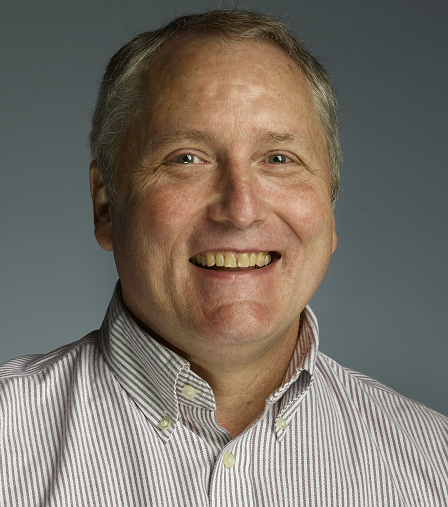 Bill is the current owner of Oswald's Pharmacy. A 5th generation member of the Wickel-Oswald-Kester-Anderson family, Bill became general manager in 1979 and bought the business from his father in 1991. In 2004 Bill orchestrated Oswald's move from Downtown Naperville to Naperville Plaza.
Bill graduated from Knox College in 1978 with a BA in Art, minoring in History.
A graduate of Naperville Central High School in 1974, Bill is a lifelong Naperville resident. Over the years Bill has served as a current member and past president of the Naperville Rotary Club, current member and past chairman of the Downtown Naperville Alliance, and as former Naperville Riverwalk commissioner.
Bill lives in Naperville with his wife, just a few blocks away from their grandchildren (the 7th Oswald's generation!).