Here at Oswald's, we don't just offer over 10+ scooter options for customers to choose from . . . We know our scooters. From the advantages of three versus four wheels, to differences between riding indoors and outside, our well-educated Home Health Equipment Department staff dedicate themselves to being the best scooter aficionados in the business.
At Ozzie's, we also know searching for the perfect scooter fit can be a bit overwhelming. That's why, especially when it comes to our customers' needs, we take matching the best ride to its rider very seriously. All of our scooters are built with bigger bases for better stability, and seat sizes are measured to fit each individual customer's comfort level.
So, whether you're looking for a hot rode to ride around town, or an efficient get-up to get you around at home, Oswald's has the right scooter for you, and here is why: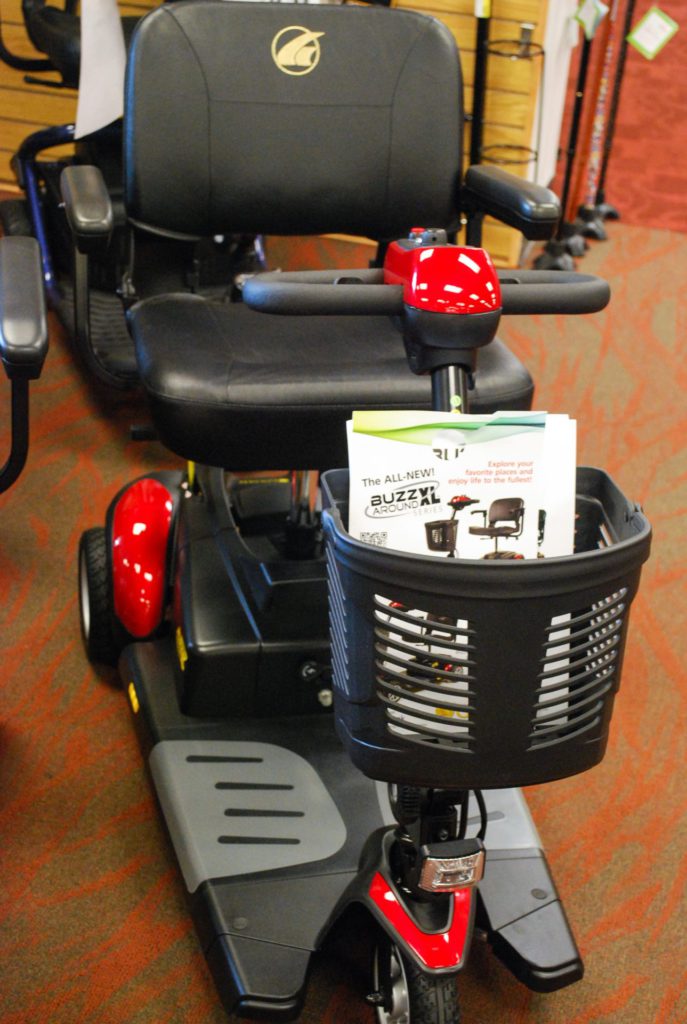 Golden- Buzz Around XLS HD Scooter
We have . . .
A wide selection to choose from.
Oswald's medical equipment showroom houses one of the largest selections of scooters in the Chicagoland area. Including items from the Drive Medical and Golden collections, our scooters provide a host of useful qualities such as more foot room, a great turning radius, and so much more!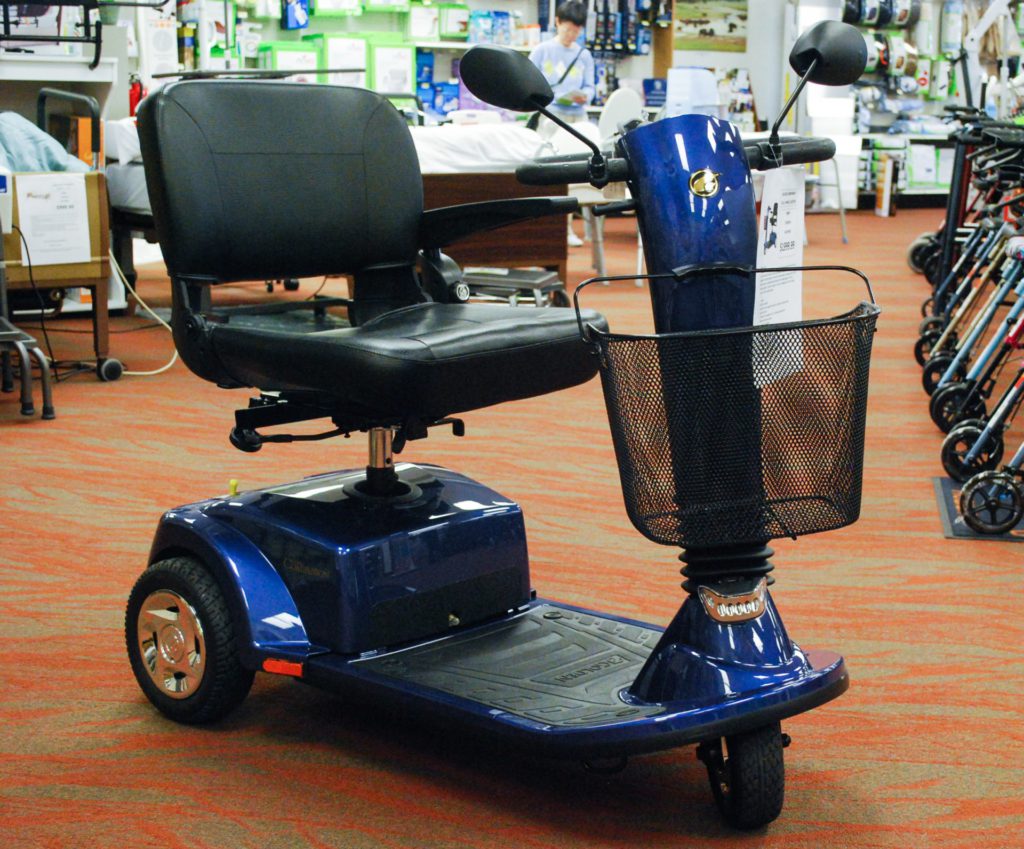 Golden- Companion 3 Wheel Scooter
A knowledgeable staff that will provide you with the valuable scooter education you'll need to get moving safely and smoothly again. 
Our fantastic staff members are your go-to for finding the perfect scooter fit. They know everything there is to know about these sweet rides, and offer worthwhile education and informative tips on operating, maintaining, and enjoying your new scooter.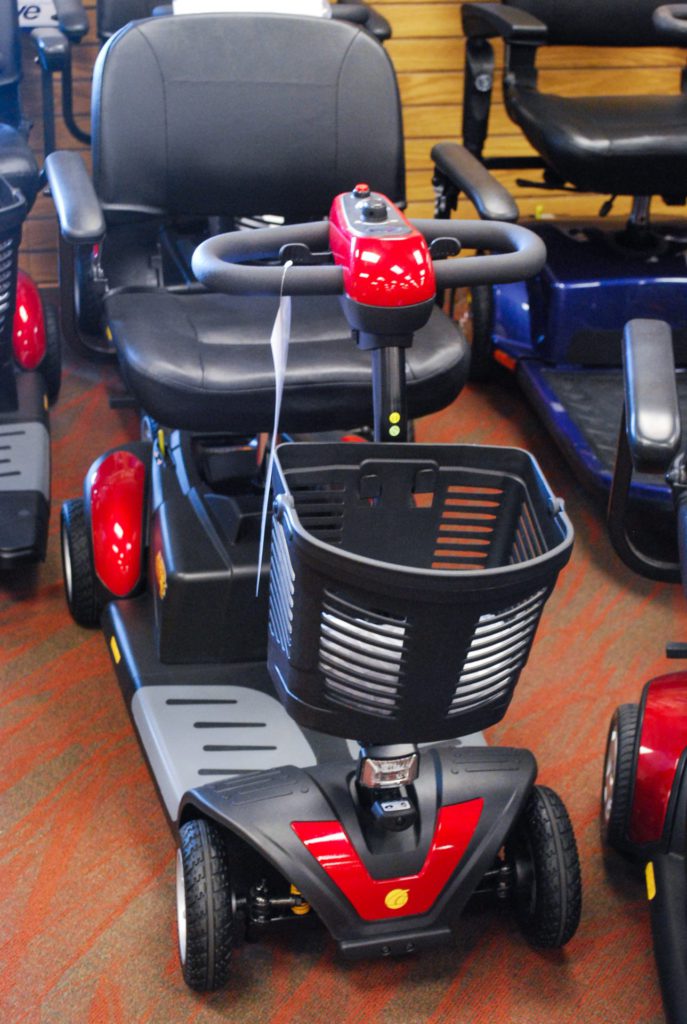 Golden- Buzz Around XL 4 Wheel Scooter
And finally, a great amount of fantastic scooter accessories!
Stock up on the latest and greatest accessories for your scooter here at Oswald's. From pillows for extra comfort, to furry friends to ride along with you, the options for accessorizing your mobile get-up are endless. 🙂
Drive Medical- Maverick Executive Scooter
Need more convincing? Stop in and test out one of these bad boys out for yourself! We can assure you that the dream ride you're searching for is right here at Oswald's Pharmacy. Click here to view more information on which scooters we offer in our Home Health Equipment Department!
Ride on!
Oswald's Pharmacy