If you or a loved one has trouble standing from a couch, chair, or recliner, the EZ Stand & Go from Stander can help you stand with confidence; without having to buy an expensive lift chair. It's perfect for those who are recovering from surgery, have back pain, general unsteadiness, or have a lower-set couch that is hard to stand from. Armrests are often set too low, and don't provide enough leverage to help you stand. The EZ Stand & Go can be installed in minutes, and places two handles right where you need it for maximum support while standing. It's fully adjustable to fit any couch, chair, or recliner; and like all Stander products, it blends in with your Living Room, like another piece of furniture, to maintain the comforting feeling of your home.
Features & Benefits:
Weight capacity of 300 lbs
Universal fit – on top of or between chair cushions
Lifetime guarantee
Fully adjustable in height and depth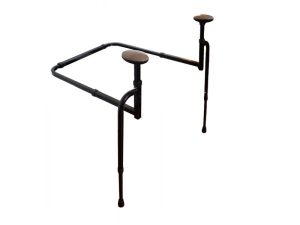 Allows you to adjust height and depth to fit your needs!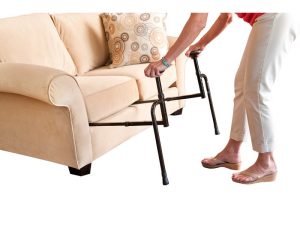 Inserts easily between cushions, or on top of them!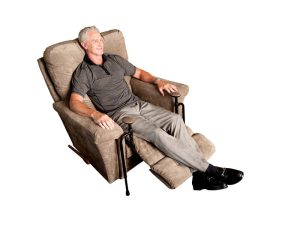 Still allows you to recline in your favorite chair!